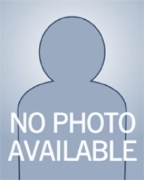 Biography
Dubravka Dodig, MD, FRCPC, is a neurologist at Cleveland Clinic Canada. In her role, Dr. Dodig works with our Executive Health patients. Dr. Dodig specializes in the diagnosis and treatment of problems that affect the central nervous system including the brain, nerves and spinal cord. Highly talented and respected in her field, Dr. Dodig is also a staff neurologist at University Health Network, and a consultant neurologist at William Osler Health Centre. Dedicated to expanding the understanding of causes, treatments, cures and the management for neurological disease, Dr. Dodig is a lecturer in Neuromuscular Disease and Neurology with the Department of Medicine at the University of Toronto, and a Fellow of the Royal College of Physicians of Canada (FRCPC).
Dr. Dodig completed her Bachelor of Science degree at the University of Waterloo, and through her knowledge and commitment toward health and well being, earned the Award for Contribution to Health Improvement in the Multicultural Community. Dr. Dodig earned her Doctor of Medicine degree from McMaster University, and completed the Neurology Residency Program at McGill University's Montreal Neurological Institute as Chief Resident. Among her honours, Dr. Dodig also received the Preston Rob Fellowship Award from the Montreal Neurological Institute, and the Helene Pelletier ALS Fellowship from the Royal Victoria Hospital, McGill University. An accomplished presenter and educator, Dr. Dodig's studies have appeared in international, peer-reviewed neurological medical journals.
Dr. Dodig is fluent in English, and Serbian/Croatian.
Education/Training
Residency, Neurology

McGill University
Montreal, QC

Doctor of Medicine

McMaster University
Hamilton, ON

Bachelor of Sciences

University of Waterloo
Waterloo, ON
Certifications
Fellow, Royal College of Physicians and Surgeons of Canada (FRCPC)
Master Teacher Program, Faculty of Medicine, University of Toronto
Clinical Research Fellow, Montreal Neurological Institute, McGill University
ALS Clinical Research Fellow, Montreal Neurological Institute, McGill University
Specialty Interests
Stroke
Pain
Headache
Epilepsy
Tremor
Sleep disorders
Alzheimer's disease
Parkinson's disease
Multiple sclerosis
Brain and spinal cord injuries
Brain tumours
Amyotrophic lateral sclerosis (ALS, or Lou Gehrig's disease)
Awards & Honours
Helene Pelletier, ALS Fellowship, McGill University
Preston Rob Fellowship Award, McGill University
Chief Resident, McGill University
Professional Memberships
Canadian Congress of Neurological Sciences
American Association of Neuromuscular and Electrodiagnostic Medicine
American Academy of Neurology