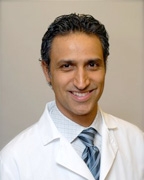 Biography
Gideon Cohen, MD, brings a wealth of experience to the cardiology team at Cleveland Clinic Canada. Dr. Cohen has performed thousands of cardiac procedures throughout North America, and is also a world-renowned researcher in the field of heart surgery, with more than 50 articles published in leading peer-reviewed journals, and lectures throughout Canada, the United States, Europe and Asia.
In addition to serving as a cardiologist at Cleveland Clinic Canada, Dr. Cohen is the Chief of Cardiac Surgery in the Division of Cardiac and Vascular Surgery at Sunnybrook Hospital's Schulich Heart Centre. Dr. Cohen is also Head of the Minimally Invasive Cardiac Surgical Program, Schulich Heart Centre; an Associate Professor in the Department of Surgery at the University of Toronto and sits as the Program Director for the Cardiac Surgery Residency Training Program at the University of Toronto.
Dr. Cohen was born in London, England. He earned his medical degree from the University of Toronto in 1992, graduating as class Valedictorian. He continued his education at the University of Toronto, where he earned both Masters of Science and PhD degrees in cardiovascular sciences under the auspices of the internationally acclaimed Surgical Scientist Program. He went on to successfully complete his residency training in Toronto where his numerous resident awards included the Wilfred G. Bigelow Award in Cardiac Surgery, the Royal College of Physicians and Surgeons Canadian Research Award, and the Harrison Teaching Award
Dr. Cohen received his specialty certification in Cardiac Surgery from the Royal College of Physicians and Surgeons of Canada in 2000. He later joined the Division of Cardiothoracic Surgery at Cleveland Clinic (in Cleveland, Ohio) as Chief Clinical Fellow, where he was awarded the Charles H. Bryan Prize for clinical excellence in thoracic and cardiovascular surgery, and the Cleveland Clinic Surgical Excellence Award as outstanding fellow, selected from 30 candidates from top international centres.
Dr. Cohen, who speaks fluent Hebrew, continues to research heart health, recently winning grants from the Heart and Stroke Foundation of Ontario and Canadian Institute of Health Research (CIHR). He brings to Cleveland Clinic Canada extensive experience in aortic and mitral valve surgery, minimally invasive heart surgery, arrhythmia surgery, and re-operative coronary bypass surgery. In 2003, he performed the first minimally invasive modified Maze procedure in Canada in a patient with chronic atrial fibrillation.
In his free time, he enjoys spending time with his family, snowboarding, playing hockey and playing the piano. He is involved in various charitable organizations, and currently serves as a member of the board of directors for the Starlight Children's Foundation.
Education/Training
PhD

PhD University of Toronto
Institute of Medical Sciences
Toronto, ON
Master of Sciences

PhD University of Toronto
Institute of Medical Sciences
Toronto, ON
Doctor of Medicine

University of Toronto
Toronto, ON
Residency and Fellowships
Cardiothoracic Surgery

Cleveland Clinic
Cleveland, Ohio
Cardiovascular Surgery

University of Toronto
Toronto, ON
Doctor of Medicine

University of Toronto
Toronto, ON
Specialty Interests
Aortic Pathology
Heart Valve Surgery
Cardiovascular Research
Minimally Invasive (keyhole) Surgery
Awards & Honours
Wilfred G. Bigelow Award in Cardiac Surgery
Cleveland Clinic Surgical Excellence Award
Tanna Schulich Award in Cardiac Surgery
Heart and Stroke Foundation Research Grant
PSI Research Grant
Professional Memberships
Canadian Cardiovascular Society
Canadian Medical Association
Canadian Medical Protective Association
Ontario Medical Association
Society of Thoracic Surgeons
International Society for Heart and Lung Transplantation
International Society for Heart Research
Editorial Board, Journal of Cardiac Surgery