Overview
Overview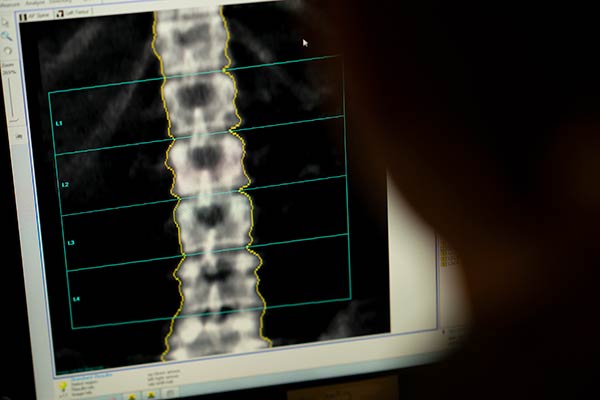 At Cleveland Clinic Canada, our orthopaedic consults provide an advanced approach to conditions affecting movement and mobility and address conditions affecting your bones, joints, ligaments, tendons, muscles and nerves. We'll help you regain your quality of life by implementing effective treatment methods such as counselling, medications, or, if medically necessary, our physicians may recommend interventions such as arthroscopic surgery or joint replacement.
What Is An Orthopaedic Surgeon?
An orthopaedic surgeon is a doctor who has completed additional education and training in the diagnosis and treatment of diseases and injuries of the musculoskeletal system. At Cleveland Clinic Canada, our orthopaedic surgeons specialize in knees, shoulders and ankles.
What Do We Treat?
Conditions affecting your bones, joints, ligaments, tendons, muscles and nerves
Restricted range-of-motion, movement or mobility
Joint pain and instability
Early-to-late osteoarthritis
Soft tissue biomechanics, injury healing, and repair.
Treatment options, both surgical and non-surgical, as they relate to sports-specific injuries and competition.
Knowledge of athletic equipment and orthotic devices (braces, foot orthoses, etc.) and their use in prevention and management of athletic injuries.
Specific expertise in arthroscopic surgery of almost any joint, along with reconstructive surgical procedures…for example ACL in the knee, hip labrum tears, elbow loose bodies, bone spurs in the ankle, and shoulder instability.
An orthopaedic specialist will provide you with a clear understanding of the extent of your condition and the most beneficial treatment options available. If necessary, you can take advantage of our state-of-the-art diagnostics and an array of innovative treatments on-site.
Are You Covered?
Consultations with our physicians are covered by OHIP. Additional services and bracing may be partially or fully covered by extended health insurance plans. The coverage for each carrier is different; please check your plan to see what coverage is available for this type of service.
Staff
Downtown
Midtown (Sports Medicine Specialists)
View Other Sports Health Services:
Locations
Cleveland Clinic Canada Downtown
181 Bay Street
Brookfield Place: 30th Floor
Toronto, Ontario M5J 2T3
Sports Medicine Specialists – Cleveland Clinic Canada Midtown
150 Eglinton Ave East
5th Floor
Toronto, Ontario M4P1E8
Consultation & Treatment Options
Consultation & Treatment Options
Consultation
The orthopaedic consultation includes:
An overall assessment of your condition
Health history
Comprehensive physical examination
Review and diagnosis
Treatment plan
Treatment Options
Platelet Rich Plasma (PRP) or "blood spinning": Platelet-rich plasma (PRP) therapy supports faster healing of soft tissue injuries of tendons, ligaments and muscles. It uses the body's own blood to naturally stimulate tissue and wound healing and may eliminate the need for more extensive treatment, like surgery. The PRP procedure involves drawing blood and placing it in a centrifuge where it is spun down and separated into layers. This yields a set of growth factors and platelets with three to five times the concentration found in normal blood. This is injected into the injured area, where it can help to shorten recovery time, decrease pain and improve performance in the injured area.
Stem Cell Injections: Stem cell injections are a regenerative cell-based therapy that can be used to treat inflammatory conditions such as tendonitis or joint pain conditions so that patients can get back to enjoying their lives – pain-free.