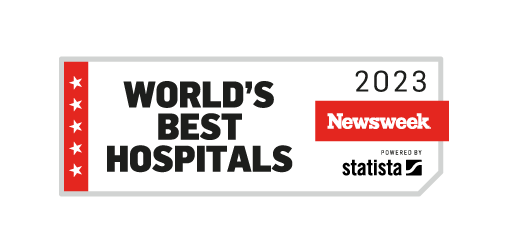 Traveling for Care: Why Choose Cleveland Clinic
Cleveland Clinic is a leading provider of specialized medical care, focused on providing clinical excellence and superior patient outcomes. Cleveland Clinic is recognized in the U.S. and throughout the world for its expertise and care.
For a second consecutive term, Cleveland Clinic has been awarded "Accreditation with Excellence" for our medical travel services by Global Healthcare Accreditation (GHA). With this accreditation, you can trust that we have implemented policies and procedures designed to enhance your experience across each step of your treatment journey.
Our Global Patient Services
Each year, Cleveland Clinic treats thousands of patients from around the world. For patients who travel outside of their home country to receive services at one of our locations, our Global Patient Services (GPS) team offers seamless care designed specifically to your unique needs and culture.
We know traveling abroad for medical care can seem overwhelming, but GPS is here to help ensure your unique needs are met before, during and after your visit. That's why we offer a dedicated GPS Account Manager to serve as your primary point of contact, overseeing your care team and treatment journey – from arrival to post-treatment care when you return home.
Your GPS team member will guide you through the appointment process. Be prepared to discuss the following:
Your medical history: If you have a copy of your medical records in English, we will let you know how to send them to us.
Your health insurance information: You will need to provide a copy of your insurance card. If you do not have health insurance, we can discuss your preferred method of payment.
Family members who are interested in scheduling appointments: We will make all the necessary appointments for you and your family.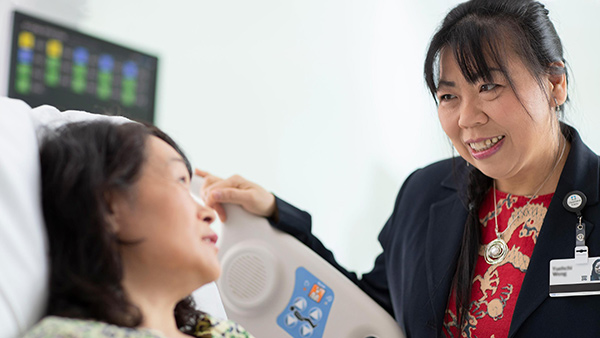 Speak With Our Team
Members of the Global Patient Services (GPS) team are committed to providing the same level of service and care at Cleveland Clinic facilities worldwide. We are here to help with questions and scheduling appointments.
To learn more, call or email your preferred office:
Speak to an in-country representative
Cleveland Clinic has representatives in locations across the world who can help answer your questions and provide assistance with appointment scheduling. Speak to an in-country representative close to you:
Need help with your financial arrangements?
GPS has a dedicated finance team that will assist you in understanding your financial responsibilities and paying your medical bills.
Our Financial Counselors can help you obtain an estimate of all medical and surgical charges and assist with insurance/government-sponsored verification and authorizations, and, when necessary, conducting any wire transfers from home.
Virtual Second Opinions
A virtual second opinion from Cleveland Clinic gives you a convenient, secure and timely way to get answers to your questions about a diagnosis or treatment plan.
eNewsletter
Sign up to receive health and wellness tips, news on the latest treatments, and information for healthy living from our experts. Newsletters are provided in English.