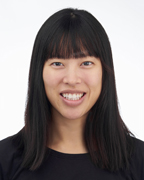 Biography
Janice Kessler is the Clinical Lead of Movement & Performance (MVP) at Cleveland Clinic Canada. Ms. Kessler is an experienced movement and yoga specialist with over 15 years of experience in the health and fitness industry. One of her many specialties is training patients to use proper movement patterns through various exercises and yoga postures. This training helps her patients gain strength, flexibility and improve their posture, while relieving pain and preventing repeat injuries. Her techniques have helped patients of all fitness levels to increase their body awareness, accept any limitations and improve their overall sense of well-being.

Ms. Kessler has travelled to India and the United States to study with renowned yoga teachers. She maintains a daily yoga practice and continues to learn every time she steps onto her mat. Always looking to give back, Ms. Kessler has volunteered her time at an orphanage in Cambodia and a children's shelter in India. She believes that a person's greatest wealth is their health, and to achieve an optimum level of well-being, one must follow a customized program combining exercise, nutrition, and lifestyle protocols. She encourages her patients to live in the moment and have fun along the way.

When she is not working or doing yoga, Ms. Kessler enjoys spending quality time with her husband and three children.
Education/Training
International Bachelor of Business Administration

York University
Schulich School of Business
Toronto, ON
Certifications
Personal Trainer Specialist – Can-Fit Pro
Sport Conditioning Coach Level 1 – Twist Conditioning
Certified Nutritional Practitioner – Institute of Holistic Nutrition
Classical Hatha Yoga Teacher – Yoga Plus
Specialty Interests
Pre/Post natal
Improved sport performance
Low back pain
Pain prevention
Yoga for men