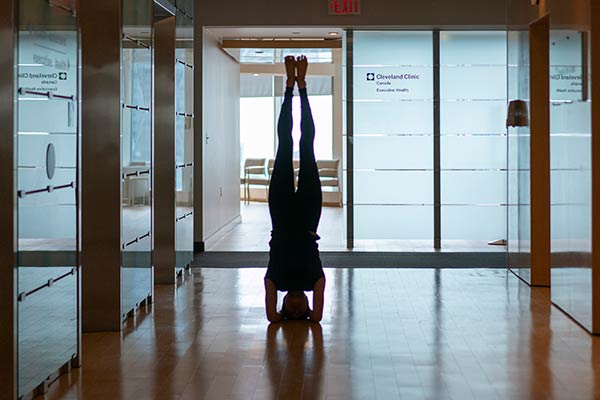 What is Movement and Performance (MVP)?
Movement and Performance (MVP) is a movement-based approach used by exercise professionals to help you improve your overall movement, strength, function, wellness and performance. Treatment plans can include movement for everyday living, strength and conditioning, clinical exercise and lifestyle management, and advanced stage rehab.
Specialties under Movement and Performance include:
Plus, any services related to exercise which help a person move better.
What can the Movement and Performance team help with?
Through the processes of diagnostic testing, advanced assessments, evidence-based strategies and condition-specific exercise-based prescription, the Movement and Performance team will guide you toward improving your movement in all areas of life, from work, to sports, to everyday life. The goal is to optimize your movement efficiency for overall health, performance and injury prevention.
The consult will include a comprehensive review of your past and present physical, functional and metabolic levels. Using a multidisciplinary approach to care and exercise, the Movement and Performance team will create a personalized plan of care that you can follow to help reach your goals and optimize your overall wellness.
Patients can also benefit from one-on-one Movement and Performance sessions (virtually or in-person), where a provider will guide you through tailored exercise programs to minimize your risk of injury/re-injury, and maximize your confidence and physical development. The team will also help identify other areas where you may require further expertise and guidance, and work with other departments (e.g. rehab, sports medicine and nutrition) to provide a more holistic approach to care.
Our Team
Downtown
Midtown