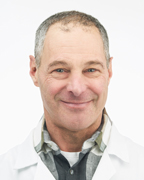 Biography
Michael Clarfield, MD, is a Sports Medicine Physician at Cleveland Clinic Canada.
An early interest in both sports and medicine led Dr. Clarfield to pursue a career as a sport medicine physician. He obtained his Doctor of Medicine from the University of Toronto and completed his residency in family medicine at Toronto Western Hospital. After graduation, he opened the Sports Medicine Specialists clinic, the largest sports medicine clinic in Canada, which he ran for 26 years.
Dr. Clarfield truly enjoys working with his patients and helping them to achieve their goals. He believes that regular exercise and good nutrition are essential for a healthy lifestyle.
Dr. Clarfield is an Associate Professor at The University of Toronto, where he teaches students, residents and sports medicine fellows. He has lectured throughout North America and Europe and has had his research published in numerous medical journals. He wrote a regular column in The Toronto Sun for eight years.
Actively involved in the world of sports and athletics, Dr. Clarfield has traveled extensively throughout the world covering events. He is the Team Physician for the Toronto Argonauts and the Head Team Physician for Tennis Canada. He also acts as Company Physician for the National Ballet of Canada and previously held the role of Head Team Physician for the Toronto Maple Leafs.
Dr. Clarfield stays active by regularly running, cycling, golfing, skiing, playing tennis and playing hockey.
Education & Training
Residency

Family Medicine
Toronto Western Hospital
Toronto, ON

Doctor of Medicine

University of Toronto
Toronto, ON

Certifications

Specialty Interests

Professional Memberships

Ontario Medical Association
Canadian College of Exercise and Sports Medicine