Overview
Overview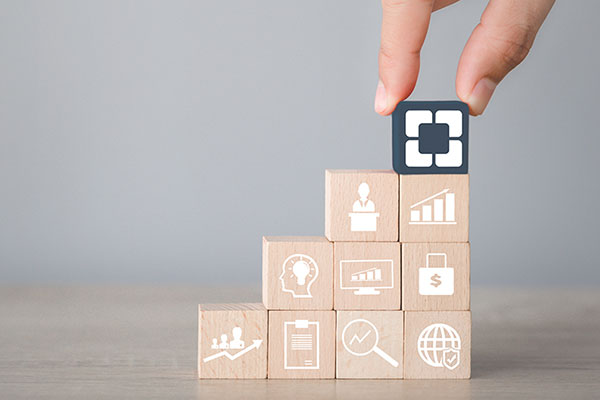 More than ever, companies need to safeguard the health of their employees as well as their overall organization. Cultivating a healthy workplace and helping employees to engage at work confidently is no easy task.
As leaders, we need to deliver transparent, thoughtful and evidence-based solutions to identify core impact areas in health and wellness. The COVID-19 pandemic showed us that we owe it to our employees, customers, and the broader community to deliver on health and safety.
The landscape has never been so complex for organizations, and even more so for global enterprises. Employees want to know what comes next and whether they will be safe and well supported. Customers want to know how they will be impacted and how the customer journey will change. Investors want to ensure that sound, responsible investments are being made and key risks are being well managed.
In transitioning to the world's "new normal," Cleveland Clinic Canada is proud to offer health-based, strategic advisory services and solutions to support operational continuity as well as optimize priority corporate agenda areas such as talent and resilience.
Services include:
Medical Director Program: A Cleveland Clinic Canada clinician dedicated to your company to provide unique guidance on your organization's specific health needs.
Trailblazer: Small group coaching program led by a team of cross-trained clinicians and coaches, focused on helping leaders boost their performance by optimizing their health and wellbeing.
Health Intelligence: A content subscription service that provides timely and pertinent information on critical health issues that impact your organization and employees, developed by Cleveland Clinic physicians and health experts.
In the News
Our Advisory Services team is routinely featured as experts-in-the-field in Canada. Browse some of their most recent articles and media appearances at this link.
Ready to get started?
The team at Cleveland Clinic Canada looks forward to partnering with you and your company to ensure a workplace that is safe, healthy and productive. Contact our Advisory Services team for assistance.
Medical Director Program
Medical Director Program
Through our Medical Director Program, your organization is paired with a dedicated Medical Director who is supported by Cleveland Clinic's world-class network of experts to help you reduce organizational risk, improve overall employee health, wellness and safety, and drive company performance.
Our multi-disciplinary team is comprised of physicians, wellness experts, and management consultants with broad leadership experience and in-depth knowledge in healthcare. This breadth of expertise enables us to proactively react to urgent needs and get ahead of critical issues that impact employee health and organizational priorities.
Your Medical Director will provide access to leading global healthcare expertise, including guidance on:
Mental health, performance optimization and wellness programming.
Employee segment engagement including health-based DEI.
Access, experience and design in health and wellness.
Multi-pillar health program diagnostic and strategy development.
Health-based innovation diligence and support.
Work-from-home, hybrid model and return-to-office planning.
Strategic vaccine & booster insights, program education and planning.
Infectious disease health, safety and communication (e.g., COVID-19).
Workplace health testing and screening approach.
Infectious exposure case management approach and algorithms.
Geographically-tailored crisis, organizational risk and information management.
Future pandemic infrastructure response planning and prevention.
Trailblazer
Trailblazer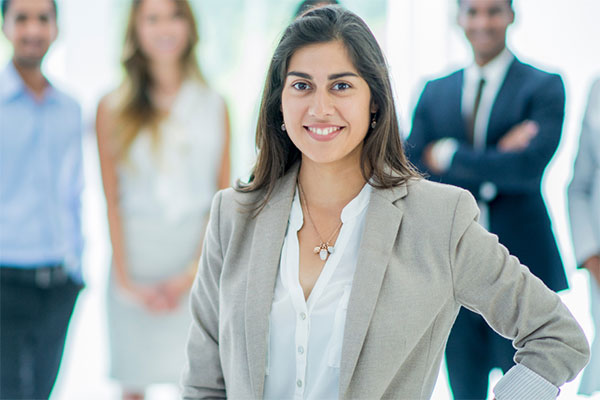 "Taking care of yourself impacts everyone you interact with - that's where we got leverage from the program... there's a ripple effect where your wellbeing affects everyone you meet with."
"The lightbulb went on for all of us, where we realized that self-health impacts our teams... it was an a-ha moment!"
The Trailblazer program is founded on the principle that excellent performance and leadership requires optimizing health. If we can become healthier individuals, we will show up better for ourselves and others, in both our personal and professional lives.
The sessions are designed to help executives increase their physical, emotional and cognitive health, and to increase the psychological safety and performance within teams. Through small group coaching, participants are motivated to improve their health via small changes with large impacts – creating healthier, stronger and more resilient individuals and teams.
Individuals will participate in bi-weekly virtual sessions in real time in a small group setting with fellow team members. This team-based approach helps bring colleagues and peers together, strengthening bonds through a shared experience. Attendees are required to attend the virtual sessions live. The sessions are not recorded. Please note: these sessions are most impactful for those who are open to being coached and helping coach peers.
Sessions will be facilitated by one of our Cleveland Clinic Canada specialist clinicians with expertise in health coaching, behaviour change and team performance. The final session will be used to recap key concepts, debrief the experience, and plan future goals.
Between sessions, individuals will be provided with resources and information to support their goals and behaviour changes. Personalized individual health coaching can be requested as an additional service during or following the program.
Trailblazer feedback from CEO clients:
"100% of CEOs said they would recommend Trailblazer to a colleague."
"100% of CEO's surveyed reported that Trailblazer strengthened their performance as a leader."
Meet the program leads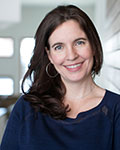 Dr. Sara Gray, BSc, MD, FRCPC, MPH
ICF Certified Professional Coach, Emergency and ICU physician, globally renowned public speaker, and award winning educator in performance, health and team dynamics.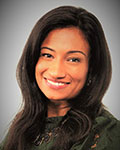 Dr. Seema Parmar, PhD, MHA, BSc
Health Intelligence and Insights Director, former McKinsey leader, expert and educator on corporate mental health and team performance, and support for equity-deserving groups.
Contact us
To learn more about the program, contact Dr. Seema Parmar, PhD at parmars@ccf.org.
Health Intelligence
Health Intelligence
The pandemic fundamentally transformed the role that employers play in protecting the physical, mental, and social health of their employees, clients, and communities. Businesses are now among the most trusted sources of information for employees – ahead of NGOs, media, and government. Yet many employers have not designed or staffed their organizations with the goal of offering health insights and related guidance to their employees.
Our content subscription equips organizations with:
A curated set of materials in a range of formats that can be used to educate executives, managers and employees and help move to action.
Direct access to up-to-date and credible information on the most pertinent issues, developed by Cleveland Clinic physicians and health experts and delivered to your inbox every week.
Insights focused on implications and opportunities for employers.
Support from our content and expertise navigators if you have questions about your subscription or are looking for content in a specific subject area.
Example topics covered:
COVID-19 and pandemic science (e.g., variants, vaccines), relevant measures and regulations, and implications for companies.
Physical health tips, tricks, tools, and supports. Example topics include physical fitness and wellbeing, sleep, nutrition, ergonomics, and managing illness.
Mental health knowledge and perspectives describing the upstream stressors and downstream impacts, including substance use disorders. Example topics include the mental health continuum, stress and burnout, difficult conversations, seeking treatment.
Social health guidance on topics to support employees' diverse social needs. Example topics include relationships, parenting, financial health, and health equity.
Team health and performance including topics related to psychological safety, resiliency, inclusive cultures, communication, growth mindsets, and behaviour change.
Diversity, equity, and inclusion insights to address the unique challenges related to institutional and individual discrimination faced by different equity-deserving groups (e.g., LGBTQ+, racial & ethnic minorities, individuals with a disability) that result in health disparities.
Health Coaching
Our Advisory Services team also offers Health Coaching. Our Health Coaching service integrates the best practices and principles of wellness and leadership. Through personalized engagement with tailored tools, our health coaches help executives adopt and sustain healthy behaviours so they can improve their overall wellbeing and show up as their best self in all aspects of their personal and professional lives.