Overview
Overview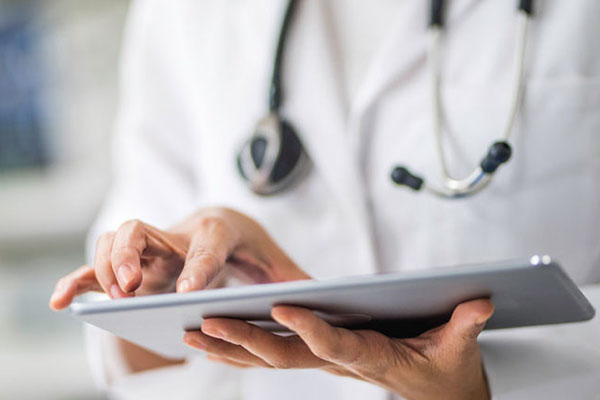 Your health is your most valuable asset. The Concierge Medicine Program provides you with ongoing care and access to a dedicated team 24 hours a day, 7 days a week. Whether you require chronic disease management, are facing a challenging healthcare situation or simply want the peace of mind of having a team of Cleveland Clinic clinicians on your side, our Concierge Medicine program has you covered. This includes management of prescriptions, travel medicine arrangements, immunizations, and seamless care coordination both locally and globally.
As part of the program, you will also receive a comprehensive health assessment as well as a team to coordinate all of your care needs, navigate the health system and advocate on your behalf. Through our global Cleveland Clinic network, you will have access to the top specialists in Canada and the world.
This is medical care when you want it, and where you want it, from one of the world's largest and most respected healthcare organizations.
Our Team
Contact Us
For more information about our Concierge Medicine Program, please contact conciergemedicinecanada@ccf.org.
Frequently Asked Questions
Frequently Asked Questions
What is the difference between your Executive Health Program and the Concierge Medicine Program?
Cleveland Clinic Canada's Executive Health Program provides a one day comprehensive medical and wellness assessment and a personalized health report with recommendations to help you live a healthier life. Your Executive Health physician does not replace your primary care provider.
Cleveland Clinic Canada's Concierge Medicine Program offers you personalized and direct access to a dedicated physician and healthcare team, 24 hours a day, 365 days a year. This includes healthcare navigation, lifestyle management and chronic disease management. Your concierge physician is your primary care provider.
Who will be a part of my Concierge Medicine team?
Your Concierge Medicine healthcare team consists of your concierge physician, registered nurse, program manager and program coordinator. Like every Cleveland Clinic caregiver, your Concierge Medicine physician and healthcare team were selected for their skills, reputation and commitment to delivering high quality and compassionate care.
How do you ensure that patients receive a personalized experience?
In contrast to traditional primary care practices, the number of patients in the Concierge Medicine Program is limited. This enables your physician to devote more time to you during each visit and focus on your individual needs. Our Concierge Medicine physicians are dedicated to developing personalized relationships with their patient and will provide the highest level of care and attention.
Will my physician be available to me while I am travelling or out-of-town on an extended basis, including my residences in other locations?
Your concierge nurse will be available to you virtually, 24 hours a day, 7 days a week. Your nurse will be your first point of contact for non-emergency medical concerns. Your medical concern will then be appropriately triaged.