Chiropody
Chiropody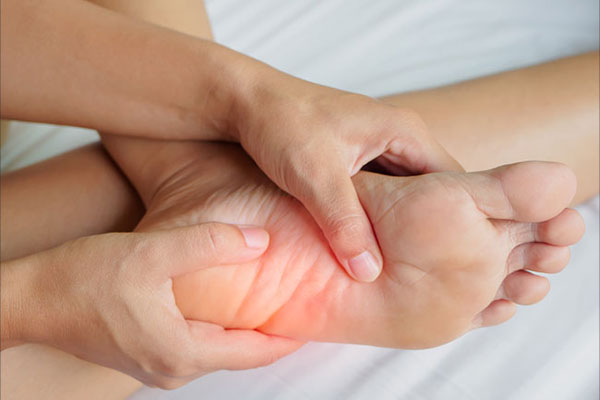 What is a chiropodist?
A chiropodist is a regulated healthcare provider who specializes in a field of medicine that focuses on preventing, assessing and treading conditions associated with the foot and ankle through medical, surgical or palliative means.
When should I see a chiropodist?
Our chiropodist provides care for a diverse range of patients and specializes in the following areas:
Foot and ankle pain.
Biomechanical exam and gait analysis.
Sports injuries.
Footwear recommendations.
Nail care; thick, damaged or ingrown toenails.
Skin conditions; corns, callouses, warts.
Diabetic assessments and foot care.
Nail surgeries; ingrown toenail, total nail removal.
Soft tissue surgeries.
Custom nail bracing.
Cortisone injections.
Chiroprody
Find relief for a variety of issues and conditions affecting the feet and lower limbs.
Purchase Today
What can I expect?
Your initial session will include a comprehensive assessment to determine your condition, concerns and contributing factors. A treatment plan will be developed to address your goals, with a focus on pain management and long term prevention of reoccurrence. Treatment will also be done during this visit, which can include removing corns and callouses, trimming and removing painful toe nails, taping, therapeutic ultrasound, shockwave therapy and the prescribing of medications.
Are you covered?
Chiropody services are not covered by OHIP, though may be partially or fully covered by extended health insurance plans. The coverage for each carrier is different; please check your plan to see what coverage is available for this type of service.
Our Team
View Other Sports Health Services:
Locations
Cleveland Clinic Canada Downtown
181 Bay Street
Brookfield Place: 30th Floor
Toronto, Ontario M5J 2T3
Custom Foot Orthotics
Custom Foot Orthotics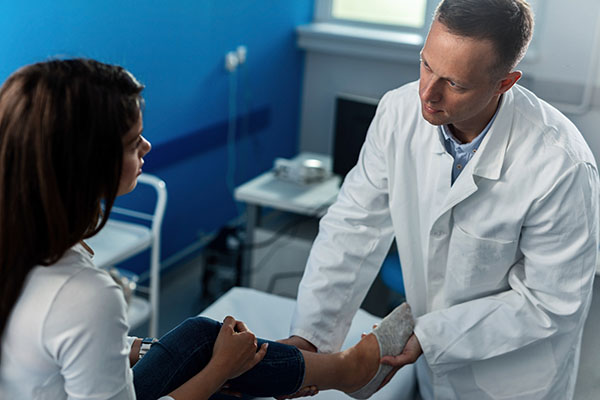 When a foundation is unstable, the elements above it are affected. Your feet are no exception. Any imbalances with the supporting structures of your feet can result in excessive foot motion, which inhibits and alters proper foot function. This can result in a rotation of the legs, which may affect your ankles, knees, hips and back. Cleveland Clinic Canada offers custom made foot orthotics to help control one's foot biomechanics to a precise degree throughout all phases of gait, altering the effects throughout the entire body.
Who needs orthotic devices?
If you are experiencing foot, shin, knee, hip or low back discomfort that does not resolve or becomes chronic, the origins may be biomechanical in nature. This is where an orthotic device may be helpful. Since orthotic devices can work in a preventative fashion, they can be appropriate in cases where future problems are likely. For example, if the foot rolls in or flattens excessively, the lower extremities become predisposed to additional stress, leading to possible pain and limited function. Similar problems may occur with a high arched foot. High arched feet while standing are typically imbalanced and provide very poor shock absorption. Orthotics can ultimately improve weight distribution and comfort. Keep in mind, regardless of foot type, as we walk, run or play sports, our body weight lands on our feet up to 4,000 times a day.
Be careful - buyer beware
Today's technologies allow producers to manufacture "pre-fabricated orthotics" and sell them as custom made. Patients who seek orthotic therapy should be wary of direct-selling programs or weight bearing computerized systems to order orthotics. Two-dimensional measurements do not equate to accurate three-dimensional devices. Be sure you are working with a foot specialist who has specific training in biomechanical assessment and custom orthotic design.
Unmatched product design
At Cleveland Clinic Canada, custom made foot orthoses are made from a traditional three-dimensional cast molding or a start-of-the art laser scanner (C.A.D. System) of one's feet. These techniques have proven to be the gold standard and the most biomechanically accurate methods. From a positive plaster/composite mold, orthotic devices are fabricated using vacuum forming methods. Based on the individual's body weight, foot type, footwear and activities, the latest materials are selected for the thermal molding process. The finished product is ultimately individualized by material design and customization. The orthotics come with a full lab warranty against breakage and comfort.
Special designs
With few exceptions, custom orthotics can be made for all types of footwear. We specialize in sport specific orthotics and skate orthotics. Patients will be assessed to determine what style or material is going to serve their needs best. Sport orthotics will be individually designed and specific training shoes will be recommended. Skate orthotics are low profile in design with a unique negative heel raise. This results in enhanced balance, powerful performance and a perfect fit.
Consultation
A 40-minute initial consultation is required, where a patient history is conducted followed by a complete biomechanical assessment.
Our Team