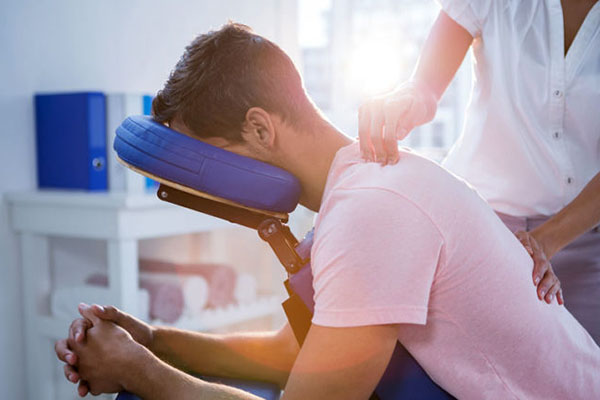 What is a registered massage therapist?
A registered massage therapist is an important part of the sports rehabilitation team. They assess and treat physical dysfunction and pain of the soft tissue and joints of the body, mostly through hands-on manipulation. Assessments and treatments can include orthopaedic and neurological testing, soft tissue manipulation (deep tissue and Swedish massage are the most commonly used techniques), hydrotherapy, remedial exercise programs and client education programs.
When should I see a massage therapist?
Massage therapists can help you recover from injury, decrease your stress, aid in post-surgical recovery and help increase your flexibility and range of motion. A massage therapist can tailor your treatments for acute and chronic conditions to help speed up your recovery. Overall, massage therapists can aid in pain management so that you can achieve your health and fitness goals.
What can I expect?
Massage therapists will assess your posture, flexibility and range of motion, palpate your soft tissue and then decide on a course of treatment. The treatments can include soft tissue manipulation, stretching, remedial exercise and education. Your massage therapist will continuously check in with you to ensure that you are comfortable with the pressure and the treatment. Your consent for the treatment may be withdrawn at any time, at which point the treatment may be modified or stopped. You are always in control of your own treatment.
Massage Therapy
Treatment for both acute and chronic conditions, to improve overall health and wellbeing.
Purchase Today
Am I covered?
Massage therapy services provided by a Registered Massage Therapist are not covered by OHIP, though may be partially or fully covered by extended health insurance plans. The coverage for each carrier is different; please check your plan to see what coverage is available to you for this type of service.
Our Team
Midtown (Sports Medicine Specialists)
View Other Sports Health Services:
Locations
Cleveland Clinic Canada Midtown (Formerly Sports Medicine Specialists)
150 Eglinton Avenue East
5th Floor
Toronto, Ontario M4P 1E8