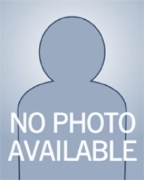 Biography
Dr. James Mahoney is a plastic surgeon at Cleveland Clinic Canada who specializes in surgical procedures requiring local anaesthesia. This includes skin lesions, lumps in the skin and lumps beneath the skin
Dr. Mahoney obtained his Doctor of Medicine from McMaster University in Hamilton before going on to complete his medical training at Wellesley Hospital, The Hospital for Sick Children, the University of Toronto and the Eastern Virginia School of Graduate Medicine. Since graduation, Dr. Mahoney has accumulated years of experience treating complex facial injuries, skin cancers, hand injuries as well as aesthetic procedures of the breast, abdomen and face.
Always eager to share his knowledge, Dr. Mahoney is a professor of surgery at the University of Toronto. His research has been published in countless medical journals, including the Canadian Journal of Plastic Surgery and the International Wound Journal. He has also presented at medical conferences across North America, South American, Europe and Asia. He currently holds the position of Chief, Division of Plastic Surgery, at St. Michael's Hospital.
When he's not seeing patients, Dr. Mahoney enjoys fishing, cross country skiing and spending time outdoors.
Education/Training
Research Fellow

Plastic Surgery
Eastern Virginia School of Graduate Medicine
Norfolk, VA

Residency

Division of Plastic Surgery
Department of Surgery
University of Toronto
Toronto, ON

Research Fellow

Division of Plastic Surgery
The Hospital for Sick Children
Toronto, ON

Surgical Internship

Wellesley Hospital
Toronto, ON

Doctor of Medicine

McMaster University
Hamilton, ON
Professional Memberships
Canadian Society of Plastic Surgeons
Ontario Medical Association
American College of Surgeons
American Society for Surgery of the Hand
American Society of Plastic and Reconstructive Surgeons, Inc.
American Association of Plastic Surgeons
Specialty Interests
Reconstructive surgery
Aesthetics
Awards and Honours
The Squires Master Teaching Award, St. Michael's Hospital
The Donald J. Currie Undergraduate Teaching Award, Faculty of Medicine, University of Toronto
Master Teacher Award, Faculty of Medicine, Fitzgerald Academy, St. Michael's Hospital
Best Research Initiative, Canadian Association of Wound Care (CAWC), Toronto, Ontario
Poliquin Prize for Basic Science Research, Canadian Society for Otolaryngology
WK Lindsay Resident Research Award, University of Toronto, Division of Plastic Surgery