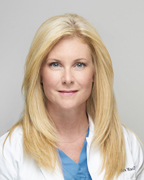 Biography
Debra MacLean is a Registered Practical Nurse at Cleveland Clinic Canada's Downtown location. Ms. MacLean provides nursing care for orthopaedics, cardiology, dermatology and the Executive Health Program.
Ms. MacLean has worked and trained in a wide variety of clinical nursing areas, including long-term care, community care, oncology, medical-surgical, mental health, forensics and consulting. She is particularly interested in mental health, to which she has dedicated a large part of her career.
Ms. MacLean is passionate about building relationships with her patients. She enjoys hearing their stories, getting to know who they are, what they need and, if necessary, acting as their advocate to ensure the get the treatment they require. She takes a holistic approach to her method of care and believes that if you take care of your mind, body and spirit, they will take of care you. Her treatments involve a well-rounded, individualized, customized approach that is tailored to each patient.
A leader in her field, Ms. MacLean has previously managed workshops for nurses and healthcare providers on topics such as vital signs, injections, medication management and assessments. She has also helped to educate and advise nurses on techniques to improve their practices and ensure they stay within the guidelines of the Ministry of Health and Long Term Care.
When she is not treating patients, Ms. MacLean loves to travel and experience new cultures. She's been practicing yoga for 15 years and enjoys balancing her practice with weights and cardio at the gym.
Education/Training
Registered Practical Nursing

Durham College
Oshawa, ON
Specialty Interests
Mental health
Orthopaedics
Certifications
CPR/First Aid
Phlebotomy
Nursing Leadership Course (RPNAO)
Non-violent crisis intervention- debriefing and de-escalation
Resident assessment instrument- mental health
Psychosocial rehabilitation training
Foley catheterization and wound irrigation
RPN Assessment Course
Professional Memberships
College of Nurses of Ontario