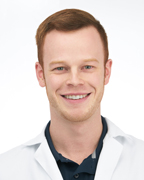 Biography
Ryan Sellan is a physiotherapist at Cleveland Clinic Canada.
Mr. Sellan has always been drawn to sports and kinesiology. Combined with his love of the healthcare field and his desire to help people, he knew physiotherapy was the right path for him. He completed his Bachelor of Medical Science at the University of Western Ontario before going on to complete his Master of Science in Physical Therapy from the University of Toronto. Since then, Mr. Sellan has worked in a variety of clinical settings and specializes in assessments and daily treatments including manual therapy, soft-tissue release, taping, exercise, modalities, and acupuncture. He's also experienced in strength and conditioning, dry needling, Biodex strength assessments, chiropractic, naturopathic, massage therapy, shockwave therapy and athletic taping in-services.
Mr. Sellan is particularly interested in sports injuries, acupuncture and manual therapy treatments. He believes that exercise is the best stress reliever and he is dedicated to getting his patients back to doing what they love. Always interested in learning the latest in his field, Mr. Sellan regularly attends courses and continuing education studies.
When he's not treating patients, Mr. Sellan likes to play basketball, volleyball and football. He also enjoys spending time with family, listening to music and going to concerts.
Education/Training
Master of Science

Physical Therapy

University of Toronto

Toronto, ON
Bachelor of Medical Science (Honours)

Physiology

University of Western Ontario

London, ON

Certifications
APTEI Introductory Acupuncture and Dry Needling
Level 1 Manual Therapy Exam
CPA Orthopaedic Division Manual Therapy Levels
FCAMPT Designation, Level 2 – Lower
Mulligan Concepts
McKenzie Mechanical Diagnosis
Neurokinetic Therapy
Standard First Aid Training and CPR/AED Level C
Awards and Honours
University of Toronto Intramural Award for Participation and Performance
University of Toronto PT Participation Award for volunteer work and extracurricular activities
Dean's Honors List/Honor Roll
East Gwillimbury Proficiency Award
Specialty Interests
Manual therapy
Acupuncture
Sports injuries
Professional Memberships
Canadian Physiotherapy Association (Orthopaedic division)