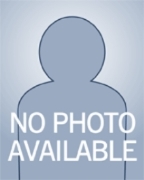 Biography
Tara Campbell is a Physiotherapist at Cleveland Clinic Canada. Ms. Campbell commonly treats musculoskeletal, overuse and sports injuries as well as concussions and post-concussion syndromes.
Ms. Campbell first completed a Bachelor of Arts in Kinesiology from the University of Western Ontario. She went on to complete her Master of Science in Physiotherapy at Queen Margaret University in Edinburgh, UK. She truly enjoys helping to educate her patients and assist them in developing a better understanding how their bodies work and how they can help themselves.
Always looking to learn the latest in her field, Ms. Campbell is certified in Complete Concussion Management (CCMI), Acupuncture Level 1, Functional Movement Screening, Level 1: The Physical Therapy Approach to Female and Male Urinary Incontinence,and the Robin McKenzie Institute Part A: The Lumbar Spine. She is a Certified CSCF Level 1 Coach and previously acted as a ski racing coach at the Caledon Ski Club. In her treatments, she employs exercise prescription, manual therapy, the McKenzie method, mobilizations, and visual and vestibular therapy.
Ms. Campbell has a passion for the world of athletics and has volunteered as a Physiotherapy Assistant for the Napier Knights Varsity Team Football as well as the Australian Basketball team at the Lithuanian Olympics. She has also worked as a Dementia Mental Health Physiotherapist at Fit for Life, where she designed exercise programming and progression for individuals diagnosed with dementia.
When she's not treating patients, Ms. Campbell enjoys outdoor activities such as skiing, hiking, camping, field hockey and ultimate Frisbee. She also loves to cook and enjoys woodburning and painting.
Education/Training
Masters of Science

Queen Margaret University
Physiotherapy
Edinburgh, UK
Bachelor of Arts (Hons)

University of Western Ontario
Kinesiology
London, ON
Certifications
First Aid and CPR
Certified CSCF Level 1 Ski Coach
Complete Concussion Management
The McKenzie Institute - Part A MDT Lumbar Spine
Acupuncture Level 1 (AA1)
Functional Movement Screen (FMS)
Pelvic floor, Pregnancy and Postpartum
Specialty Interests
Concussion management
Sports injuries
Orthopaedics
Women's health
Pelvic floor
Professional Memberships
College of Physiotherapists of Ontario
Canadian Physiotherapy Association