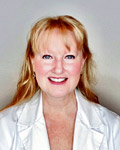 Biography
Donna Poirier is a Doctorate Prepared Nurse Practitioner at Cleveland Clinic Canada. Ms. Poirier has over two decades of experience in the field of nursing, spanning areas such as emergency medicine, trauma, critical care, pediatrics, virtual care, air ambulance, home healthcare, acute care and long-term care and education. She has a particular interest in pediatrics, obstetrics/maternal health and mental health.
Ms. Poirier first obtained her Diploma in Nursing before going on to complete a Bachelor of Science in Nursing. Her passion for the field of nursing and belief in lifelong education led her to pursue her Master of Science as a Family Nurse Practitioner from Loyola University New Orleans. She then went on to complete her Doctorate in Nursing Practice at Loyola University and has since completed many additional certifications in order to keep up with this fast-changing industry.
Ms. Poirier enjoys the diversity that each of her patients brings to her practice. She helps to address most primary care concerns such as travel health, vaccines, common diseases and illnesses, women's health, dermatology, mental health, concussion management, cardio and respiratory illnesses. Ms. Poirier previously managed a team of 150 staff within a large hospital system in Buffalo, New York and acted as Director of Nursing with the New York State Health Department. Her leadership abilities have been recognized with numerous awards, such as the Jefferson award for patient satisfaction, the Jefferson award for excellence in leadership and staff satisfaction and an honorary award from Niagara University for excellence in Clinical Leadership.
Actively involved in the educational community, Ms. Poirier acts as Faculty/Supervisor/Clinical Instructor at Niagara University as well as the Supervisor of Emergency Management for the Canadian Red Cross. Ms. Poirier has been been part of the Emergency Management Medical Corporation in the United States for close to 18 years. She previously held the title of Supervisor/Clinical Instructor at Brock University and taught the Professor of Critical Care Course at Niagara College.
When she's not seeing patients, Ms. Poirier enjoys playing music, spending time with her family, horseback riding and tending to her farm. She is an adrenaline junkie and loves to skydive, hike, zip-line, and play sports.
Education/Training
Doctorate

Loyola University New Orleans


Nursing Practice
New Orleans, LA

Master of Science


Loyola University New Orleans


Family Nurse Practitioner
New Orleans, LA
Bachelor of Science

Niagara University
Nursing
Lewiston, NY

Diploma

Mohawk College
Nursing
Hamilton, ON

Certifications
Basic Life Support (BLS)
Advanced Cardiac Life Support (ACLS)
International Trauma Life Support (ITLS)
Critical care (ICU/ER)
Canadian Triage And Acuity Scale (CTAS)
The National Institutes of Health (NIH) Office of Extramural Research Certificate
Infection Control: New York State Mandatory Training Certification
Air Medical Resource Management Certificate
Core Measures and Patient Safety Certificate
Therapeutic Hypothermia/ICU Certificat
Care of the Neurological Patient Certificate
Blast Injuries Certificate
Conversations for Patient Safety Certificate
Specialty Interests
Pediatrics
Obstetrics
Maternal health
Mental health
Professional Memberships
American Association of Nurse Practitioners
Registered Nurses' Association of Ontario
New York State Nurses Association
Honours Society-Sigma Theta Tau (Gamma Theta Chapter, New York)
National Association of Pediatric Nurse Practitioners (Western New York Chapter)