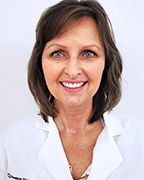 Biography
Claudia Mariano is a Nurse Practitioner at Cleveland Clinic Canada. Ms. Mariano commonly provides care for acute episodic issues, diabetes and hypertension, mental health, weight management and stress management. She has a particular interest in smoking cessation, lifestyle management, women's health, diabetes management.
Ms. Mariano has had an interest in medicine and health care since she was a child. She felt that nursing would allow her to have positive impact on people's lives and dedicated herself to obtaining both her Bachelor of Science and her Masters of Science from the University of Toronto. She then went on to complete her Certificate as a Primary Health Care Nurse Practitioner.
Ms. Mariano has experience with a full scope of practice with patients across their lifespans. She is passionate about health promotion, chronic disease management and social determinants of health. She has held leadership roles within primary care teams and provincial associations to address the sociopolitical context of healthcare.
Actively involved in the world of Nurse Practitioners, Ms. Mariano has held teaching roles with Primary Health Care Nurse Practitioner students as well as Nurse Practitioners. She previously held the title of President of the Nurse Practitioners Association and is still actively involved with the organization.
When she's not seeing patients, Ms. Mariano enjoys reading, yoga, and Nordic walking.
Education/Training
Certificate

University of Toronto
Primary Health Care Nurse Practitioner
Toronto, ON
Masters of Science

University of Toronto
Nursing
Toronto, ON
Bachelor of Science (Honours)

University of Toronto
Nursing
Toronto, ON
Certifications
Prescribing Narcotics and Controlled Substances
Certified Diabetes Educator
Health Promotion in Chronic Disease
Pain Management and Narcotic Prescribing
Intensive Tobacco Cessation Intervention
Specialty Interests
Lifestyle management
Women's health
Diabetes management
Professional Memberships
Nurse Practitioners' Association of Ontario
Canadian Diabetes Association - Diabetes Educator Section