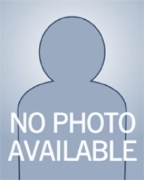 Biography
Danielle Hildebrand is a Physiotherapy Assistant at Cleveland Clinic Canada.
A strong interest in sports and the human body led Ms. Hildebrand to obtain her Bachelor of Arts in Kinesiology from the University of Western Ontario. She is currently pursuing her Masters in Kinesiology from the University of Toronto.
Ms. Hildebrand has a special interest in sports injuries and concussion management and has assisted with the rehabilitation programs of varsity athletes, students, and private patients with musculoskeletal and concussion injuries. In her treatments, she uses modalities such as heat and ice, ultrasound, and interferential current to enhance results of hands-on therapy and reduce pain in her patients. She also helps to assess her patients and fit them with braces to alleviate pain and improve stability.
When she's not seeing patients, Ms. Hildebrand loves to snowboard, wake surf, attend spin classes and spend time with her friends and dog.
Education/Training
Masters (Candidate)

University of Toronto
Kinesiology
Toronto, ON
Bachelor of Arts (Honours)

University of Western Ontario
Kinesiology
London, ON
Certifications
Standard First Aid with AED & CPR Training
Specialty Interests
Sports injuries
Concussions
Sports and fitness