Summary
Summary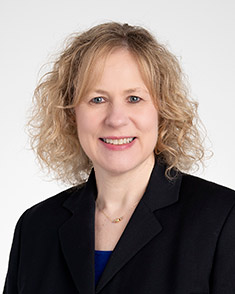 Kathleen Mau (Burns), DNP, APRN, NEA-BC, ACNS-BC, ACCNS-AG, CEN is senior director in the Office of Nursing Education and Professional Development. With more than 30 years of experience in the nursing profession and extensive experience in emergency and medical-surgical nursing, Mau understands the complexities of healthcare today and the skills needed for nurse leaders and caregivers to excel. In her role, she leads the nurse leader professional development program, which includes an assistant nurse manager residency, executive nurse fellowship, and nurse leader development courses designed to meet the needs of nurse leaders at all experience levels. She also leads the onboarding and orientation program for unlicensed nursing personnel, ensuring new caregivers are prepared to provide high quality patient care, while providing oversight of the THRIVE program, which supports patient care nursing assistants through the first year after hire. Mau has worked closely with local schools of nursing to not only support quality clinical and practicum experiences, but to address urgent and emergent issues impacting nursing education. Her leadership of the Deans' Roundtable led to an annual shadow experience for deans and graduate students as well as many collaborative projects designed to improve nursing student preparation for practice. Mau leads the health system's Professional Development Council and co-created an interactive Nursing Career Pathway to direct nurses to resources and opportunities for professional development, career advancement and lifelong learning. Mau has provided consultation on nursing education and practice to international healthcare organizations.
In addition to emergency and medical-surgical nursing experience, Mau's nursing background includes four years as a Nursing Professional Development Specialist for the ED and ICU and six years as a Clinical Nurse Specialist (CNS) where she served as a clinical expert for all inpatient and ED nursing areas. In her CNS role, Mau developed and managed a primary stroke center, served as Pathway to Excellence® Program Coordinator, and was the clinical lead for the development and system-wide implementation of VitalScout, an early warning system enhanced to improve recognition and early intervention for signs of clinical deterioration on medical-surgical units. Cleveland Clinic and VitalScout have been recognized with the 2020 Patient Safety and Quality Healthcare (PSQH) Innovation Award and the 2017 HIMSS Nicholas E. Davies Award of Excellence. Mau is a two-time recipient of Cleveland Clinic's Nursing Innovation Award and has also received the Distinguished Alumni Award from Chamberlain College of Nursing and the Faces of Care Award from Cleveland Magazine and Greater Cleveland Nurses Association. She served as the Chief Nursing Officer for the 2010 and 2013 National Boy Scout Jamboree and was a member of the Boy Scouts of America National Health and Safety Committee for 10 years.
Education
MSN, University of Akron, Akron, Ohio, 2011
BSN, Cleveland State University, Cleveland, Ohio, 1990 (magna cum laude)
Certifications
Nurse Executive Advanced – Board Certified (NEA-BC), American Nurses Credentialing Center
Acute Care Clinical Nurse Specialist, Adult/Gerontology, American Association of Critical Care Nurses
Board Certified Adult Clinical Nurse Specialist (ACNS-BC), American Nurses Credentialing Center
Certified Emergency Nurse (CEN), Emergency Nurses Association
Certified Medical/Surgical Nurse (RN-BC), American Nurses Credentialing Center
Certificate of Authority
Certified in Basic Disaster Life Support, National Disaster Life Support Foundation
Critical Incident Stress Management (CISM) Trained
Contact Information
Cleveland Clinic
9500 Euclid Avenue Hsb-111
Cleveland, Ohio 44195
330.978.4892
mauk@ccf.org
Leadership
Leadership
As a CNS, Mau's philosophy was to collaborate with members of the healthcare team to support and improve outcomes for the patient, nursing team and the organization. In her current role, she brings that same philosophy as well as the principles of transformational leadership to engage and empower nurse leaders, nurses, and nursing support staff to provide safe, high quality patient care, develop professionally and utilize their talents and skills to advance the mission, vision and values of the Nursing Institute and Cleveland Clinic. Mau has been instrumental in the advancement of nurse leader development and has led the rollout of several innovative programs and initiatives throughout the organization. She served as Program Coordinator and lead for Medina Hospital's first Pathway to Excellence designation and developed and managed the Primary Stroke Program.
Clinical Practice & Teaching
Clinical Practice & Teaching
Clinical Practice
Mau's clinical experience is in the emergency department as well as medical-surgical and telemetry nursing. As a CNS, she utilized her expertise to support patients and nurses in the ED, ICU, and medical/surgical areas. Within her CNS role, Mau served as Stroke Program Manager, leading the development of a primary stroke center program and managing that program for eight years. She also recognized the many contributing factors for failure to rescue on medical/surgical nursing units and served as clinical lead for development and enterprise-wide implementation of VitalScout, an early warning system embedded within the EMR enhanced with tools to improve timely recognition and intervention for clinical deterioration and to support nurse clinical decision making and workflow around the management.
Teaching
Mau has developed curriculum and instructed courses ranging from critical care practices and pharmacology to emergency preparedness and leadership development. She supports the onboarding and orientation for unlicensed nursing staff and designs programs and courses to meet the education and developmental needs of both new and experience nurse leaders.
Mau served as Nursing Professional Development Specialist for the ED and ICU at Medina Hospital, where she was responsible for orienting, training and evaluating the competency of critical care and ED nursing staff. She also served as a clinical preceptor for new nursing staff and nursing students.
Research & Publications
Research & Publications
Mau has presented at local, national and international conferences on topics such as stroke early warning systems and professional development. Her publication contributions include strategies for reducing barriers for RN-BSN education, research findings related to her work on an enhanced early warning system, and shared medical appointments for stroke care.
Professional Involvement
Professional Involvement
Member, Advisory Board, Chamberlain College of Nursing
Member, Advisory Board, University of Akron
Member, Advisory Board, Baldwin Wallace University
Member, Advisory Board, Cuyahoga Community College
Member, Advisory Board, Lakeland Community College
Member, Advisory Board, Lorain Community College
Member, National and Ohio Leagues for Nursing
Co-Chair, Deans' Roundtable, Cleveland Clinic
Member, American Association of Critical Care Nurses
Honors & Awards
Honors & Awards
Nursing Innovation Inventory Award, Cleveland Clinic, 2019, 2016
America's Best Nurse Award, American Health Council, 2018
Mau has also led Cleveland Clinic in receipt of the following honors:

Patient Safety and Quality Healthcare (PSQH) Innovation Award for VitalScout, Best Healthcare Quality Innovation Case Study, 2020
HIMSS Nicholas E. Davies Award of Excellence for VitalScout, Excellence for Health Care Technology Innovations that are Improving Patient Outcomes, 2017

Nursing Leadership Award, Cleveland Clinic Nursing Institute, 2013
Faces of Care Award, Cleveland Magazine and Greater Cleveland Nurses Association, 2011
Cameos of Caring Award, Sponsored by the University of Akron, 2010
Clinical Excellence in Nursing Project Award, MetroHealth Medical Center, 1992