Summary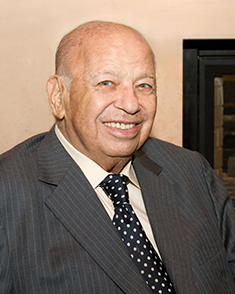 Stanley Shalom Zielony has supported advancing Cleveland Clinic's patient care for more than a decade. He has supported orthopaedic spinal surgery research and the rehabilitation unit at Euclid Hospital.
Cleveland Clinic's Nursing Institute is now known as The Stanley Shalom Zielony Institute for Nursing Excellence. In 2008, Mr. Zielony generously created The Stanley Shalom Zielony Endowed Chair for Nursing Advancement and also established The Stanley Shalom Zielony Center for Advanced Nursing Education. The center provides scholarships for more than 1,000 Cleveland Clinic nurses to pursue undergraduate degrees and advanced nursing degrees. Mr. Zielony's gift also supports other nursing education initiatives, such as the institute's simulation lab, where new and experienced nurses learn new skills and sharpen existing skills in a fully simulated clinical setting. Funding from Mr. Zielony also is used to implement nursing retention activities. In honor of his transformational philanthropy, Cleveland Clinic dedicated the Stanley Shalom Zielony Plaza on its main campus.
"The philosophy behind my philanthropy is quite simple," said Mr. Zielony. "This country afforded me an opportunity to succeed beyond anything I could have imagined. I am hopeful that my support will create similar opportunities for others."
With great success in the publishing industry, Mr. Zielony had a knack for thinking strategically to solve challenges — for finding needs and successful ways of meeting them. To the benefit of Cleveland Clinic, Mr. Zielony recognized the need for nurses and assistance for nurses seeking advanced degrees.
"Given the recession in Cleveland and the general economic downturn in the United States, I thought this was the perfect time to support a program dedicated to the recruitment and training of a new generation of young nurses and to the retraining of nurses interested in advancing within the profession," he said.