Summary
Summary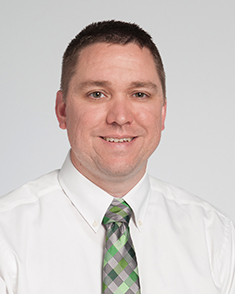 Craig Tobias, MSN, MBA, RN, is chief nursing officer (CNO) at Cleveland Clinic Avon Hospital. Avon Hospital is one of the most technologically advanced hospitals in Northeast Ohio. Tobias leads strategic nursing planning and operating objectives, ensures high-quality and uniform clinical practice, evaluates patient care services and more. He is an integral member of the hospital's medical and planning committees, collaborating with fellow executives to develop and measure performance standards. An experienced leader, Tobias excels at establishing clinical direction for nursing care delivery and improving nursing practice for continued quality and safety.
Tobias has spent his 16-year nursing career within Cleveland Clinic health system. He has held leadership positions since 2010, serving as assistant nurse manager at Cleveland Clinic main campus, nurse manager at Lutheran Hospital and, most recently, director of medical-surgical nursing at Marymount Hospital. Tobias' superior clinical oversight of Marymount's nursing and patient care areas resulted in exceptional quality and safety outcomes and high patient satisfaction. Tobias is a member of the American Organization for Nursing Leadership and Academy of Medical-Surgical Nurses. He holds master's degrees in business administration and nursing leadership from Grand Canyon University, and a Bachelor of Science in Nursing from Ohio University.
Education
MSN in Nursing Leadership, Grand Canyon University, Phoenix, Arizona, 2021
MBA, Grand Canyon University, Phoenix, Arizona, 2021
BSN, Ohio University, Athens, Ohio, 2014
ADN, Owens Community College, Findlay, Ohio, 2007
Certifications
Basic Life Support for Healthcare Providers (BLS), American Heart Association
Advanced Cardiovascular Life Support (ACLS), American Heart Association
Contact Information
Cleveland Clinic Avon Hospital
33300 Cleveland Clinic Blvd.
Avon, OH 44011
216.217.2186
tobiasc@ccf.org
Leadership
Leadership
With more than 13 years of leadership and management experience, Tobias is a valued leader. He has a passion for continuous improvement and is known for his ability to create improvement environments that promote innovative patient care delivery and research. Tobias has extensive knowledge in developing and implementing policies and procedures that ensure efficient and effective delivery of health services and maintain quality outcomes. He actively promotes caregiver development and is often looked to as a mentor and resource for advice and direction on professional growth.
Clinical Practice
Clinical Practice
Tobias' clinical expertise lies within the areas of medical-surgical, perioperative and critical-care nursing.
Research & Publications
Research & Publications
Throughout his career, Tobias has given poster and podium presentations at conferences and meetings such as the Nursing Management Congress conference, Greater Cleveland Nurses Association monthly meeting and more. Sharing his expertise in medical-surgical nursing, he educates healthcare professionals on topics including second victims and going green on nursing units. He has also participated in clinical nursing research and is a proponent of nursing research activities. In 2016, he received the Cleveland Clinic NURF Literature Review Grant.
Professional Involvement
Professional Involvement
Member, American Organization for Nursing Leadership
Member, Academy of Medical-Surgical Nurses
Honors & Awards
Honors & Awards
NURF Literature Review Grant Recipient, Cleveland Clinic, 2016