Summary
Summary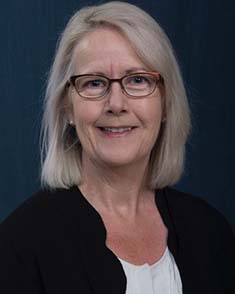 Karen Gates, DNP, RN, NE-BC, is vice president of nursing and operations at Cleveland Clinic Akron General Lodi Hospital. With a tenured healthcare background that spans nearly 40 years, Dr. Gates is responsible for the clinical and operational management of nursing services, as well as other hospital clinical areas and support services. She leads strategic and fiscal planning, develops and implements practice policies, ensures compliance with clinical and quality standards and more. Prior to joining Cleveland Clinic, she worked at MetroHealth Medical Center in Cleveland, where she spent six years leading operations for the system's ambulatory network. She oversaw outpatient clinics, pediatrics, Ob/Gyn, allergy and immunology, orthopedics, physical medicine and rehabilitation, neurology, surgery, ENT, wound and urgent care services.
Dr. Gates began her nursing career in 1984 as a licensed practical nurse (LPN) in long-term care. By 2003, she had held positions as a clinical nurse, clinical coordinator, assistant nurse manager and nurse manager, and accepted her first director position. Since then, she has served in senior-level leadership positions at healthcare organizations in Ohio, Virginia and Florida. She has worked in rehabilitation and critical access hospital environments, as an expert nurse for case law review, a medical officer for a cruise line, and a nursing professor. She currently serves as president of the Greater Cleveland Organization for Nursing Leadership, sits on the board of the Ohio Organization for Nursing Leadership and is a member of several other professional organizations. Dr. Gates is a board-certified nurse executive and was recently appointed Director Fellow through the American Organization for Nursing Leadership. She holds associate's, bachelor's and master's degrees in nursing, and a Doctor of Nursing Practice from Texas Christian University in Fort Worth, Texas.
Education
DNP, Texas Christian University, Fort Worth, Texas, 2013
MSN, University of Akron, Akron, Ohio, 2006
BSN, University of Akron, Akron, Ohio, 1999
ADN, Lorain County Community College, Elyria, Ohio, 1994
LPN, St. Joseph School of Practical Nursing, Lorain, Ohio, 1984
Certifications
Board Certified Nurse Executive (NE-BC), American Nurses Credentialing Center
Lean Six Sigma Yellow Belt Certification
Basic Life Support (BLS) for Healthcare Providers, American Heart Association
Contact Information
Cleveland Clinic Akron General Lodi Hospital
225 Elyria St.
Lodi, OH 44254
330-948-5513
gatesk3@ccf.org
Leadership
Leadership
Dr. Gates is known as a confident, capable, patient-centered and highly engaged nurse leader who is adept at multi-tasking and problem-solving in fast-paced, high-pressure settings. In the constantly changing healthcare environment, she is a visionary and is admired for her innovative and tenacious leadership. Dr. Gates is an effective communicator and outstanding collaborator who places great importance in building relationships with her colleagues throughout all levels of the organization.
Clinical Practice & Teaching
Clinical Practice & Teaching
Clinical Practice
Dr. Gates' clinical expertise lies primarily within the areas of emergency/trauma nursing and outpatient/ambulatory nursing.
Teaching
Dr. Gates is a long-time educator of undergraduate and graduate nursing students, and often works with doctoral students as a dissertation mentor. She has taught courses on leadership, management, healthcare trends/issues, nursing administration roles, financial resource management and more. She developed curriculum for critical-care and Doctor of Nursing Practice programs and led an initiative to redesign program coursework for MSN students.
Her respective teaching history includes three years as assistant professor, faculty senate and co-chair for the Department of Family Health at Ashland University, Dwight Schar College of Nursing in Ashland, Ohio. Since 2014, she has served as associate professor in the MSN nursing administration and education program at Liberty University in Lynchburg, Virginia.
Research & Publications
Research & Publications
From published articles and manuscripts to poster and podium presentations, Dr. Gates actively shares her clinical and leadership expertise throughout the healthcare community. Her shared knowledge includes topics such as using telehealth to improve patient 'no-show' rates, the role of the discharge nurse in the emergency department, pediatric ambulatory falls prevention, the impact of pre-injury anticoagulation in older patients who have experienced traumatic brain injuries, and more.
Professional Involvement
Professional Involvement
President and Member, Greater Cleveland Chapter of Organization for Nursing Leadership
Board Member, Ohio Organization for Nursing Leadership
Member, American Organization for Nursing Leadership
Member, National League of Nurses
Member, American Academy of Ambulatory Care Nursing
Sigma Theta Tau, Nursing Honor Society
Former President, Greater Cleveland Association (044) ENA Chapter
Past Member, National Committee of Clinical Practice Guidelines, Emergency Nurses Association
Past Team Captain, Annual Greater Cleveland American Heart Association Heart Walk
Honors & Awards
Honors & Awards
Director Fellowship, American Organization for Nurse Leaders, 2021/2022
2013 Student Outstanding Systematic Review Award, Texas Christian University, Harris College of Nursing, 2013