June 14 Hiring Event at South Pointe Hospital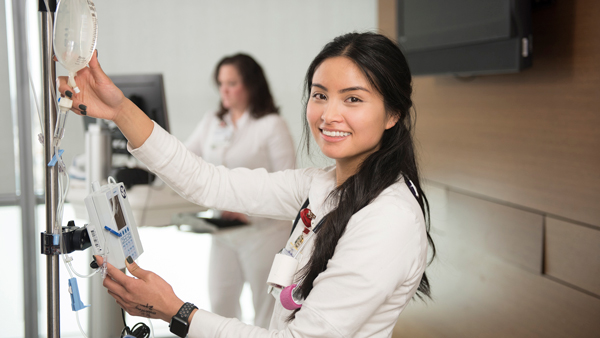 Northeast Ohio Opportunities
South Pointe Hospital RN Hiring Event
Hiring experienced and new grad RNs in:
Med Surg
Observation
Telemetry
Surgical Services
Critical Care
ED
Progressive Care
Neuro-Stroke
Date: Friday, June 14
Time: 8 - 11 a.m. and 3 - 6 p.m.
Location: South Pointe Hospital
20000 Harvard Rd.
Warrensville Heights, OH 44122
Registration: Registration is preferred.
Event Activities
1:1 Interviews with Hiring Managers
Unit Tours
Information Stations to learn about the Osteopathic School, Magnet and Excellence in Nursing, Benefits and more
For more information, please contact Vanice Garner by email at GARNERV@ccf.org.
More Info: Please bring 4 copies of your resume. Professional attire is recommended. Complimentary parking will be available behind and surrounding the building. Special Event parking signs will be displayed around designated parking areas.
Florida Opportunities
Florida Opportunities
Cleveland Clinic Florida is hiring nurses providing care in both inpatient and ambulatory settings.
Our Professional Nurse Career Ladder and substantial tuition reimbursement programs offer nurses the opportunity to grow both professionally and personally.
View Available Opportunities
Discover the Power of You
Discover the Power of You
If you have the desire to begin, grow or expand your career, while working with some of the best in your field, Cleveland Clinic is the place to be. Discover what it's like to practice in a dynamic setting using the latest technologies to provide compassionate, leading-edge care.
As Cleveland Clinic expands to meet the needs of our community, we are offering numerous nursing opportunities at our Akron and Northeast Ohio area hospitals, as well as our facilities in Florida.
Magnet Recognized by the American Nurses Credentialing Center
Magnet Recognized by the American Nurses Credentialing Center
Cleveland Clinic (main campus) | Akron General | Fairview Hospital | Hillcrest Hospital | South Pointe Hospital
Magnet® status is the highest national recognition awarded to a hospital or medical center for excellence in nursing. It is accepted nationally as the gold standard of patient care and provides healthcare consumers with a benchmark to measure quality of nursing care.
Learn More
Pathway Designated by the American Nurses Credentialing Center
Pathway Designated by the American Nurses Credentialing Center
Cleveland Clinic Florida | Euclid Hospital | Lutheran Hospital | Marymount Hospital | Medina Hospital
The American Nurses Credentialing Center's (ANCC) Pathway to Excellence® Program is a new organizational credential to recognize healthcare facilities that have created positive work environments where nurses can flourish. Pathway-designated organizations are deemed the best places to work for nurses, with high nurse satisfaction and retention.
Learn More