Overview
Overview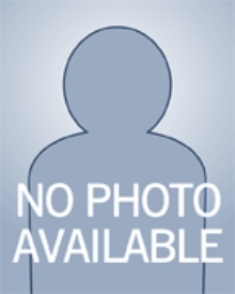 Amanda Clark, MSN, RN, is chief nursing officer (CNO) at Cleveland Clinic Ashtabula County Medical Center (ACMC). In her role, Clark leads nursing practice and operations. She has dedicated 12 years to providing patients with safe, quality care at ACMC, most recently serving as director of emergency, behavioral health and cardiac services and managing the hospital's nurse supervisors. Among her many notable successes in the director role, Clark developed a new emergency department leadership structure and reduced nurse turnover to less than 5% during the COVID-19 pandemic.
Clark began her nursing career in 2003 on the Cleveland Clinic Children's pediatric intensive care unit. She worked in pediatric home healthcare at Ashtabula Regional Home Health, emergency nursing at Lake Health and cardiac nursing at University Hospital (UH) Geauga. She joined ACMC in 2010 as a nursing supervisor and served in nurse manager positions for nine years. Clark holds a master's degree in nursing executive leadership, as well as bachelor's and associate's degrees in nursing. She also completed Cleveland Clinic's nurse executive fellowship program.
Education
MSN, Saint Xavier University, Chicago, Illinois, 2016
BSN, Kent State University, Kent, Ohio, 2011
ADN, Kent State University, Kent, Ohio, 2003
Certifications
Basic Life Support (BLS), American Heart Association
Pediatric Advanced Life Support (PALS), American Heart Association
Contact Information
Cleveland Clinic Ashtabula County Medical Center
2420 Lake Avenue
Ashtabula, Ohio 44004
440.994.2649
amanda.clark@acmchealth.org
Leadership
Leadership
With more than a decade of progressive leadership experience, Clark is dedicated to increasing the quality of healthcare services in the communities she serves. Much of her leadership career has been spent developing and implementing high-quality, patient-centered standards of care that maintain patient safety. She is an expert in introducing and executing continuous improvement processes that are driven by evidence-based research. At UH Geauga, she spent five years developing a continuous improvement culture to provide care for interventional cardiac patients without onsite cardiothoracic surgery. At ACMC, she led projects such as the renovation of the hospital's intensive care unit and implementation of Cleveland Clinic's eHospital program. Throughout the COVID-19 pandemic, Clark served as operations chief on the ACMC incident command team, leading the effort to operationalize service line closures, open a high-volume drive-through site, establish employee and community vaccination programs and more.
Clinical Practice & Teaching
Clinical Practice & Teaching
Clinical Practice
Clark's clinical expertise lies within the areas of pediatric intensive care, cardiac care and emergency nursing.
Teaching
Having worked in a variety of nursing specialty areas, Clark has been an avid mentor for many nursing professionals throughout her career. Most recently, she expanded her commitment to mentoring to other nurse leaders, including up-and-coming, new and tenured leaders. Additionally, she was an advanced cardiovascular life support (ACLS) instructor for 10 years, educating providers, nurses and paramedics in hospital settings and at local fire/EMS departments.
Professional Involvement
Professional Involvement
Member, Emergency Nurses Association
Honors & Awards
Honors & Awards
Nursing Excellence Leadership Award, Cleveland Clinic, 2020