Overview
Overview
Cleveland Clinic accepts a wide variety of insurance and contracted managed care plans at our main campus, community hospitals and family health centers.
If a particular hospital isn't on your health plan, but you feel strongly about accessing care there, you can:
Appeal to your insurance review board.
Look for organizations that will offer financial assistance.
Negotiate a payment plan with the hospital. Ask your insurance company representative or the hospital's Patient Financial Advocates for further information.
Is My Virtual Visit Covered by Insurance?
Cleveland Clinic provides virtual visits for your convenience and health. Virtual visits are not covered by all insurance plans. In order to fully understand your benefits and potential cost, contact your insurance company and ask if virtual visits are included in your plan and if not, what it may cost you.
Insurance Plans Accepted at our Regional Hospitals Outside of Northeast Ohio
Cleveland Clinic Akron General and Lodi Hospital
Cleveland Clinic Florida
Cleveland Clinic Nevada
Cleveland Clinic Union Hospital
Insurance & Contracted Managed Care Plans
The list of insurance & contracted managed care plans provided on this page is for reference purposes only and is subject to change. Check with your health plan to confirm that Cleveland Clinic is included.
Cleveland Clinic may participate in some, but not all, products offered by a health plan. Coverage limitations are dependent on individual group contracts.
For questions about insurance coverage and specific plan products including Medicare and our Las Vegas location, please contact your insurance carrier directly.
Understanding Out-of-Network Insurance
If your health insurance provider does not have a contract with Cleveland Clinic, this means that you have an out-of-network, or non-contracted, insurance plan and you will be billed for all services.
At Cleveland Clinic, we want to be completely transparent with you about the cost of your care.
Questions Regarding Your Insurance?
If you have any questions regarding your insurance, please call toll-free 844.500.9451 to speak with a Patient Financial Advocate (PFA).
Insurance Plans We Accept
Insurance Plans We Accept
Please Note:
The list below is for reference purposes only and is subject to change. Not all plans within the companies listed are considered participating. Always check with your health plan to confirm that Cleveland Clinic is included.
Cleveland Clinic has engaged eHealth, an independent insurance broker, to help you find the Medicare coverage that best meets your needs. To speak with a licensed eHealth insurance agent and discuss plans for free with no obligation to enroll, call 1-844.972.2702 (TTY 711) or visit ehealthMedicare.com/ClevelandClinic to get started.
A
American Health Holding (aka Strategic Health Development)
B
Blue Distinction Centers for Transplant (BDCT)
C
Coventry Carelink
CIGNA LifeSource
Coventry Transplant Network, Inc.
D
F
Fida North Shore-LIJ Medicare
G
H
I
K
Kaiser National Transplant Network
L
M
Managed Care Services Signature Care PPO (aka Parkview Health Plan Systems)
Medicare A, B, C, and D
Mental Health Associates Inc.
N
North American Health Plan, Inc.
Northcoast Health Management Services
North Shore-LIJ Health Plan
Northcoast Healthcare Management Services
O
Ohio Preferred Network (OPN)
Optum Health
P
Parkview Health Plan Services Signature Care PPO (aka Managed Care Services)
Protocol Tertiary Network
Q
S
Sparrow Physicians Health Network
Strategic Health Development (aka American Health Holding)
T
Tertiary Care Network
Tethys Health Ventures
Today's Options PFFS
U
United Behavioral Health
United Resource Networks
V
eHealthMedicare.com is a non-government website operated by eHealthInsurance Services, Inc., a licensed health insurance agency that sells Medicare products and does business as eHealth. eHealthMedicare.com and eHealth are not affiliated or connected with Medicare or any other government program or agency. eHealth offers plans from a number of insurance companies.
Cleveland Clinic + Oscar
Cleveland Clinic + Oscar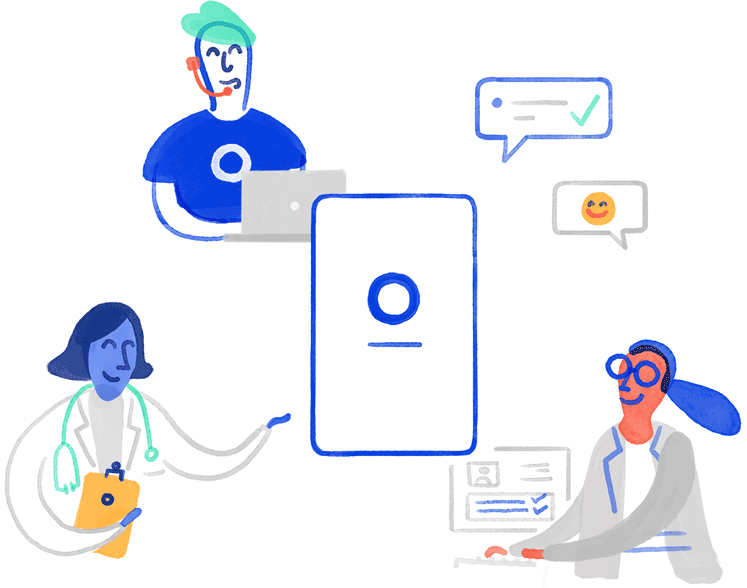 Oscar is partnering with Cleveland Clinic to put your health insurance on the same team as you and your doctor. The result: easy, affordable, and guided care.
Every Cleveland Clinic + Oscar member will have access to the Cleveland Clinic network, with over 4,500 full-time physicians and 14,500 nurses across 140 specialties and sub-specialties throughout our main campus and community hospitals, family health centers, and health and wellness centers.