Summary
Summary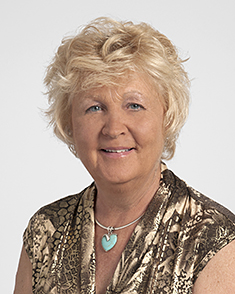 Sandra L. Siedlecki, PhD, RN, CNS, is a senior nurse scientist with the Cleveland Clinic Nursing Office of Research and Innovation. Dr. Siedlecki is actively involved in a program of research for chronic non-malignant pain syndrome patients, as well as research on the effects of complementary therapies on health outcomes. In addition, she has an ongoing interest in chronicity and its impact on patients and their caregivers. With more than two decades of didactic and clinical nursing teaching experience, Dr. Siedlecki has instructed and educated students at five colleges, universities and schools of nursing. Presently, she is an adjunct assistant professor at both Case Western Reserve University and the University of Akron.
Her extensive clinical background encompasses critical care and emergency nursing, and her tenured career spans healthcare organizations such as Santa Rosa Medical Center in San Antonio, Texas, Ohio State University Hospital, Parma Community General Hospital in Parma, Ohio, and the Veterans Administration Hospital in Cleveland, Ohio. Dr. Siedlecki joined Cleveland Clinic in 2005. She is a member of numerous industry associations and professional organizations, is well-published and has presented locally and nationally on issues related to research, research utilization, pain, pain management, and the use of complementary therapies.
Education
Certificate in Higher Education, Laureate International University, Baltimore, Maryland, 2013
PhD in Nursing, Frances Payne Bolton School of Nursing, Case Western Reserve University, Cleveland, Ohio, 2005
MSN, University of Akron, Akron, Ohio, 1992
BSN, University of Akron, Akron, Ohio, 1987 (magna cum laude)
Diploma, Fairview General Hospital School of Nursing, Cleveland, Ohio, 1970
Contact Information
Cleveland Clinic
Office of Research and Innovation
9500 Euclid Avenue / J3-4
Cleveland, Ohio 44195
216.444.3896
siedles@ccf.org
Leadership
Leadership
As a senior nurse scientist, Dr. Siedlecki believes evidence-based practice is built upon a foundation of knowledge and it is the responsibility of every nurse to assist in maintaining and building this body of knowledge. A true leader in nursing research, she follows the philosophy that nurses, as a profession, should conduct high-quality, well-designed research studies and effectively disseminate the knowledge and findings of their work both within the nursing profession as well as the greater healthcare community.
Clinical Practice & Teaching
Clinical Practice & Teaching
Clinical Practice
Dr. Siedlecki's clinical experience lies within the areas of pain management, orthopedic surgery, cardiac step-down, intensive care and emergency department nursing.
Teaching
For many years, Dr. Siedlecki has been heavily involved in higher education – from teaching to board and committee member positions. She has served on Ursuline College's Institutional Review Board and nursing doctorate and bachelor's degree planning committees. She has also participated on various committees for University of Akron's College of Nursing. With experience as an adjunct assistant professor, assistant professor, online contributing faculty, and instructor, Dr. Siedlecki has taught at the following institutions:
University of Akron College of Nursing, Akron, Ohio
Walden University, Minneapolis, Minnesota
Ursuline College, Breen School of Nursing, Pepper Pike, Ohio
MetroHealth Medical Center School of Nursing, Cleveland, Ohio
Research & Publications
Research & Publications
Throughout her career, Dr. Siedlecki has conducted extensive research, is widely published, having written books, book chapters, clinical journal articles, abstracts and more, and has given numerous presentations across the country. She has served as an editorial reviewer for several industry books and book chapters, and more than 15 publications. She also reviews abstracts and research grants for organizations such as the Midwest Nursing Research Society. Additionally, she consults on research design and analysis as well as nursing curriculum.
Professional Involvement
Professional Involvement
Member, National League for Nursing
Member, Midwest Nursing Research Society (MRNS) and Committee Member, Pain Research
Section, Research Utilization Section and MRNS Grants
Member, Sigma Theta Tau International
Member, Sigma Theta Tau, Delta Omega Chapter
Editorial Reviewer, Psychology of Music Journal, Journal of American Psychiatric Nurses Association, Journal of Depression and Anxiety, Worldviews on Evidence-Based Practice, Journal of Nursing Scholarship, Journal of Policy, Politics, and Nursing Practice, Journal of Advanced Nursing, Reviewer
Editorial Board Member and Editorial Reviewer, Open Nursing Journal
Abstract Reviewer, Sigma Theta Tau International, Midwest Nursing Research Society, Council for the Advancement of Nursing Science
Research Grant Reviewer, Sigma Theta Tau International and Midwest Nursing Research Society
Past Member, American Pain Foundation, American Pain Society, American Academy of Pain Management, American Heart Association
Past Board Member, Case Western Reserve Frances Payne Bolton School of Nursing Alumni Association
Honors & Awards
Honors & Awards
Member, National League for Nursing
Member, Midwest Nursing Research Society (MRNS) and Committee Member, Pain Research
Section, Research Utilization Section and MRNS Grants
Member, Sigma Theta Tau International
Member, Sigma Theta Tau, Delta Omega Chapter
Editorial Reviewer, Psychology of Music Journal, Journal of American Psychiatric Nurses Association, Journal of Depression and Anxiety, Worldviews on Evidence-Based Practice, Journal of Nursing Scholarship, Journal of Policy, Politics, and Nursing Practice, Journal of Advanced Nursing, Reviewer
Editorial Board Member and Editorial Reviewer, Open Nursing Journal
Abstract Reviewer, Sigma Theta Tau International, Midwest Nursing Research Society, Council for the Advancement of Nursing Science
Research Grant Reviewer, Sigma Theta Tau International and Midwest Nursing Research Society
Past Member, American Pain Foundation, American Pain Society, American Academy of Pain Management, American Heart Association
Past Board Member, Case Western Reserve Frances Payne Bolton School of Nursing Alumni Association