Summary
Summary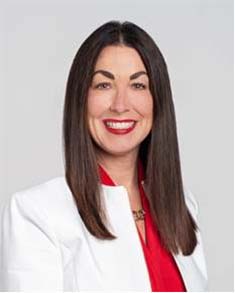 Shannon Kunberger, DNP, RN, NEA-BC, is chief nursing officer (CNO) at Cleveland Clinic Euclid Hospital. With 25 years of nursing experience, Kunberger has a successful history of leading engaged nursing teams in the delivery of safe, high-quality patient care. In her role, she plans, organizes, leads and evaluates nursing care delivery for all Euclid Hospital nursing services, ensuring that nursing care is provided per quality, regulatory and accreditation standards. Prior to joining Cleveland Clinic, Kunberger served as Executive Director of Network Nursing for Community Health Network (CHNw) in Indianapolis where she oversaw nursing strategy and operations for a team of 300 nursing caregivers across multiple hospitals and ambulatory sites.
Her leadership experience also includes program director and regional manager positions for PHI Air Medical, LLC in Indianapolis, and clinical operations and emergency management positions at IU Health, also located in Indiana. Kunberger began her nursing career in 1996 as a nurse assistant, and for more than a decade, worked as a registered nurse in critical-care and emergency room settings. She also spent several years as a flight nurse. Active in the nursing community, Kunberger serves as a board member for Managed Emergency Surge for Healthcare and is a member of the American Organization for Nursing Leadership, Ohio Organization for Nursing Leadership and Greater Cleveland Organization for Nursing Leadership. Graduating with honors, Kunberger holds a Master of Science in Nursing Health Administration from Ball State University and a Bachelor of Science in Nursing from the University of Indianapolis. Graduating as a Sigma Scholar, holds a Doctorate in Nursing Practice with emphasis on Executive Leadership.
Education
DNP, Indiana University, Indianapolis, Indiana, 2023 (Sigma Scholar)
MSN, Ball State University, Muncie, Indiana, 2012 (graduated with honors)
BSN, University of Indianapolis, Indianapolis, Indiana, 2006 (graduated with honors)
ADN, Elgin Community College, Elgin, Illinois, 1999
Currently pursuing D.N.P. at Indiana University. Expected graduation, Spring 2023.
Certifications
Board Certified Nurse Executive Advanced (NEA-BC), American Nurses Credentialing Center
Certified Medical Transport Executive, Medical Transport Leadership Institute
Certified Advanced Legal Nurse Consultant
Lean Six Sigma Yellow Belt, Purdue University
Contact Information
Cleveland Clinic Euclid Hospital
18901 Lakeshore Blvd
Euclid, Ohio 44119
216.692.8583
kunbers@ccf.org
Leadership
Leadership
Kunberger is an experienced, board-certified nursing and healthcare operations executive with a highly successful track record of leading operations in complex health systems and small-scale departments, in highly competitive or challenged markets. She specializes in time-sensitive turnaround projects, driving critical resources, processes and efficiencies, implementing clinical and managerial best practices and standardization using data, research and real-time analytics, and managing large-scale change initiatives. At CHNw, she strategically led and developed tactics to improve, innovate and influence patient care for the organization's acute care and ambulatory services. Other notable career successes include the building and design of a 24/7 network transfer and command center, centralized acute care services tele-sitter program, and operations/workflows for COVID-19 crisis testing.
Clinical Practice & Teaching
Clinical Practice & Teaching
Clinical Practice
Kunberger's clinical expertise lies within the areas of critical care, intensive care and emergency nursing. She is also an experienced flight nurse.
Teaching
Kunberger has a passion for managing and encouraging participation in continuing healthcare education programs. During her time with PHI Air Medical, she managed the organization's clinical education program for new hires, as well annual continuing education requirements for all flight crew members. At Community Health Network, as part of the organization's future workforce strategy, she developed a new student nurse resource (float) program. She also provided direct oversight of CHNw's CoAEMSP paramedic education accreditation program and, for three years, served as an emergency room nurse preceptor for IU Health's Methodist Hospital.
Professional Involvement
Professional Involvement
Board Member, Managed Emergency Surge for Healthcare
Member, American Nurses Association
Member, American Nurses Credentialing Center
Member, American Organization for Nursing Leadership
Member, Ohio Organization for Nursing Leadership
Member, Greater Cleveland Organization for Nursing Leadership
Volunteer, Safe Families for Children
Past Advisory Committee Member, Ball State University School of Nursing
Past Member, Indiana Organization for Nursing Leadership
Honors & Awards
Honors & Awards
Safety Excellence Award – Project, Research and Implementation, Quality Discharge Rounds, Indianapolis Safety Coalition, 2020
Leader of Excellence, CHNw Performance Excellence, Process Improvement, Community Health Network, 2016
Civilian Humanitarian Award, Zionsville Fire Department, 2010