Learn About Our Commitment To Community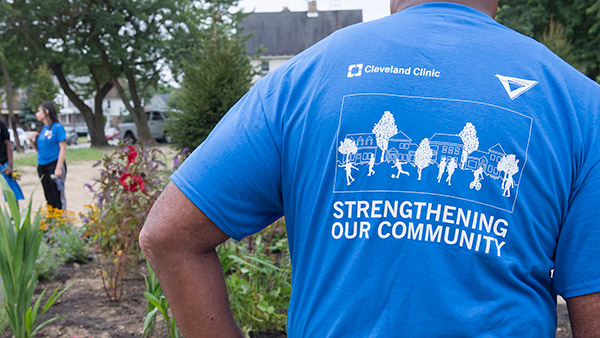 Cleveland Clinic is committed to helping our communities thrive as we continue to prioritize the health and well-being of our residents. We strive to provide faster, better and more affordable health services to more community members.
Access to healthcare is the key. We are listening to the needs of our communities and extending world-class care into places where people live, work, sleep and play.
Diversity also plays a crucial role at Cleveland Clinic. As a global healthcare provider and the largest employer in Northeast Ohio, diversity is an inherent aspect of interaction with patients, employees and the community. We provide comprehensive and compassionate care for all patients regardless of race, sexual orientation or gender identity.
Looking to the future, we are determined to give every patient the best outcome and experience, and to assure that all members of our community have access to the finest medical services.