Learn About Our Commitment to Community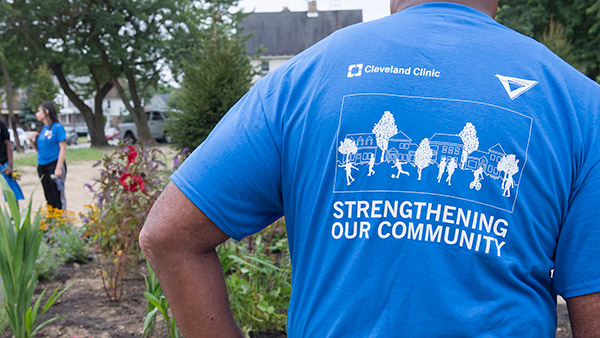 Our Community is a Cleveland Clinic Care Priority. Cleveland Clinic is a nonprofit health system with a proud history of serving the health needs of our surrounding communities and the nation. We were founded in 1921 with a tripartite mission to care for the sick and to improve patient care through research and education. We provide compassionate care for all patients regardless of race, religion, ethnicity, sexual orientation, gender identity or ability to pay.
Cleveland Clinic values inclusion and the importance of reflecting our patients, and we strive to build lifelong partnerships and relationships with local residents.
Our mission is supported by robust commitments to youth education, public health and well-being, and economic development. As a leading academic health center, we are committed to helping to address the top public health challenges facing our region.
Our caregivers, our patients, and our neighbors are a vital part of our communities. Looking to the future, we remain committed to investing in our caregivers, patients, neighbors and communities to improve and maintain the health of the population at large.