Summary
Summary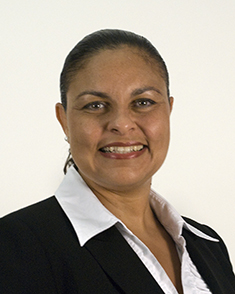 Kerry A. Major, MSN, RN, NE-BC, is Florida Regional chief nursing officer and Weston Hospital chief nursing officer for Cleveland Clinic Florida. Major is a nursing advocate through-and-through. She feels it is imperative that the value of nursing is present and understood throughout the many disciplines within the healthcare industry. Having served in two crucial nursing leadership positions at Cleveland Clinic Florida for nearly 12 years, some of Major's achievements include the successful implementation of a bed management and patient throughput program – including the opening of an observation unit, attaining 98 percent productivity for inpatient nursing services, and the development of a nurse staff resource pool.
Major began her professional career in nursing while living in Hong Kong in 1991, and within two years accepted a position at Mount Sinai Medical Center in Miami Beach where she held several positions, including charge nurse, assistant nurse manager and clinical director. A strong leader with demonstrated performance in strategic and organizational management, human resource and financial management, Major works to devise resourceful methods and practices designed to advance the nursing profession. In 2009, Major was honored with the Nursing Spectrum Excellence Award for Advancing and Leading the Profession.
Education
MSN, Barry University, Miami, Florida, 2001
BSN, University of Manchester, Manchester, England, 1991
Certifications
Board Certified Nurse Executive, American Nurses Credentialing Center, 2013
Leadership
Leadership
With a team-based management and leadership philosophy, Major heads a talented nursing staff who, together with their physician colleagues, offer medical care for more than 40 specialties and subspecialties. She is a pivotal member of Cleveland Clinic Florida's leadership team, offering significant contributions to the organization's Model of Medicine patient care structure in which the nurse is a primary influencer in overall patient care decisions. Major's leadership style encourages nurse involvement in committees and councils, and promotes collaboration in the diagnosis and treatment of patients to improve overall patient outcomes and experience.
Clinical Practice & Teaching
Clinical Practice & Teaching
Clinical Practice
Major's clinical areas of expertise lie within the areas of medical/surgical, orthopedic and inpatient rehabilitation nursing.
Teaching
For years, Major has been a long-time mentor to new nurse managers and directors as well as nursing students. Specifically, she mentors nursing students who are in pursuit of a Master's degree in nursing, following the leadership track. She spends more than 200 hours with the students, teaching them about leadership in nursing, explaining the role of a chief nursing officer, and discussing what it means to be a leader and leadership in general in the healthcare industry. Students spend time shadowing Major, witnessing her address of day-to-day activities, challenges and more to see first-hand what is associated with being a leader in nursing, especially in the chief nursing officer role.
Research & Publications
Research & Publications
In 2012, Major had an active role in content delivery for the article, "Evolving Strategies to Engage and Retain Nurses," which was featured in Cleveland Clinic's own Notable Nursing publication. Additionally, that same year, she worked with Nurse.com to produce an article that highlighted Cleveland Clinic Florida's team approach to care delivery, known as "Model of Medicine."
Professional Involvement
Professional Involvement
Member, American Organization for Nursing Leadership
Member, South Florida Organization of Nurse Executives
Member, American Nurses Association
Member, South Florida Nursing Consortium
Member, Sigma Theta Tau International Society of Nursing
Honors & Awards
Honors & Awards
Excellence Award for Advancing and Leading the Nursing Profession, Nursing Spectrum, 2009