Summary
Summary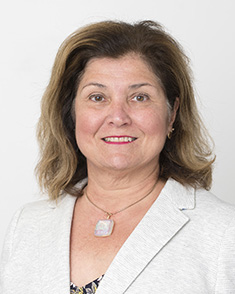 Janet P. Schuster, DNP, MBA, RN, NEA-BC, CPHQ, HACP, is chief nursing officer for Cleveland Clinic's Lutheran Hospital. In her 30 years in progressive healthcare leadership positions, Schuster has successfully led various nursing and operations teams, ensuring ongoing organizational success in the areas of fiscal management, quality care delivery and nursing practice. She is well-versed in employee and project management, performance improvement, accreditation requirements and hospital design.
In her current role, Schuster has demonstrated her leadership expertise in her successful attainment of notably high quality, safety, and patient experience scores, while also achieving national recognition as one of the safest hospitals in the U.S. She has extensive specialty knowledge in acute care nursing, behavioral health nursing, and perioperative services. Schuster began her career at Mt. Sinai Medical Center as a registered nurse serving in various manager and director roles and has worked in several healthcare systems in Illinois and Ohio. Prior to her current role, Schuster served as the director of quality at Lutheran Hospital. She has a passion for life-long learning and is a member of several professional nursing organizations.
Education
DNP,

Chamberlain University, College of Nursing, Downers Grove, Illinois

, 2017
MBA, John Carroll University, 2009
BSN, St. John College/Ursuline College, 1977
Certifications
Board Certified Nurse Executive-Advanced (NEA-BC), American Nurses Association
Certified Professional in Healthcare Quality (CPHQ), National Association for Healthcare Quality
Healthcare Certified Professional (HACP), Center for Improvement in Healthcare Quality
Contact Information
Cleveland Clinic Lutheran Hospital
1730 West 25th Street / 100B
Cleveland, Ohio 44113
216.363.2125
schustj3@ccf.org
Leadership
Leadership
Schuster is a dynamic leader with broad experience in hospital operations, nursing, and quality improvement. She keeps ethical principals at the forefront of all of her decisions and is committed to patient-centered care and patient safety. Schuster demonstrates expertise in project management, performance improvement, and leadership skill development. An excellent communicator, Schuster aims to continually promote interpersonal communication among physicians, staff and community leaders. Her accomplishments include successful Joint Commission accreditation surveys and positive outcomes in the areas of patient experience, patient safety and infection prevention. Clinical Practice & Teaching
Clinical Practice & Teaching
Schuster's clinical experience is in the area of medical-surgical and behavioral health nursing.
Research & Publications
Research & Publications
Throughout her career, Schuster has addressed nurses and healthcare teams on topics ranging from community issues to patient care, safe care practices, fall prevention and care of the renal patient. She also co-authored an article featured in Nursing Standard that discussed proactive strategies for rapid response teams in improving patient care.
Professional Involvement
Professional Involvement
Member and 2016 Secretary, Greater Cleveland Organization of Nurse Executives
Member,

American Organization for Nursing Leadership

Member, Ohio Organization of Nurse Executives
Member, Sigma Theta Tau International Honor Society of Nursing
Community Advisory Board, Cleveland Clinic Lutheran Hospital
Honors & Awards
Honors & Awards
Nursing Team Award, Cleveland Clinic Lutheran Hospital, 2015
Nursing Leadership Award, Cleveland Clinic Lutheran Hospital, 2014