Summary
Summary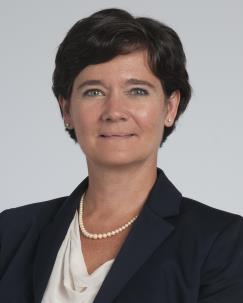 Jill Prendergast, PHR, is the senior human resource director for The Stanley Shalom Zielony Institute for Nursing Excellence at Cleveland Clinic. A human resources executive with 25 years of experience, Prendergast works diligently and collaboratively with Cleveland Clinic's human resources and Nursing Institute leadership teams to provide consultation, guidance and strategic direction regarding nursing workforce planning and development. As part of her role, she ensures the health system's human resource strategies are aligned with the business needs of the Nursing Institute. She also offers consultative support for workforce issues that impact operational strategy for the core business functions of the institute.
Prendergast specializes in areas such as risk management, compliance, recruitment, service quality, employee engagement, employee morale and retention relations, organizational structure, standardized job titles and descriptions, employee training, common development needs, staffing levels, compensation, benefits, and competency skills assessment. Prior to joining Cleveland Clinic, she worked for 14 years in the human resources department at University Hospitals in Cleveland, where she led and integrated change management initiatives, implemented strategic human resources plans by business unit, helped drive patient-centered employer of choice programs, created human resources scorecard benchmarks, and more. Her career experience also includes positions as an employment specialist at Revco D.S., Inc. in Twinsburg, Ohio, and as a recruitment specialist at Adia in Cleveland.
Education
MS in Positive Organizational Development, Case Western Reserve University, Cleveland, Ohio
BS in Psychology, John Carroll University, University Heights, Ohio
Certifications
Professional Human Resource Certification (PHR)
Prosci Change Management Certification
Appreciative Inquiry Certification in Positive Business and Society Change
Developing Leadership through Emotional Intelligence Certification
Certified DDI Learning System Facilitator
Contact Information
5001 Rockside Road
Independence, Ohio 44131
216.986.4884
prendej@ccf.org
Leadership
Leadership
With comprehensive experience in numerous realms of the human resources profession and more than two decades working in the healthcare industry, Prendergast is known for her proactive leadership in employee relations and retention. She is an expert in understanding the return-on-investment of employee engagement in hospitals and is well-versed in working with organizations such as Gallup and Press Ganey to measure and analyze employee engagement levels and needs. Throughout her career, she has been instrumental in leading employee engagement supporting initiatives and strategies like health system employee recognition programs and informal rewards systems.