Summary
Summary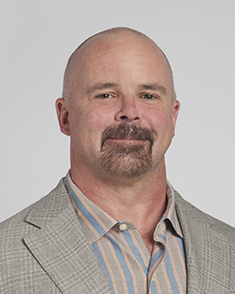 Christian N. Burchill, PhD, RN, CEN, is a nurse scientist for Cleveland Clinic's Office of Nursing Research and Innovation. Dr. Burchill's program of research is in organizational contextual factors that impact the delivery of care and patient outcome. He has produced many published works on his research throughout his career. In addition to actively conducting research, Dr. Burchill mentors clinical nursing staff on the research process and the proper way to execute a research study. He also participates in and leads multi-disciplinary research studies, disseminates research findings both locally and nationally, and serves as a research consultant to others.
Dr. Burchill has extensive clinical practice experience in the areas of emergency and trauma nursing. Prior to joining Cleveland Clinic, he was a clinical emergency nurse at the Hospital of the University of Pennsylvania where he was one of a select few within the hospital to be named an expert in his area of practice by the hospital's blue ribbon panel. Throughout his time with the organization, he was also a staff development instructor, a clinical nurse in the ortho-trauma surgical unit, and chaired the hospital's emergency department safety and security prevention task force. He developed and chaired the nursing shared governance unit council on behalf of the emergency department. Dr. Burchill is a certified emergency nurse and certified group development consultant.
Education
Ph.D., College of Education, Temple University, Philadelphia, Pennsylvania, 2001
M.S.N., University of Pennsylvania, Philadelphia, Pennsylvania, 1989
B.S.N., West Chester University, West Chester, Pennsylvania, 1985
Certifications
Certified Group Development Consultant, GDQ Associates, Inc.
Certified Emergency Nurse (CEN), Board of Certification for Emergency Nurses
Contact Information
Cleveland Clinic
Office of Research and Innovation
9500 Euclid Avenue / J3-4
Cleveland, Ohio 44195
216.445.9317
burchic@ccf.org
Leadership
Leadership
Dr. Burchill is an experienced leader, educator, and consultant. He is an innovative and dedicated healthcare professional who is committed to making an impact on the healthcare system by educating and mentoring future nursing leaders. He firmly believes in using evidence to support practice and is a trusted mentor who has helped numerous nurses realize their potential in the realm of nursing research by applying their skills and creative thinking to the deliverance of new research that supports evidence-based practice.
Clinical Practice & Teaching
Clinical Practice & Teaching
Clinical Practice
Dr. Burchill's clinical experience lies within the areas of trauma and emergency nursing.
Teaching
During his tenure with the Hospital of the University of Pennsylvania, Dr. Burchill supervised undergraduate and graduate nursing students who had a clinical interest in emergency nursing, oriented new staff members, and mentored less experienced staff members. He was also a staff development instructor, designing and delivering practice and professional development program curriculum for clinical nurses. Additionally, he has served as a guest lecturer within several nursing programs at Philadelphia-area universities.
In Cleveland Dr. Burchill serves as Adjunct Faculty at Frances Payne Bolton School of Nursing, Case Western Reserve University as well as the College of Education and Human Services, Cleveland State University. He teaches Learner Assessment in Health Professions for the Counseling, Administration, Supervision, and Adult Learning (CASAL) department's Master of Education in Health Professions Education program.
Research & Publications
Research & Publications
Dr. Burchill's career encompasses several publications in nursing and medical journals, numerous podium and poster presentations and a variety of nursing research studies. His published works have been featured in journals such as the American Journal of Critical Care and the Journal of Emergency Medicine. Sharing his expertise in emergency services and trauma nursing and more, Dr. Burchill has presented throughout the country and has also served as an organizational consultant to AIDS service organizations and schools of nursing.
Professional Involvement
Professional Involvement
Member, Emergency Nurses Association

President, Cleveland Chapter

Member, Sigma Theta Tau International, Xi Delta Chapter
Member, American Nurses Association, Ohio Nurses Association
Member, Midwest Nursing Research Society
Honors & Awards
Honors & Awards
Kunreuther Award, Excellence in Writing about Issues Affecting Women, College of Education, Temple University, 2000