Overview
Overview
Cleveland Clinic is a trusted healthcare leader, recognized in the U.S. and throughout the world for its expertise and care.
Our program unites all of the specialists you need in one convenient spot, so you get the care you need right away — without waiting for separate appointments with multiple doctors in various locations. The team works together to explore the best medical and surgical options to ensure the most successful outcome for each patient. Our specialists tailor treatment plans to their patients' needs, taking into account how advanced the cancer is, the patient's age and if the cancer has spread.
Our experts also continually seek to improve colorectal cancer care through weekly tumor board meetings where they review colorectal cancer cases for multidisciplinary clinical management decisions, including discussing new treatments or experimental therapies. We are home to The Sanford R. Weiss, MD Center for Hereditary Colorectal Neoplasia (The Weiss Center) and The David G. Jagelman Inherited Colorectal Cancer Registries, which are amongst the world's largest registries.
The mission is to study the causes and prevention of inherited colorectal cancer, including:
In addition, Cleveland Clinic's rectal cancer program has earned a three-year accreditation from the National Accreditation Program from Rectal Cancer (NAPRC), a program launched in 2017 and administered by the American College of Surgeons (ACS). To earn this voluntary accreditation, Cleveland Clinic's rectal cancer program met 19 standards, including the presence of a rectal cancer multidisciplinary team that includes clinical representatives from surgery, pathology, radiology, radiation oncology, and medical oncology.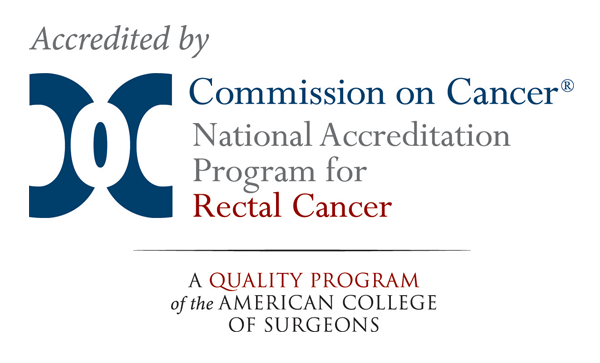 What We Treat
What We Treat
Conditions
Screening information
Treatment options
For additional information
Our Doctors
Our Doctors
Our medical team
Colorectal surgery

Conor Delaney, MD

I.Emre Gorgun, MD

Herman Kessler, MD

David Liska, MD

Scott Steele, MD

Michael Valente, MD

Bradley Champagne, MD

Thomas Garofalo, MD

Stefan Holubar, MD

Tracy Hull, MD

Jeremy Lipman, MD

David Rosen, MD

Joseph Trunzo, MD

James Wu, MD

Joshua Sommoville, MD

Anuradha Bhama, MD
Hematology and medical oncology
Radiation oncology
Screening and diagnostics
Colonoscopy screenings are available at numerous locations. Find a provider in your area.
Appointments
Support & Services
Support & Services
Services
We offer a full range of services to address all of your needs, including:
Personalized medical approaches based on genetic testing.
Timely diagnosis and treatment.
Second opinions.
Patient services
In addition to offering state of the art diagnostic techniques and colorectal cancer treatment methods, our specialists also offer an array of resources that can help patients cope with the demands of cancer. Patients are encouraged to take advantage of these resources to ease the burden of managing colorectal cancer and treatment.
Colonoscopy screening
If you are interested in scheduling a colonoscopy, please call 216.444.7000 to schedule one at a location close to you.
Treatment guides
Looking for reliable information on colonoscopy screening or colon cancer? One click will start you on the path to becoming a more informed patient.
Butts & Guts podcasts
Cleveland Clinic's podcast Butts and Guts explores your digestive and surgical health from end to end. You'll learn how to have the best digestive health possible from your gallbladder to your liver and more from our host, Colorectal Surgery Chairman Scott Steele, MD.
Videos
Our library of videos offers answers to frequently asked questions about colorectal cancer as well as information on new innovations.
After Diagnosis
After Diagnosis
After you receive a colorectal cancer diagnosis, a team of caregivers will create a treatment plan specific to your needs.
Cleveland Clinic will call you within a few days to schedule an appointment for discussing your care plan.
You'll receive a handbook
At your initial consultation, you'll be given a handbook which will help you:
Learn info common to colorectal cancer patients.
Take notes during office visits.
Write questions to ask at appointments.
See other questions to ask during visits.
Try to find one person to act as a "second set of ears". Usually a spouse or adult child is best.
They can help:
Come to doctor visits with you.
Take notes and write questions in the booklet you'll be given.
Keep track of instructions and important information from providers.
Explain to family and friends what's happening.
Your first consult
When you meet with providers to discuss a care plan, you will talk about:
Therapy options.
Goals for treatment.
Possible side effects.
Timeline.
This is one of the most important times for your "point person" to be at your side, listening and taking notes.
Contact us
For questions or to schedule an appointment with a colon cancer specialist, call our Cancer Answer Line at 866.223.8100.
Clinical Trials & Research
Clinical Trials & Research
Clinical trials
Clinical trials (or research studies) help us create the medicine of tomorrow. They provide hope through offering testing of new drugs, new surgical techniques or other treatments before they are widely available.
We can help you access hundreds of clinical trials across all specialty areas. Our new searchable online trials tool makes identifying treatment opportunities easier than ever.
Medical Professionals
Medical Professionals
Cleveland Clinic Cancer Center is committed to working with you to provide the best care for your patients. Our team is also dedicated to the training and education of medical professionals to advance cancer care and research.
Make an online referral
To make a direct online referral to our Cleveland Clinic Cancer Center, complete our Online Cancer Patient Referral Form or visit clevelandclinic.org/cancerpatientreferrals.
You will receive confirmation once the appointment is scheduled.
Cancer Advances podcast
A Cleveland Clinic podcast for medical professionals exploring the latest innovative research and clinical advances in the field of oncology. Listen to Cancer Advances.