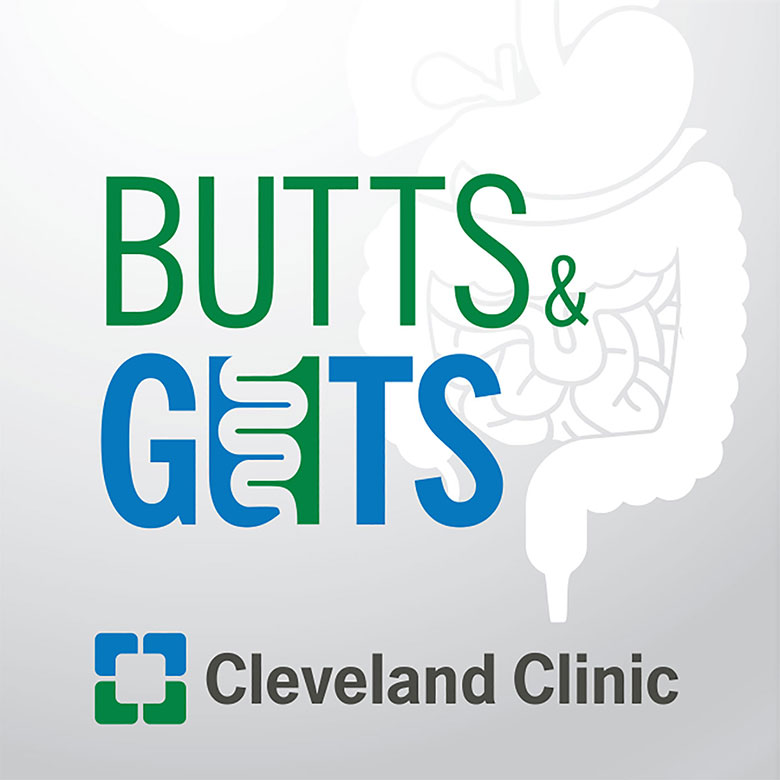 Butts & Guts Podcasts
A Cleveland Clinic podcast exploring your digestive and surgical health from end to end. You'll learn how to have the best digestive health possible from your gall bladder to your liver and more from our host, Colorectal Surgery Chairman Scott Steele, MD.
Subscribe:
Featured Episode
Obesity Management & Stigma with Dr. Scott Butsch
What is obesity and what causes it? How is obesity treated? Join Scott Butsch, MD and get the answers to these questions and more. Plus, dive into the stigma associated with obesity.
Play Now
All Butts and Guts Episodes
All Butts and Guts Episodes
July 30, 2019
Innovations in Fetal Surgery with Dr. Darrell Cass (21:18)
Learn about the growing practice of fetal surgery from Darrell Cass, MD and how he led Cleveland Clinic's first in utero fetal surgery that repaired a spina bifida birth defect in a nearly 23-week-old fetus.
Play Now
July 16, 2019
Everything You Need To Know About Abdominal Pain
Just about everybody at one point or another will experience abdominal pain. Learn about the causes and symptoms, including those that you shouldn't ignore.
Play Now
July 2, 2019
All About Laparoscopic Liver Resection
Join expert Choon Hyuck Kwon, MD, PhD as he dives into the use of laparoscopic liver resection. In what cases is a liver resection required? What types of tests are used to help determine issues impacting the liver? What is the recovery like following laparoscopic liver resection? Find the answers to these questions and more.
Play Now
June 18, 2019
Understanding Pectus Excavatum & Carinatum (21:93)
Join experts Anthony DeRoss, MD and John DiFiore, MD as they explain the difference between pectus excavatum and carinatum, symptoms, diagnosis, and when to seek treatment. Plus, understand the long-term outlook and prognosis of the condition.
Play Now