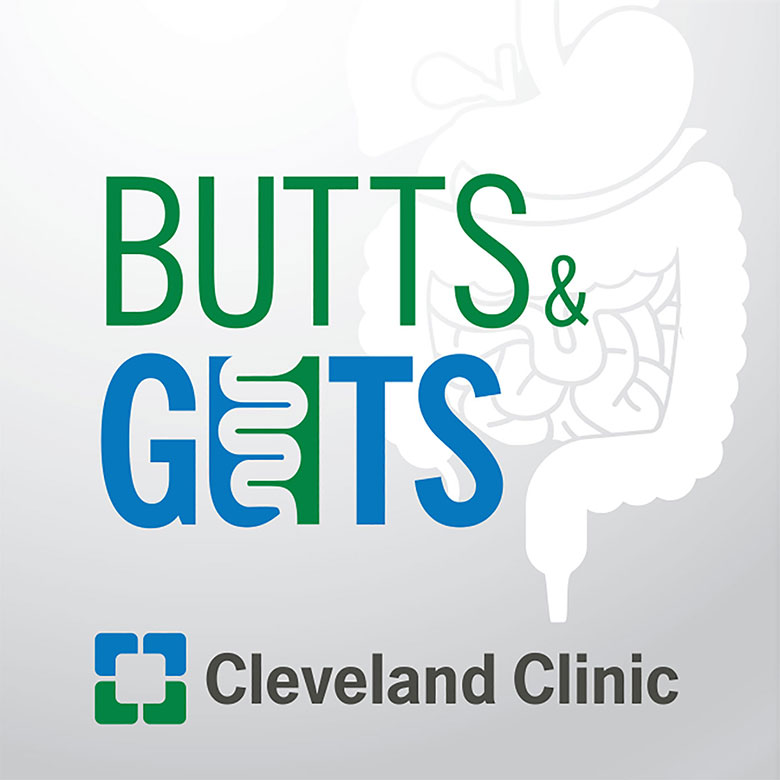 Butts & Guts
A Cleveland Clinic podcast exploring your digestive and surgical health from end to end. You'll learn how to have the best digestive health possible from your gall bladder to your liver and more from our host, Colorectal Surgery Chairman Scott Steele, MD.
Subscribe:
Featured Episode
Long-Term Side Effects of Cancer Treatment
Join radiation oncologist Sudha Amarnath, MD, as she discusses the different treatment options for cancer and specifically radiation therapy. Learn what radiation is, common side effects, and possible lasting long-term impacts.
Play Now
All Butts and Guts Episodes
All Butts and Guts Episodes
May 21, 2019
Pancreatitis Symptoms, Causes, Treatment and More (20:7)
Pancreatitis is inflammation in the pancreas. Join returning guest, Prabhleen Chahal, MD, as she describes the role of the pancreas, when to see a doctor, and possible complications relating to pancreatitis.
Play Now
May 7, 2019
Direct-to-Consumer Genetic Testing for Breast Cancer (16:73)
Join Holly Pederson, MD, as she explores the increasing popularily of home kits for genetic testing and specifically for genetic mutations associated with breast cancer. Learn how the tests are administered, plus the benefits, downsides, and accuracy.
Play Now
April 23, 2019
Ovarian Cancer: What You Need to Know with Dr. Chad Michener (20:58)
How common is ovarian cancer and how do symptoms typically present? What are the risk factors? How is ovarian cancer diagnosed and treated? Join Chad Michener, MD as he answers these questions and many more.
Play Now
April 9, 2019
Understanding the Benefits of Regenerative Medicine (11:77)
Regenerative medicine utilizes a patient own cells to restore health, without the use of drugs or surgery. Join expert Amy Lightner, MD as she explains how the process works, identifies current conditions being treated using these techniques and discusses what's on the horizon for regenerative medicine.
Play Now