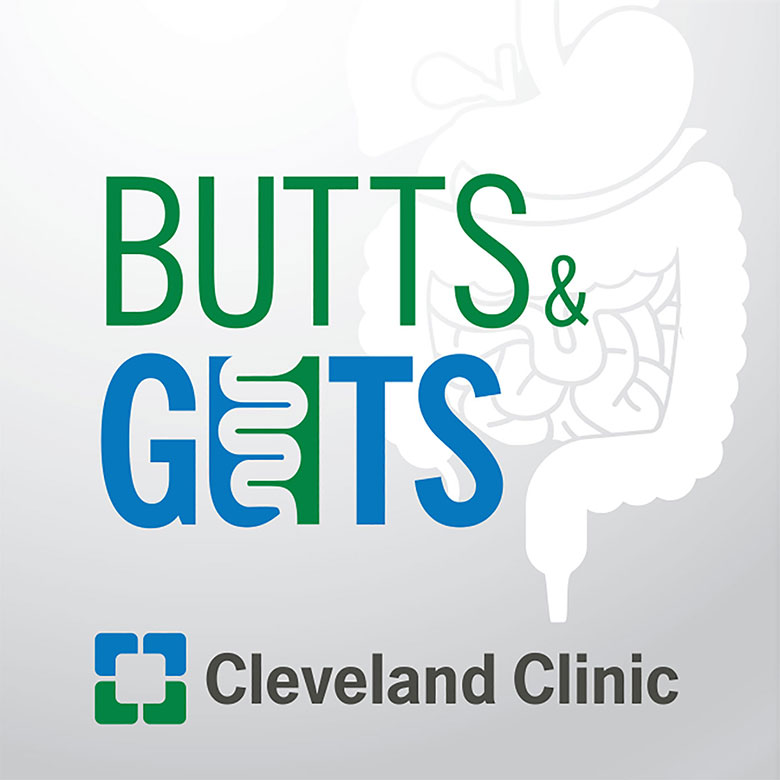 Butts & Guts
A Cleveland Clinic podcast exploring your digestive and surgical health from end to end. You'll learn how to have the best digestive health possible from your gall bladder to your liver and more from our host, Colorectal Surgery Chairman Scott Steele, MD.
Subscribe: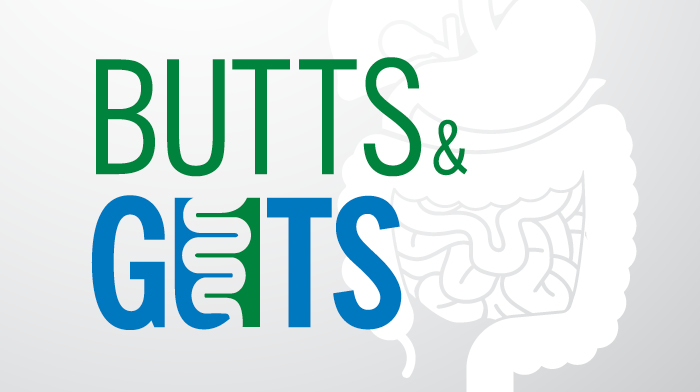 Featured Episode
Psychosocial Impact of Colorectal Cancer and Other Colon Disorders
What is the role of a clinical psychologist and the benefits of seeking care with one? Join Karen Hurley, PhD, as she discusses psychology as it relates to a diagnosis of colorectal cancer or another colon disorder. In addition to discovering warnings signs and defense mechanisms, learn the types of resources and support services offered to patients following treatment.
Play Now
All Butts and Guts Episodes
All Butts and Guts Episodes
January 29, 2019
What Is Bariatric Surgery and Is It Right For Me?
Join Philip Schauer, MD, as he discusses the benefits of bariatric surgery, common barriers and misconceptions, and the criteria for bariatric surgery candidates. Plus, learn about the types of surgical procedures used for weight loss and the support offered to bariatric surgery patients.
Play Now
January 15, 2019
IBD Patient-Centered Medical Home Delivers Integrated Multidisciplinary Care to Patients
Managing patients with inflammatory bowel disease (IBD) can be challenging due to the complex nature of the disease. Listen to learn how an integrated approach to IBD care is improving patient outcomes and transforming the future care model.
Play Now
December 28, 2018
Understanding Abdominal Wall Hernias and Options for Reconstruction
Join surgeon, Ajita Prabhu, MD, as she discusses hernia symptoms, severity, and when to seek medical attention. Plus, learn about larger and more complex hernias of the abdominal wall and how they are treated and repaired.
Play Now
December 18, 2018
Understanding the Use of Advanced Gastrointestinal Interventional Endoscopy with Dr. Prabhleen Chahal
Prabhleen Chahal, gastroenterologist and leading advanced endoscopy expert, discusses the increasing prevalence of minimally invasive procedures used to manage complex gastrointestinal, pancreatic, liver disorders and more. Listen to learn the different techniques and what they are used to treat.
Play Now