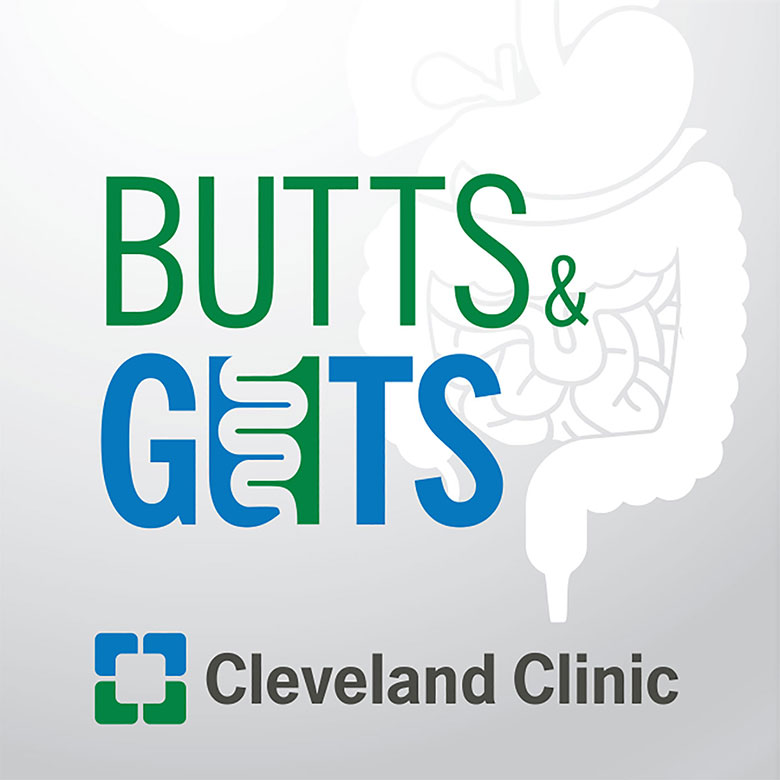 Butts & Guts
A Cleveland Clinic podcast exploring your digestive and surgical health from end to end. You'll learn how to have the best digestive health possible from your gall bladder to your liver and more from our host, Colorectal Surgery Chairman Scott Steele, MD.
Subscribe:
Featured Episode
All About Pediatric Liver Disease and Transplants
Dr. Vera Hupertz joins Butts and Guts to give listeners a tour of Cleveland Clinic's Pediatric Liver Transplant Program, providing insight into common symptoms and diseases that can lead to these transplants in children and teenagers. Dr. Hupertz also discusses the different types of liver transplants and what families can expect when meeting with the program specialists.
Play Now
All Butts and Guts Episodes
All Butts and Guts Episodes
September 15, 2020
Using Robotics in Colorectal Surgery
There are several digestive conditions where robotic surgery may be recommended and provide better outcomes and recovery times. Brad Sklow, MD joins Butts and Guts to discuss these procedures, the benefits of robotic surgery, and what's on the horizon regarding future innovations of this practice.
Play Now
September 1, 2020
Freezing Out Pain: Innovations for Pectus Excavatum Recovery
John DiFiore, MD returns to Butts and Guts to discuss cryoablation, a new, innovative technique that has improved patient recovery times and pain control after pectus excavatum surgery.
Play Now
August 18, 2020
Helping Patients Manage COVID-19-Induced Stress
The impact of stress due to the Coronavirus pandemic has been substantial, even in healthy people. For those with GI disorders, this can exacerbate already uncomfortable ailments. Stephen Lupe, PsyD, joins Butts and Guts to discuss behavioral medicine tips and treatment options for managing stress during these uncertain times.
Play Now
August 4, 2020
Innovations in Fetal Surgery Part II: Treating Lung Malformations
Returning guest Darrell Cass, MD joins Butts and Guts to give an update on Cleveland Clinic's fetal surgery program, one of the few in the United States to provide services for high-risk maternal and fetal conditions in pregnancy, labor and delivery. Learn about new, innovative methods to treat lung malformations and other fetal issues, as well as what's on the horizon in the growing practice of fetal surgery.
Play Now