Cancer Programs
Cleveland Clinic Cancer Center provides comprehensive care for patients with cancer. Learn more about our multidisciplinary cancer programs designed to streamline care and improve patient outcomes.
Departments
Specialists in the following departments work together with experts from our surgical and specialty institutes to provide care to patients with cancer.
Associated Programs & Affiliates
Our substantive partner options are designed to enhance the care you offer your patients and to achieve operational advantages through economies of scale and programming design.
Related Institutes
Cleveland Clinic Cancer Center is comprised of cancer specialists from our oncology, surgical and specialty institutes, providing comprehensive cancer care for patients.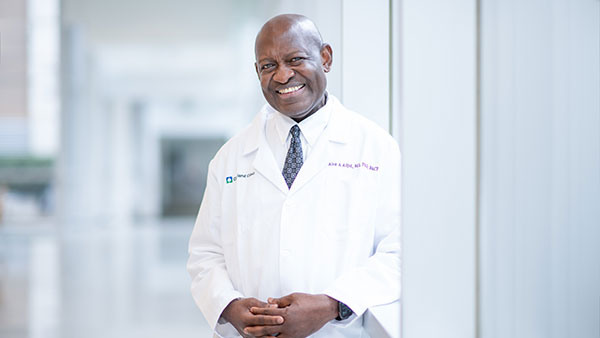 Why Choose Cleveland Clinic Cancer Center?
Cleveland Clinic Cancer Center provides complete cancer care enhanced by internationally-recognized research efforts, offering the most effective techniques to achieve long-term survival and improve patients' quality of life. As part of the NCCN and NCI-designated Case Comprehensive Cancer Center, more than 700 physicians, researchers, nurses and technicians care for thousands of patients each year, providing access to a wide range of clinical trials as well as support programs to help patients navigate the challenges associated with a cancer diagnosis. Cleveland Clinic Cancer Center unites clinicians and researchers based in Taussig Cancer Institute and in Cleveland Clinic's 25 other clinical and special expertise institutes, as well as cancer specialists at our regional hospitals, health centers and Cleveland Clinic Florida. Cleveland Clinic is recognized in the U.S. and throughout the world for its expertise and care.
Learn More