Can High-Intensity Exercise Slow Disease Progression for Alzheimer's?
Can High-Intensity Exercise Slow Disease Progression for Alzheimer's?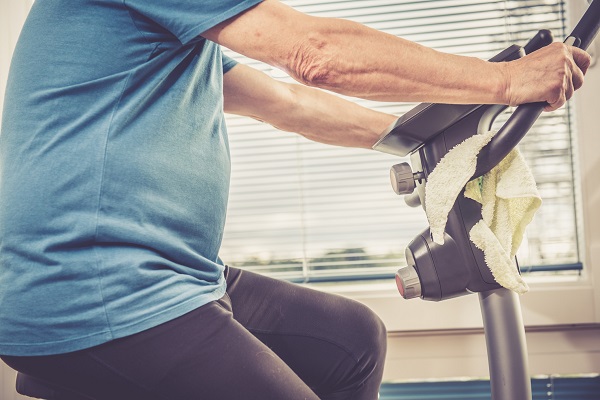 Cleveland Clinic researchers Stephen Rao, PhD, and Jay Alberts, PhD, envision a world where senior citizens lead active, vital lives. A world where relatively few receive the life-shattering diagnosis of Alzheimer's disease.
That vision could become a reality if a certain type of exercise proves to slow cognitive decline in seniors who are genetically at risk for Alzheimer's.
Drs. Rao and Alberts recently received a five-year, $6.7 million grant from the National Institutes of Health (NIH), to test if home-based, high-intensity cycling helps prevent the development of Alzheimer's in sedentary adults who carry the APOE ε4 gene variant that puts people at greater risk of developing the disease.
Dr. Rao holds The Ralph and Luci Schey Endowed Chair in Cognitive Function and serves as Director of the Schey Center for Advanced Cognitive Function at the Lou Ruvo Center for Brain Health. Dr. Alberts, of the Department of Biomedical Engineering and holder of The Edward F. and Barbara A. Bell Endowed Chair at Cleveland Clinic's Lerner Research Institute, also serves as Vice Chair of Innovation in the Neurological Institute.
They are the co-principal investigators of CYCLE-AD (Cycling to Cease or Limit the Effects of Alzheimer's Disease), a randomized controlled trial using home-based, internet-connected indoor cycles.
Aiming to Slow Alzheimer's Progression
Prior to this grant, Dr. Rao's research team conducted an 18-month observational study that found people who carry the APOE ε4 (apolipoprotein E epsilon 4) variant—the most important known genetic risk factor for late-onset Alzheimer's disease—and were moderately active experienced significantly lower declines in episodic memory and hippocampal volume compared with carriers who were sedentary. No such exercise differences were observed in non-carriers, suggesting that exercise provides a unique benefit in slowing disease progression among people at genetic risk for Alzheimer's.
"Slowing progression can make a huge difference in the quality of life of patients and their families," Dr. Rao says. Because the disease predominantly affects the elderly, he explains, "postponing symptoms for five years would cut the national burden of disease in half, and delaying onset for 10 years would nearly eliminate it."
The observational findings of Dr. Rao's team stimulated the idea of the CYCLE-AD trial.
Dr. Alberts also is leading a study to investigate the effects of a cycling program on patients with Parkinson's disease. Earlier findings from his group indicated that the intervention leads to significant motor and cognitive benefits.
"Exercise appears to have a powerful effect on cognition," Dr. Alberts says. "Our challenges are to find out how much activity makes a difference for altering the progression of Alzheimer's disease and to devise a widely available program that's interesting enough for people to consistently engage in during their senior years."
Study Overview
The CYCLE-AD study will randomize 150 participants to either the cycling program or unmonitored usual activity. Subjects in the exercise arm will undergo high-intensity interval training (60-90% of heart rate reserve) three times a week (minimum 90 minutes/week) for 18 months using the Peloton® home cycling system. They will be monitored for exercise adherence and encouraged to exercise through motivational interviewing, an established and validated method for increasing participation in healthy behaviors.
Subjects will be blindly assessed at baseline and 18 months with comprehensive cognitive testing and brain structural and functional MRI. Of particular interest is the hippocampus, a brain region critical to healthy episodic memory function and one of the first regions to show changes associated with Alzheimer's disease. Cognitive and imaging measures, along with measures of physical fitness, will be assessed at study entry and 18 months.
Advantages of the Study
Dr. Alberts says that the team chose the Peloton® system because it offers several motivational features compared to conventional exercise bikes, including background music, group classes with interactive capabilities and the ability to track performance gains. The system also measures program compliance and exercise parameter data (mean resistance, cadence, heart rate and total output), which can be collected and tracked remotely by the investigators.
CYCLE-AD is further distinguished by two other aspects of its study design:
Potential advantages of high-intensity interval training. Frequent modulation of exercise intensity is believed to combat boredom and increase exercise efficiency. Some evidence suggests it also leads to better cognitive improvement compared with a continuous exercise level.


Scalability to a large population. The program will be applicable to any indoor cycle, as cycling courses can be streamed online. "Once we know the appropriate level of exercise to make a difference, a similar home exercise program can be rapidly recommended to a large population," Dr. Alberts notes. "A low-cost, effective intervention that does not involve pharmaceuticals would be most welcome to stave off Alzheimer's disease in high-risk individuals."
Dr. Rao adds, "This is also an ideal study for the COVID-19 era, as the intervention and monitoring can be done from home." This project will leverage the Neurological Institute's patient-focused and technology-focused research teams' combined strengths to address the clinical goal of slowing or delaying the onset of cognitive decline and disease-related changes in the brain, he says.
Meijer $2M Gift Provides Care for Schoolchildren
Meijer $2M Gift Provides Care for Schoolchildren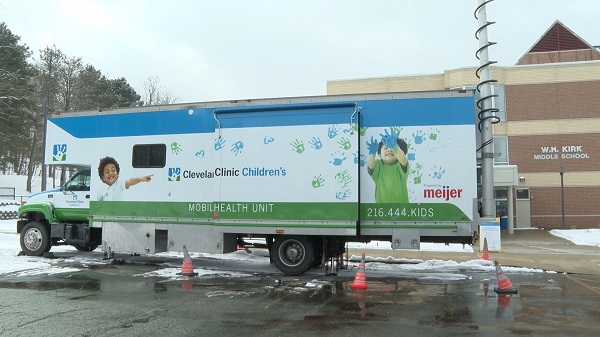 As in many urban school districts, children in Cleveland public schools are disproportionately affected by poverty and lack of access to quality primary healthcare. When the COVID-19 pandemic worsened and students moved to virtual learning, the need for access to consistent healthcare for children increased.
Meijer, a family-owned supercenter with stores in Michigan, Ohio, Indiana, Illinois, Kentucky and Wisconsin, recently donated $2 million to Cleveland Clinic Children's school-based healthcare program, which provides medical care to children while they are at school.
"We know education is a social determinant of health and can have a lifelong impact on a person's health and well-being," says Roopa Thakur, MD, FAAP, pediatrician and medical director of the school-based healthcare program. "Missing school due to health concerns, or not accessing care because you don't want to miss school, can disrupt a child's long-term health and development. Our program aims to help combat this by offering pediatric healthcare services while also ensuring kids stay in school and parents don't miss work for an office visit."
A Pediatric Office on Wheels
The funds from Meijer will be used to purchase a second mobile unit that will visit school districts in Northeast Ohio regularly throughout the school year. "This generous donation will help us serve our current patients and broaden our reach to others in need. The impact of this support is really immeasurable," says Dr. Thakur.
The mobile units, which act as full-service pediatric offices, provide health and wellness services to students from kindergarten through 12th grade including: complete physical examinations, diagnosis and treatment of acute and chronic illness; immunizations; first aid and more. Children have access to services regardless of their health insurance status.
Even when school is conducted virtually, the mobile unit is on-site ensuring the ability to provide seamless and consistent care. To meet the need for remote care during the pandemic, the school-based healthcare program expanded its telemedicine services to address new concerns and follow-up care for chronic conditions, when appropriate. Additionally, caregivers at Cleveland Clinic Children's continue to provide educational talks on adolescent health, hygiene, dental health and other topics throughout the school year. The medical clinic at Lakewood High School also continues to serve students, school staff and the community with medical and mental health services.
Building a Partnership
Meijer has generously supported several Cleveland Clinic programs. The relationship began in 2018 when Meijer hosted a holiday party for Cleveland Clinic Children's with donated toys and snacks for hospitalized patients and their families. In 2020, Meijer donated thousands of dollars in gift cards to help with Cleveland Clinic's COVID-19 response.
"Meijer cares deeply about the communities we serve, especially the health and well-being of the people who live in them," says Rick Keyes, President & CEO of Meijer. "We're pleased to continue our partnership with Cleveland Clinic to not only expand convenient access to healthcare services for children, but to also meet them where they are – at school."
How You Can Help
Additional philanthropic support will provide the school-based healthcare program with resources to help even more children. Make a gift here.
Morgenthaler Foundation Funds Prestigious Award for Healthcare Innovation
Morgenthaler Foundation Funds Prestigious Award for Healthcare Innovation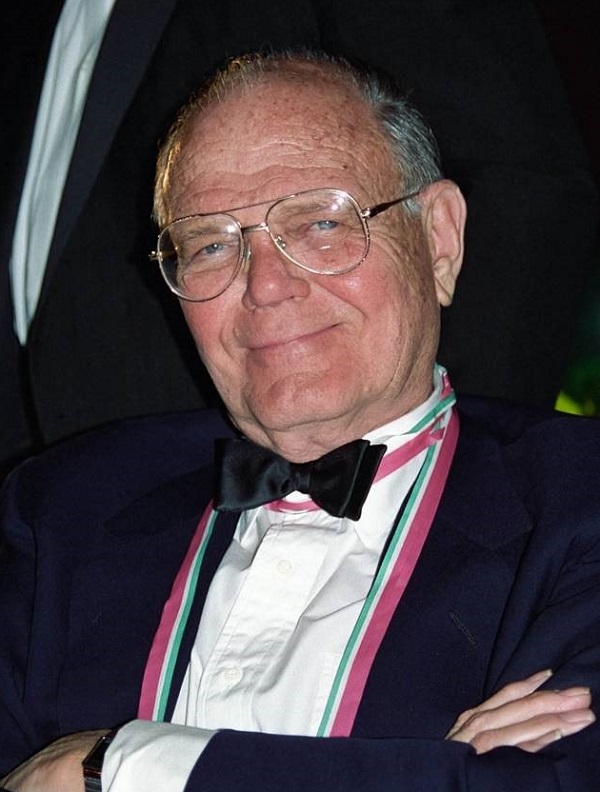 A venture capital "founding father," David T. Morgenthaler built a powerful legacy turning ideas into solutions for the betterment of society. Through honesty, integrity, pragmatism, and steadfast devotion to education, innovation, entrepreneurship and the arts, Mr. Morgenthaler created and contributed to companies of value for true impact in healthcare and beyond.
To honor the life and vision of Mr. Morgenthaler, who died in June 2016 at age 96, the Morgenthaler Foundation has created the David T. Morgenthaler Catalyst Award (MCA) at Cleveland Clinic with a $1.75 million gift.
The David T. Morgenthaler Catalyst Award
The prestigious award will allocate crucial seed funding to launch promising medical technologies, explore novel research ideas, and design life-changing healthcare solutions. Targeting high-risk projects with extraordinary potential, the MCA is intended to move life science, medical device and digital health innovations from bench to bedside. The award will catalyze up to three innovative projects a year, with applications reviewed on a revolving cycle. Projects internal to Cleveland Clinic and as part of spin-off companies related to Cleveland Clinic intellectual property are eligible for consideration.
Mr. Morgenthaler served as a Trustee of Cleveland Clinic for more than 25 years and also headed its finance committee, helping to oversee the health system's growth from a regional healthcare provider to a global leader in healthcare services. In 1998, he and his wife, Lindsay, established an Endowed Fellowship Fund in the Lerner Research Institute with the hopes of recruiting the brightest minds. As a result of their philanthropy, three promising young researchers are now staff PhDs and becoming leaders in their respective fields. Recently, the funds were redirected to have greater impact through the creation of the annual Morgenthaler Symposium, which will increase the skill of scientists from around the world while enhancing recruitment efforts.
Continued Support Furthers a Legacy
Cleveland Clinic former CEO and President Toby Cosgrove, MD, was a close friend of Mr. Morgenthaler and his family, and was instrumental in the conception of the MCA. At a memorial service in 2016, Dr. Cosgrove noted that Mr. Morgenthaler was one of the first to pledge a major gift to the Health Education Campus that Cleveland Clinic built in partnership with Case Western Reserve University. Dr. Cosgrove also credits Mr. Morgenthaler with playing a key advisory role in establishing Cleveland Clinic Innovations, the development and commercialization arm of Cleveland Clinic.
"We are overwhelmed with the Morgenthaler family's generosity and commitment to research, education and innovation through this gift in David's name," says Serpil Erzurum, MD, Chief Research and Academic Officer at Cleveland Clinic and holder of the Alfred Lerner Memorial Chair in Innovative Biomedical Research. "We will handle and deploy the Morgenthaler Catalyst Award with care and pride to ensure it brings about game-changing solutions for our patients and patients everywhere."
Gifts of All Sizes Helping Fund Florida's COVID-19 Research
Gifts of All Sizes Helping Fund Florida's COVID-19 Research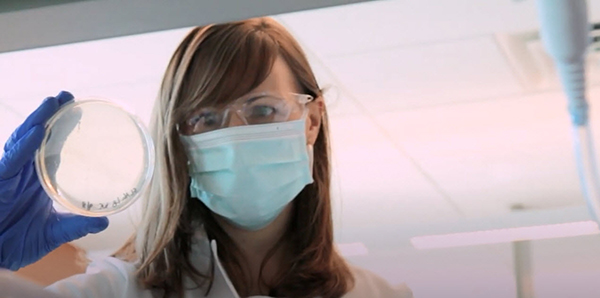 It is no surprise that the virus that causes COVID-19 knows how to manipulate the human immune response.
Researchers at the Florida Research and Innovation Center (FRIC) have discovered an enzymatic mechanism used by the coronavirus to inactivate the immune system. These discoveries may guide the development of new antivirals and vaccines to combat COVID-19.
A Florida hub for transformative research, the FRIC is advancing research focused on health areas of both global and local importance, such as COVID-19 and other infectious diseases, chronic inflammatory and autoimmune diseases, and cancer.
Opened in July 2020 under the leadership of Scientific Director Michaela Gack, PhD, the 107,000-square-foot facility features biosafety level 3 facilities, designed for the safe handling of infectious agents, and modern laboratory space to house at least 100 full-time researchers and support staff. With the support of grant funding and philanthropy, there is room to grow and expand research programs.
"Philanthropic funding is the catalyst for completely new research avenues," Dr. Gack says. "Such funding is especially important for conducting so-called "high risk--high gain" research, the type of research that is needed to revolutionize our way of fighting infectious diseases such as the COVID-19 pandemic."
Foiling a Trickster
The research team at the FRIC is using cell-based approaches, preclinical models and next-level technologies to identify cellular and viral factors in COVID-19 development. To date, several of their studies have been published and accepted in medical journals.
A recent COVID-19 study by Dr. Gack and lead author GuanQun (Leo) Liu, PhD, was recently "accepted in principle" in Nature Microbiology. They discovered answers to the vital question: How do some pathogens trick the host immune system?
SARS-CoV-2, the virus that causes the COVID-19 disease, has been successful in infecting humans partly due to its exceptional ability to evade the human innate immune response, our first line of defense against viruses. Although the immune system can recognize certain viral components, most viruses have evolved strategies to counteract such events, and thereby are able to effectively replicate themselves within human cells.
In this study, researchers identified what they refer to as a gadget, actually an enzyme, used by the virus to disarm the human innate immune response. The papain-like protease, also known as PLpro, is involved in many aspects of the viral life cycle. It possesses a unique enzymatic activity that can specifically remove a type of modification on host proteins, called ISGylation. Like a tagging system, this modification is critical for the function of some human proteins.
The research team studied a key sensor protein of human cells known to recognize coronaviruses. Notably, the team found that this sensor protein called MDA5 is tagged by ISGylation to become operational. The researchers also discovered that by removing this ISGylation tag on MDA5, the SARS-CoV-2 PLpro can keep MDA5 inactive, thereby avoiding the detection of virus by the human immune system.
Dr. Liu acknowledges that basic research couldn't thrive without philanthropy, which connects researchers to the real needs of the community.
"Philanthropic support becomes an integral part of my research as it creates opportunities for me to explore more scientific unknowns, particularly those in their prototypes," he says. "The tremendous global impact of the COVID-19 pandemic has reshaped people's view on basic research which is being conducted by researchers like myself, whose accumulative endeavors over the years made the mRNA vaccine possible. I'm fueled with passion when I realize the work I'm doing may benefit the community and help people in need one day."
Gifts of All Sizes Matter
Your gift supports our continuous pursuit of excellence in research and innovation to bring life-saving and life-changing care to patients across the Florida region. Please make a gift today.