Martin Health Lung Cancer Center of Excellence Receives Inaugural Gift
Martin Health Lung Cancer Center of Excellence Receives Inaugural Gift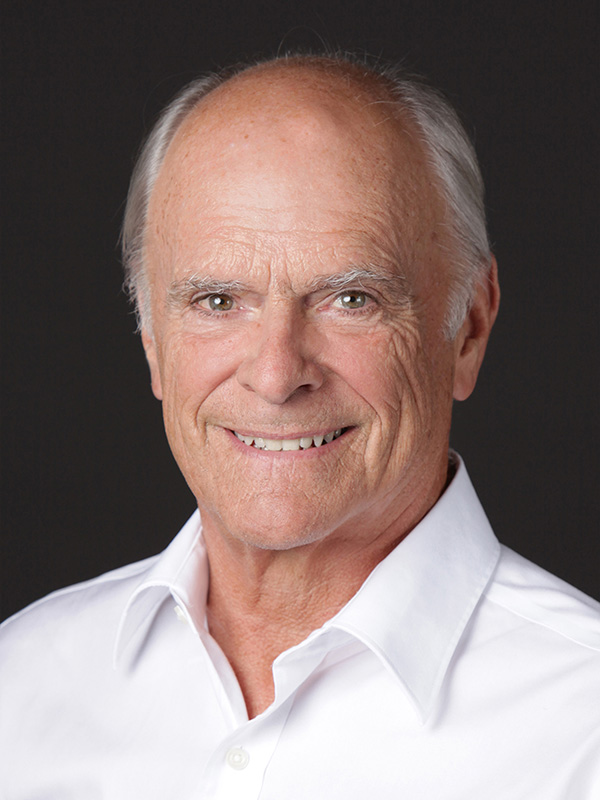 Cleveland Clinic Martin Health Lung Cancer Center of Excellence got a recent boost with a pledged gift from Marshall Field V, the fifth generation of the Chicago family who made their mark in a chain of eponymous department stores, media holdings, and other business ventures.
Field pledged $100,000 over two years to support the new Lung Cancer Center of Excellence. It is the first gift for this important initiative, which will support patient programs and clinical trials.
"People with cancer need access to the latest treatments and research, and that's why I'm proud to support Cleveland Clinic's important work," says Field, whose beloved wife of 47 years, Jamee Jacobs Field, died of cancer in 2020.
The deadliest cancer
The Lung Cancer Center of Excellence at Cleveland Clinic Martin Health is comprised of a team of researchers and clinicians who have made it their mission to prevent, treat, and one day cure the deadliest cancer. Lung cancer is responsible for almost a quarter of all cancer deaths.
"I am very grateful to Mr. Field for supporting our research efforts and ability to better care for patients with cancer," says Houssein Abdul Sater, MD, Regional Research Director of the Cleveland Clinic Florida Cancer Institute and team leader of the Lung Cancer Center of Excellence.
As an immunotherapy clinical trialist, Dr. Sater is focused on investigating cancer immunotherapies for early stage disease, including non-small cell lung cancer (NSCLC), the most common type of lung cancer.
"There is a strong need for early and effective treatments close to home," notes Dr. Sater. "Through our cancer program, we have an opportunity to significantly change lung cancer outcomes in our community and beyond by offering access to advanced targeted therapies and immunotherapy clinical trials."
A family legacy
Field is the former chairman of The Field Corporation/Field Enterprises and previously served as publisher of The Chicago Sun-Times and The Chicago Daily News before they were sold in the early 1980s. Today he invests in small companies as president of The Old Mountain Company, Inc., raises money for charities, and is active in several conservation organizations.
The 82-year-old Jupiter Island resident is an avid fisherman and has a passion for preserving places of nature. He is immediate past chairman of the Everglades Foundation and serves as a Director Emeritus for the World Wildlife Fund (WWF). He is also a member of the Board of Directors of the Field Foundation of Illinois, the Atlantic Salmon Federation, and on the Board of Trustees of the Field Museum in Chicago. All have benefited from his business acumen and skill as a fundraiser.
"Philanthropy is a calling in my family, passed down through generations, and it's a legacy I've shared with my children," says the father of four.
One of the family's most notable philanthropic endeavors was converting the Jamee and Marshall Field Foundation to a donor advised endowment fund at the Chicago Community Trust in 2010. It jump started a five-year fundraising effort led by Field that raised over $500 million for the Trust.
Treasure Coast ties
While the Field family has deep roots in Chicago, they also have strong ties to Florida's Treasure Coast. Field started visiting Jupiter Island in 1957 as a teenager. Shortly after marrying his wife Jamee in 1972, they became part-time residents, often dividing their time between Illinois and Florida.
Eventually the couple made Florida their permanent home. It was then that they again demonstrated the Field family tradition of giving back to their community. In 2013, they established the Jamee and Marshall Field Family Fund through the Hobe Sound Community Chest, supporting various health and social service programs throughout the region.
As one who appreciates the quality of care provided at Cleveland Clinic Martin Health, Field has pledged his support with the hope of having long-lasting impacts, both local and global.
How you can help
Funds raised for the Cleveland Clinic Martin Health Lung Cancer Center of Excellence will broaden access and support for patients when they need it most and help accelerate critical studies aimed at improving lung cancer outcomes. Please make a gift today.
Research to Examine Possible Link Between Lymphatic System and Autism
Research to Examine Possible Link Between Lymphatic System and Autism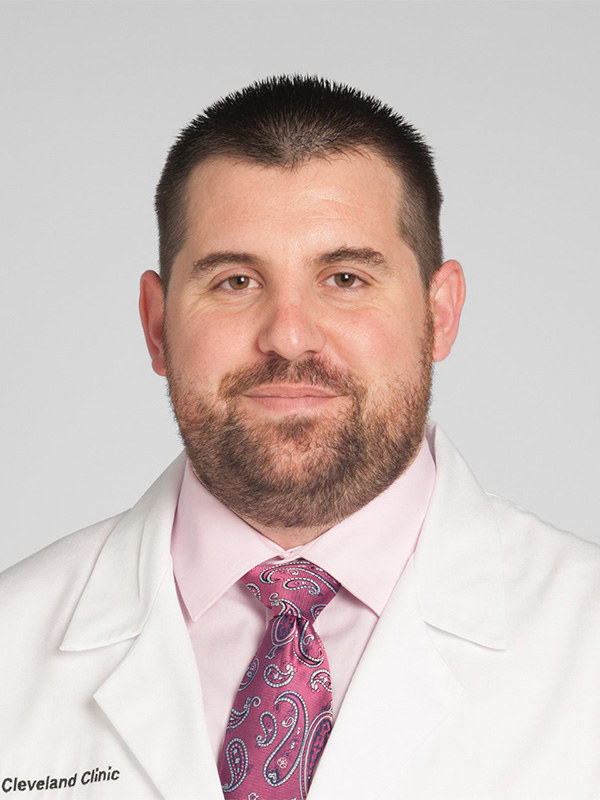 A new tactic in autism research may provide insights to social behavior.
"I think the one commonality that all patients with autism have with other human beings is in relation to social behavior," says Antoine Louveau, PhD, a researcher at Cleveland Clinic Lerner Research Institute.
Dr. Louveau is hopeful that by targeting the lymphatic system, dysfunctional neurons and social behavior in patients with autism spectrum disorders will improve.
"When you compare the development of the lymphatic system, you'll see it parallels a lot of the major milestones of brain maturation that are known to be dysfunctional in autism and in most neurodevelopmental disorders," says Dr. Louveau. "There may be something going on between the meningeal lymphatic and those developmental milestones in the brain that would connect to those neurodevelopmental disorders, including autism."
Connecting the Dots
Autism, now called autism spectrum disorder (ASD), is a neurodevelopmental disorder typically diagnosed during childhood. People with ASD may behave, interact and learn in ways that are different from other people. They may have trouble with social interactions and with interpreting and using nonverbal and verbal communication.
Thelymphatic system is part of the immune system and works to protect the body from illness-causing invaders, maintain body fluid levels, absorb digestive tract fats and remove cellular waste.
Autism isn't the first neurological disorder to be targeted lymphatically. In fact, Dr. Louveau says it's one of the few diseases that hasn't yet had much lymphatic research.
"Some of my earlier work focused on aging and Alzheimer's disease and the strong role the lymphatic systems tends to play," says Dr. Louveau. "Other studies have examined the role of the lymphatic system in MS and brain tumors."
A Lasting Impact
Dr. Louveau's research recently received a two-year $400,000 grant from the Eagles Autism Foundation, the philanthropic arm of the NFL's Philadelphia Eagles.
"With this first study, we're going to be establishing the connection between the lymphatic system, social behavior and brain function in the context of autism in general, so that we can really start deciphering who talks to who," Dr. Louveau says.
Once Dr. Louveau and his team better understand the relationship between the lymphatic system and social behavior, they plan to look at the molecular relationship between the lymphatic system and the cells of the brain.
Dr. Louveau is grateful for the funding from the Eagles Autism Foundation and hopes to collect enough data to apply for other, larger NIH grants. "As a smaller lab, we rely on grants like this to establish preliminary studies," he says, predicting many years of research ahead.
"Hopefully we're on a good track to really establish a research program on the role of lymphatics in autism," Dr. Louveau says. "If we do things right, we could be studying it for the next 20 years."
How You Can Help
Dr. Louveau and other researchers at Cleveland Clinic count on donors like you to support scientific discoveries in pursuit of innovative treatments and cures. Gifts of every amount help impact patient care around the world. Please make a gift today.