Could Rural Life Impact Alzheimer's Disease Risk?
Could Rural Life Impact Alzheimer's Disease Risk?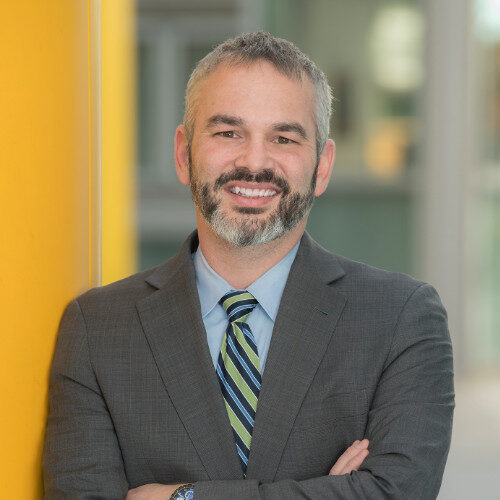 There is emerging evidence that older adults in rural communities may have an increased risk for Alzheimer's disease—yet rural communities have been underrepresented in Alzheimer's research. Two years ago, Justin B. Miller, PhD, and his team at the Lou Ruvo Center for Brain Health in Las Vegas, Nevada, began to study cognitive aging and Alzheimer's biomarkers among rural-dwelling adults.
"There is growing interest in understanding the influence of geography and community on aging outcomes. I believe firmly that where you live matters," says Dr. Miller, Director of the Nevada Exploratory Alzheimer's Disease Research Center at Lou Ruvo in Las Vegas.
Few Studies of Rural Communities
Grant support in late 2020 created the Exploratory Alzheimer's Disease Research Center and began Dr. Miller's study of people 50 years and older. The first patient was seen in February 2021. The study now engages with three partner rural communities and includes more than 100 participants. The study metrics are ahead of schedule, he says.
"As far as I'm aware, we are one of the only studies in the country that is proactively following older adults aging in a rural or nonmetropolitan community who are comprehensively characterized both clinically and biologically using blood-based biomarkers and structural imaging," Dr. Miller says.
Seeking Another Piece of the Alzheimer's Puzzle
More than 6 million Americans live with Alzheimer's disease today. Estimates are that in the next two decades Alzheimer's disease, Parkinson's and Lou Gehrig's will kill more people than breast, lung, kidney and colon cancers combined. Dr. Miller's work is part of Cleveland Clinic's integration of clinical care, biomedical expertise and data analysis to find ways to prevent disease before it becomes acute.
Dr. Miller's team recently received additional grant support that will increase access by 30%, allowing more people in the study. The team is also expanding educational and outreach efforts in rural communities.
"Building relationships like this with an underserved population or a medically vulnerable population takes time, and when we set out to fund our grant and develop our methods, community engagement, outreach and education were major elements of our budget because we know how critically important they are," Dr. Miller says. "We work very hard to make research a mutually beneficial enterprise for the people that partner with us."
Exploring Differences in Urban and Rural Lifestyles
It is too early in the multiyear study to draw data-based conclusions, but Dr. Miller says that so far, he sees that some rural residents may be more resistant to the risk factors for Alzheimer's.
"For some people, there is actually a resilience factor that comes along with living in a rural community, as a function of things like less congestion, lower air pollution, lower noise pollution, stronger community ties and increased opportunities for physical recreation," Dr. Miller says.
"What we're seeing in the very preliminary data is that—compared to an urban cohort—the people who live in a rural community actually have a slight memory advantage even after you account for things like differences in age, education and clinical status."
Learn more about Dr. Miller's work at the Nevada Exploratory Alzheimer's Disease Research Center at Lou Ruvo in Las Vegas here.
Getting to Know You: Building Trust to Increase Diversity in Research
Getting to Know You: Building Trust to Increase Diversity in Research
The work to build stronger relationships with communities of color literally started from the ground up: the first thing Nora Brown and her team did was join a volunteer event to clean an empty lot in the Fairfax neighborhood next to Cleveland Clinic's main campus.
"It was a lot of cleaning. You wouldn't believe the size of some of the weeds! But we just started meeting people and asking questions and learning about people in the community," says Brown, MSN, CNS, a research administrator for the Lerner Research Institute's Center for Clinical Research.
Brown was a nurse at Cleveland Clinic for 25 years before taking her current role. She and her team help principal investigators who need support with their research studies and help research teams at smaller Cleveland Clinic sections with community outreach.
Brown, along with Program Managers Aaron Foutz and Amanda Messer, and Patient Recruitment Specialist Kassandra Spates-Harden, began the outreach work with the lot cleanup in early 2022 and conducted three other relationship-building events that year. They are scheduled to hold 16 in 2023, energized by a Caregiver Catalyst Grant that is boosting their advertising and their ability to add other staff at the community events.
Foutz says, "We are leveraging the existing Cleveland Clinic infrastructure that has been fostered over many years. What is tying it all together is that our team is authentic in our message to the community because we are down to earth in what we do. Trust is built through consistent presence over time."
Increasing Diversity in Clinical Trials
People from minority populations account for only 5% of research participants in clinical trials nationally. Increasing diversity in clinical trials is crucial for ensuring that medical treatments are safe and effective for all populations.
"Our team believes that diversity in research is inclusion in care. We actively demonstrate this mission with diverse study staff, attending community outreach events and speaking to local leaders," Brown says. "Community members at those events have told us that if they knew about the studies, they would participate."
Cleveland Clinic is surrounded by diverse communities that experience health inequities despite being next to a world leading healthcare system.
Spates-Harden says, "People want to talk to someone who looks like them. It helps that we come to their community, and they can see that we are employees of Cleveland Clinic and it's not just the cold, white walls of the buildings. We do a lot of one-on-one communicating."
To engage with underrepresented communities, Brown's team:
partners with existing community organizations, such as churches

eliminates barriers to participation, such as taking trial samples in the participant's home rather than requiring them to come to Cleveland Clinic's main campus

increases recruitment strategies, such as advertising on public transportation

trains other Cleveland Clinic healthcare professionals on diversity issues
Brown says, "Our coordinators spend extra time and effort to get persons of color to participate. Typically, we talk to many people to receive consent from just one or two participants. The impact of our work is going to be slow. But the trust is building, and we are being asked to come back and plan more events."
Learn more about participating in Cleveland Clinic clinical trials here.