Solving Problems, One Great Idea at a Time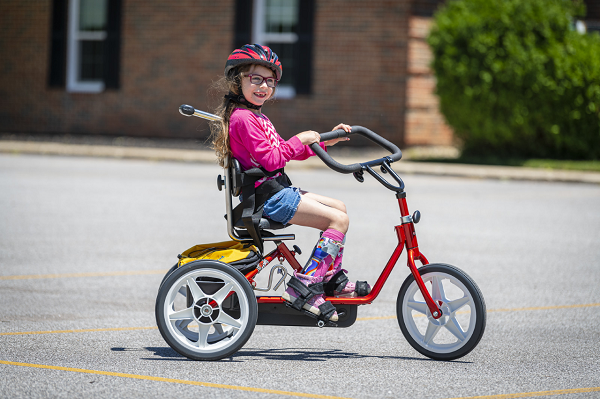 Cleveland Clinic caregivers are on the front lines of providing world-class healthcare. So it only makes sense that they have great ideas about improving the patient experience, discovering game-changing medical breakthroughs and exploring unique ways to expand healthcare services in our communities.
But one thing is needed to help bring their ideas to life: funding.
Cleveland Clinic's Philanthropy Institute responded to this challenge, and in 2018 launched the Catalyst Grants program to help implement the best and brightest ideas from caregivers. Gifts to our Catalyst Grants program are combined to help fund innovative projects from Cleveland Clinic caregivers that benefit our patients and local communities.
Twice a year, caregivers from all across Cleveland Clinic are invited to apply for a Catalyst Grant in any amount up to $100,000. Through a competitive process, these one-time grants are awarded to the project proposals that show the most promise for making an impact within one year. Caregivers must report on their progress and return any unused funds.
The results have been groundbreaking.
Since 2018, the Catalyst Grants program has awarded $8.1M to 178 projects from caregivers in Cleveland Clinic locations all across the nation. Here are a few examples of the innovative, problem-solving ideas coming to fruition because of funding through the Catalyst Grant program:
Nathan Ogonek, PT, DPT, a physical therapist at Cleveland Clinic Children's, developed the Chance to Tryke program, which provides adaptive tricycles for children with special needs to use at home – which, depending on adaptations that are needed, may cost nearly $2,000.
Ian Houlihan, PHD, a Postdoctoral Fellow in Lerner Research Institute, is investigating a novel nanotechnology-based treatment for kidney stones that would reduce the risk of injury to the tissue when fragmenting the stone's surface.
Ghaith Habboub, MD, from Cleveland Clinic Fairview Hospital is using machine learning to better identify sepsis before the onset of severe complications, giving clinicians actionable and timely information for intervention – a project also featured as one of Cleveland Clinic's Top 10 Innovations.
Lorraine Rhoden, an administrator in the Center for Behavioral Health at Cleveland Clinic Indian River Hospital, created the Discharge with Dignity program, which provides clothing and hygiene items to indigent patients upon discharge.
Catalyst Grants provide vital seed funding to try new ideas and prove new concepts and approaches. The number of grants awarded is limited only by the philanthropic support we receive from generous donors across the country.
Together, we can harness the power of philanthropy to spark the vision of our caregivers and help them take the bold steps forward that make a difference for our patients and their families. Remember, 100% of your gift to our Catalyst Grants directly supports projects that put patients first. Please make a gift today.