Initiative Sets Its Sights on AMD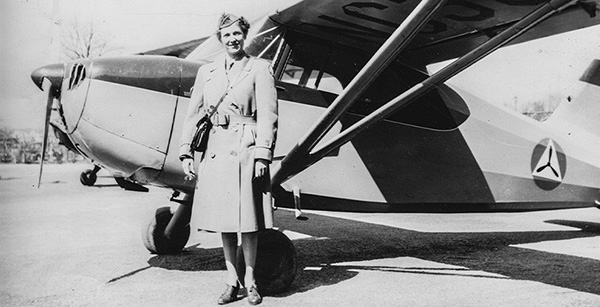 One in four people over the age of 70 will develop age-related macular degeneration (AMD) that will threaten their central vision. AMD is the leading cause of permanent blindness worldwide.
At Cleveland Clinic, the new Louise Timken Initiative for Age-Related Macular Degeneration Research will set out to change that. It has been established with a $10 million gift from the Timken Foundation of Canton, Ohio.
The initiative promises to build upon the Cole Eye Institute's existing strengths and recruit the brightest AMD researchers in the field. A key focus will be discovering biomarkers that will lead to significant changes in treatment for patients. In addition to aligning its efforts with the Lerner Research Institute and the new Cleveland Innovation District, the initiative plans to leverage synergies across Cleveland Clinic's global health system to offer the most innovative AMD care in the world.
"Our goal is twofold," says Cole Eye Institute Chair Daniel F. Martin, MD, the Barbara and A. Malachi Mixon III Institute Chair of Ophthalmology. "First, we aim to identify new therapeutic targets and to develop drugs for those targets in an effort to improve outcomes in those who develop AMD. Second, we hope to significantly advance our understanding of the mechanisms that cause the disease so that we might prevent it altogether. We are deeply grateful to the Timken Foundation for providing a catalyst for new research that we are confident will lead to important progress in the fight against this disease."
The new initiative is named in honor of Louise Timken (1910-1998), a high-flying pioneer who served in the Civil Air Patrol during World War II. She later became the first woman to pilot her own private jet. She kept flying into her 80s, until AMD grounded her. Her joy of flying was shared by her husband, the late H.H. Timken Jr., former Chairman of the Timken Company.
The Timken Foundation has a track record of generous support for Cole Eye Institute. Previous gifts provided funding for the expansion of the institute as well as for the creation of the Louise Timken Microsurgical Education Lab and the Louise Timken Ophthalmic Education Center.