Our Story
For more than 100 years, Cleveland Clinic has been a leading healthcare innovator. Our discoveries have shaped healthcare and saved millions of lives throughout the world. Cleveland Clinic's Philanthropy Institute supports this mission of caring for life, researching for health and educating those who serve. With the faithful support of generous donors we can continue to make an impact and carry on this tradition of excellence.
Our Impact
Our centennial campaign, The Power of Every One, raised more than $2.6 billion in 10 years. Gifts of every size support breakthrough research, advance medical education and innovate patient care worldwide.
800,000+ gifts made to the campaign.
375,000+ donations made to the campaign.
79 countries represented by campaign donors.
Our Giving Priorities
Gifts of all sizes are critically important for advancing our highest priorities, which include groundbreaking neurological research, the new Cleveland Innovation District, community and workforce development, and serving more patients around the world. Your support is vital to meeting these goals.
Our Leadership
It takes an experienced, dedicated team to harness the power of philanthropy to drive meaningful change. We draw on a deep commitment to patient care and community benefit in our mission to build a healthier future for millions of people.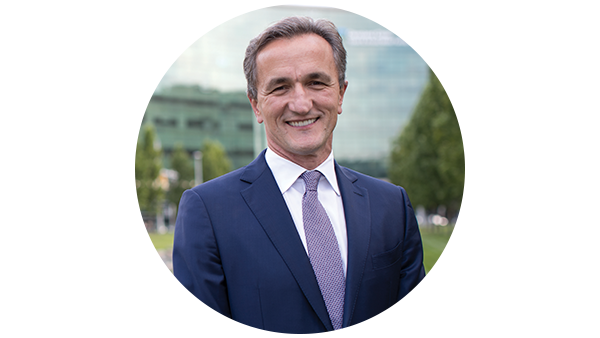 "Our vision for Cleveland Clinic is simple:
To be the best place in the world for healthcare delivery.
The best place to be a patient.
The best place to be a caregiver.
And the most deserving place for your philanthropy."
– Tom Mihaljevic, MD, Cleveland Clinic CEO, President and Morton L. Mandel CEO Chair