A Grateful and Hopeful Patient Champions Women's Heart Health
A Grateful and Hopeful Patient Champions Women's Heart Health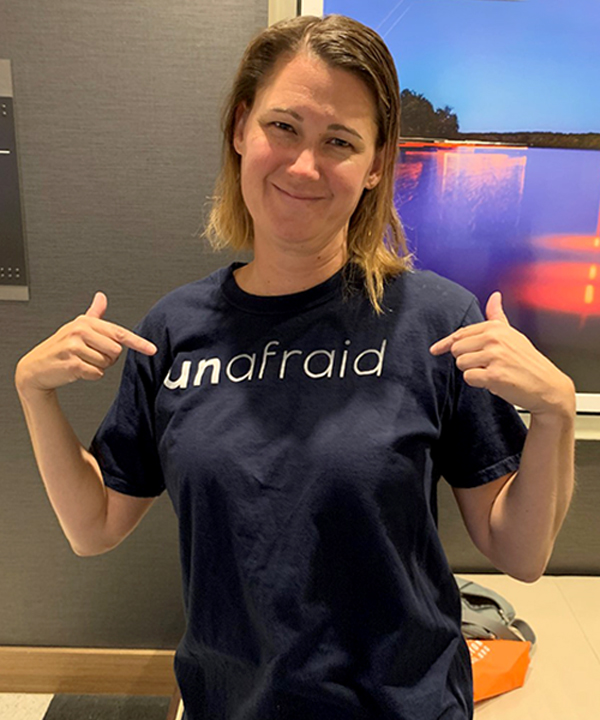 Laura Lauer's path to supporting cardiovascular health for women began with ringing in her ears. In 2019, tinnitus compelled the 38-year-old St. Louis mom to get examined by an ear specialist. "I had an MRI of my brain to rule out a tumor," she said.
But the scan revealed something else. Laura had had a stroke, completely unrelated to the tinnitus. She had no particular risk factors for stroke and, other than having a headache earlier in the week, she felt great. But then she suffered another stroke. And that one affected her memory and cognition. "I couldn't make a decision to save my life," Laura remembered. "Ordering lunch would give me a panic attack. And I had trouble remembering how to do simple things, like packing my daughter's backpack."
The Journey Through Diagnosis, Prognosis and Treatment
Testing revealed a hole in her heart. Laura learned that every baby is born with a small opening in the heart that usually closes soon after birth. A small hole that doesn't close properly may not ever need treatment. A larger hole, though, can allow blood to leak into the wrong chambers of the heart and bring complications. The hole in Laura's heart was causing blood clots to travel to her brain.
Unsatisfied with choices provided by her medical team in St. Louis, Laura scheduled a consultation at Cleveland Clinic. She met with Amar Krishnaswamy, MD, who is Section Head of Invasive & Interventional Cardiology in the Robert and Suzanne Tomsich Department of Cardiovascular Medicine, Sydell and Arnold Miller Family Heart, Vascular & Thoracic Institute.
"He told me, 'I can fix this for you,'" she said. "He was confident, knew what to do and was guiding me through this. It made me feel so good."
Dr. Krishnaswamy performed surgery in August, plugging the hole in Laura's heart. "Since then, I've had no issues," Laura reported, adding that she underwent a year of brain therapy in St. Louis.
A Heart-Warming Outcome for Laura – and Her Mom
At Laura's six-month checkup, Dr. Krishnaswamy told her she could return to her active life with her husband, Jon, and two young children. As a way of celebrating the end to this hard chapter in her life, Laura decided to get a tattoo, her first, before leaving town. She chose the word "explore" – with an airplane in place of the "X."
Two years later, Laura's mother, Barbara Nagy, had a failing mitral valve. Based on Laura's experience, Barbara opted for treatment at Cleveland Clinic, traveling from St. Louis for open heart surgery.
Haytham Elgharably, MD, a surgeon in the Department of Thoracic and Cardiovascular Surgery in the Miller Family Heart, Vascular & Thoracic Institute, performed the procedure. Barbara's outcome was successful and she no longer needs the medication she'd been taking since age 20 for the condition.
Heart issues affecting women in their family prompted Laura and Jon to support Cleveland Clinic research aimed at addressing cardiovascular health for women. They have contributed to the women's cardiovascular research by Leslie Cho, MD, Director of the Women's Cardiovascular Center at Cleveland Clinic.
A Shift in the Trajectory of Women's Heart Health
Dr. Cho's work is based on the premise that gaining a better understanding of how heart disease uniquely impacts women can change the trajectory for women's heart care in the future. Statistics show that cardiovascular disease is the number one killer of women over the age of 25 in the United States, and heart attack and stroke claim the lives of more women than all forms of cancer combined.
"If we really want to make a difference in people's lives, then hospitals need money for research," Laura said. "I'm happy to be a part of that. We give to Cleveland Clinic because of all they have given to us. Cleveland Clinic has given our family many extra years of making memories together."
Laura is concerned that women have been underrepresented in cardiovascular clinical trials – with the risk that standards of practice are based on men and not serving the outcomes of women. Dr. Cho is leading the initiative to change this course. "To have better health care for all, we need equitable distribution in clinical trials," Dr. Cho said. "Representation of women and different ethnicities is critical."
Women-focused research is yielding important results, according to Dr. Cho. "Just in the last 10 years, we know a lot more about the unique risk factors in women," she said. "For example, pregnancy is a particularly stressful time, so women who have had high blood pressure or gestational diabetes are at an increased risk of developing heart disease later in life."
The Lauers' gift will help Dr. Cho focus on her most promising research studies, publish her findings and make advancements in women's cardiovascular health.
Laura understands the power of women supporting women. A group of her closest women friends accompanied Laura to her six-month checkup. When Dr. Krishnaswamy told her everything looked perfect, she walked into the waiting room. "I gave my friends the good news," she remembered. "We stood in a circle and put our arms around each other and prayed. There was a puddle of my tears on the floor because it was such a relief. That's what carrying a sister through something looks like."
It Takes Two: An Unusual Approach to Ovarian Cancer Research
It Takes Two: An Unusual Approach to Ovarian Cancer Research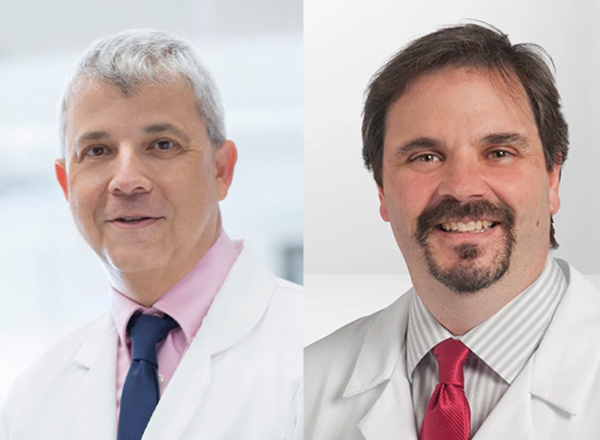 Batman and Robin, Simon and Garfunkel, Abbott and Costello—it's been said before that two heads are better than one. When it comes to cancer research, one dynamic duo is moving the needle towards a world without ovarian cancer through a unique partnership.
Robert DeBernardo, MD, is the section head of gynecologic oncology at Cleveland Clinic. He holds the Laura J. Fogarty Endowed Chair in Uterine Cancer Research in the Women's Health Institute and is the director of the peritoneal surface malignancy program.
Ofer Reizes, PhD, is a staff researcher at the Department of Cardiovascular Metabolic Sciences at the Lerner Research Institute and holds the Laura J. Fogarty Endowed Chair in the Lerner Research Institute.
For the past seven years, Drs. DeBernardo and Reizes have been looking into the mechanisms behind HIPEC (Hyperthermic Intraperitoneal Chemotherapy), which involves a heated chemotherapy solution that has been shown to improve survival rates in women with ovarian cancer.
Their collaborative research has earned them multiple grants from VeloSano, including the most recent round of 2022 Pilot Grants. VeloSano Pilot Grants provide seed funding for high-risk, high-reward cancer research activities that can quickly advance the development of revolutionary cancer treatments.
Flipping the Paradigm
"What's unique about our research is that we're close to our clinical colleagues," said Dr. Reizes. "I'm a researcher, and my colleague Dr. Debernardo is in the clinic taking care of the patients. Our goal is to create new approaches to improve patient lives. That's possible here at the clinic because we're so close; I mean, we're literally a hundred yards away."
"You kind of have to think in a big picture way with big global ideas and then test them," said Dr. DeBernardo. "Instead of moving from bench to bedside, we've flipped this whole paradigm on its head. We had some data from clinical work that a particular way of treating somebody with ovarian cancer has a benefit, but we don't know exactly why it's working, and so we're going from bedside to bench to find the answers."
Their work has produced promising results and has attracted both funding from the National Institutes of Health (NIH) and inclusion in an upcoming national clinical trial.
Looking to the future, Drs. DeBernardo and Reizes are specifically looking at how HIPEC works with a patient's own immune system. By taking individual cells and seeing how those cells behave after HIPEC treatment they are uncovering new ways to target cancer treatment. Their hope is that not only will they find better ways to treat ovarian cancer, but that their findings will translate to treatments for other cancers down the road.
Because HIPEC is such a specialized procedure, the use of HIPEC is currently limited to large academic centers like Cleveland Clinic and is not widely available to every hospital in the country. Drs. Reizes and DeBernardo are working to find solutions to overcome that limitation so that more cancer patients can have access to this life-extending treatment.
Their back-and-forth exchange—bedside to bench, and back to bedside—is helping the team identify new directions, new chemotherapies, and ways to not only improve upon HIPEC, but also to create new drugs that can be used without the HIPEC strategy.
None of which, they admit, would have been possible without the seed funding from VeloSano.
VeloSano: "Swift Cure"
Latin for "swift cure", VeloSano has become the link connecting philanthropy to research, research to patients, and patients to cures. Since its inception in 2014, more than $37 million has been raised by VeloSano participants and has advanced over 200 cancer research projects. VeloSano works to connect the cancer community with Cleveland Clinic's expanding global impact in research, innovation and care. This unique partnership ensures an accelerated path to finding cures by making good on the promise that one hundred percent of every dollar raised for VeloSano initiatives will support transformative, lifesaving cancer research happening at Cleveland Clinic today, in order to impact the lives of millions of people around the world, tomorrow.
"VeloSano funding for HIPEC has allowed our team to grow, to ask different questions that haven't been asked before. We've approached a very clinical directed set of questions. We've also managed to obtain funding from the NIH to support these types of initiatives, which accelerates our efforts to get back into the clinic," said Dr. Reizes. "Our work starts with the patients. We took patient tumors and studied patient tumors and now are moving it into cell studies, and then the goal is to move it back into the patient. We want to have an impact on the way patients are treated ultimately improve their survival. That's what we're really excited about."
Dr. Reizes is not only a researcher, but he is also a 10-year VeloSano Bike to Cure rider. Dr. DeBernardo has also participated in VeloSano Bike to Cure weekend for the past two years.
"VeloSano is more than just a fundraising opportunity; it's supporting a mission and a vision of bringing an end to cancer, and that is why I participated for 10 years in a row," said Dr. Reizes. "Our vision is to change the way patients are treated, and it's to end cancer as we know it. It's a movement; it's not just Cleveland Clinic. It's a whole community that is fighting to change the lives of cancer patients."
Learn more about VeloSano and the annual flagship fundraising event, Bike to Cure, taking place in Cleveland September 8-9.
Cleveland Clinic Florida President's Update
Cleveland Clinic Florida President's Update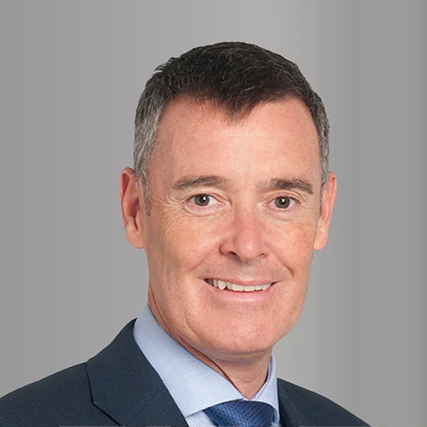 June 21, 2023
Dear Friends of Cleveland Clinic Florida,
I speak for all our caregivers when I say we're deeply appreciative of the trust you place in us to provide the safest and best healthcare. We're also tremendously grateful for our donors, whose generosity helps fund critical patient care programs, discoveries and innovations. I'm pleased to share several recent achievements within the Cleveland Clinic Florida region which reflect our commitment to excellence in care and patient experience.
May Pops Is a Hit for Cleveland Clinic Indian River Hospital
On May 7, more than 600 guests gathered to support the 32nd annual May Pops spring concert at the Windsor polo field in Vero Beach. The event raised nearly $500,000 to help advance technology, enhance facilities and elevate patient care at Cleveland Clinic Indian River Hospital.
Inspired by Dick and Helen Post, this event would not be possible without the commitment of the Indian River Foundation Boards, Malloy and Eagle Society members, our volunteers and sponsors. I want to especially thank Marlynn and Bill Scully, Presenting Sponsors; Mrs. Herman F. Becker and Chris and Keena Clifford, VIP Hospitality Sponsors; and Bob Williams and Karen Katen, Broadway Sponsors.
Cleveland Clinic Tradition Hospital Certified as Comprehensive Stroke Center
Cleveland Clinic Tradition Hospital in Port St. Lucie recently received certification as a Comprehensive Stroke Center. This certification recognizes hospitals that meet standards to treat the most complex stroke cases. Tradition is the first hospital to achieve this certification in the Cleveland Clinic Florida region and on the Treasure Coast.
Care at Home: Hospital Care in a Patient's Home
In April, Cleveland Clinic Florida launched an acute, hospital care-at-home program in Indian River County. Care at Home is designed to care for critically ill patients who would otherwise require admission to a physical hospital but choose to receive the hospital care in the comfort of their homes. While this program is a first for Cleveland Clinic, it is part of a larger national movement to improve quality, outcomes and patient experience while reducing the cost of care. Care At Home is staffed by a team of 10 highly experienced nurses, some with backgrounds in ICU, ER and cardiac care, and two dedicated hospital medicine physicians, also called "virtual hospitalists." Learn more about the program here.
Thank you for your continued support, which fuels our commitment to improving healthcare for the benefit of patients and their families across the Florida region.
Sincerely,
Conor P. Delaney, MD, PhD
CEO and President, Cleveland Clinic Florida