Couple United in Labors of Love
Couple United in Labors of Love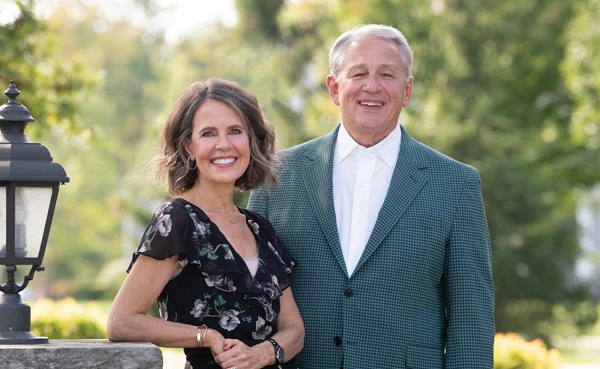 Rick and Lisa Fedorovich are donating $5 million to Cleveland Clinic and Akron General to support future priorities and innovation at the two institutions and to help ensure their leaders will have the resources they need to remain agile and responsive in the years to come.
But that's not where this story begins. Or ends.
The why – and how, what, when and where – people choose to give so generously of their time, abilities and resources is usually multifaceted and unique to each person. The stories always inspire.
This one may have begun decades ago when a young Rick Fedorovich observed and admired his mother's dedication and long career at a hospital. When his mom left her administrative position, Rick remembers she was actively recruited back. And he recalls the wonderful retirement party they threw for her when she finally did retire. The hospital was a special place in Rick's eyes, and he could tell the people there clearly valued his mom and her selfless contributions. "I also got to know a little bit about the business of healthcare back then," he says. It interested him.
Fast forward a decade or so. Rick left Akron to begin his accounting career. When he returned to the city in the early 1980s, he joined a firm that would become Bober Markey Fedorovich. He serves today as executive chairman.
"I was interested in getting involved in the community and one of our clients thought I might be a good fit for the (Akron General) Foundation," says Rick. "So I started out on a capital campaign and then went on the Foundation board, chaired the Foundation board and then came onto the (Akron General Health System Board of Directors)." He served as chairman from 2003 to 2010. Rick remains on the board at Akron General today and also serves on the Board of Trustees at Cleveland Clinic.
While chairman of Akron General, Rick was involved in conversations to bring the two hospitals together. "We worked up a list of nine key facts and assertions that we put forth as to why a combination would make sense," he says. "At the top of the list was world class healthcare for citizens in Summit County. … And there were other similar things like the ability to have highly skilled sub-specialists in our own backyard, availability of capital. … We made a compelling case, but we didn't go forward at that time. It's always difficult to lose your independence, to surrender your individuality. … We pledged to maintain a good relationship, keep an open dialogue and look for opportunities to create a working relationship along the way." While much foundational work was completed in the early 2000s, Cleveland Clinic's acquisition of Akron General wasn't completed until 2015.
Rick was pleased when the institutions at last came together. "It was the right thing to do," says Rick. "There are so many synergies between Akron and other institutions that are under the umbrella of Cleveland Clinic. There have been capital commitments made to Summit County and so much behind-the-scenes learning and value … like electronic medical records and technology cybersecurity. … I think all the things that we had on that original list of nine things came to fruition. And patients can be transferred with ease up to the main campus when appropriate, which is a terrific continuum of care."
Lisa is equally enthusiastic about the union. "When we're sick, all we really want to know is we're getting the best available care. I just felt this was a no-regrets move for people like us in Summit County."
The most visible expansion brought to Akron by the Cleveland Clinic was the new $49 million Emergency Department, which opened in 2018. That building will soon be named in the Hudson, Ohio, couple's honor. In Cleveland, the Chairman's Suite Sitting Room at the Cole Eye Institute will be named for the Fedoroviches. "I had eye muscle surgery at the Cole Eye Institute and received excellent care. Mine is a complex case, and the surgery I had there made a huge difference for me."
Rick and Lisa have been married for 16 years and say philanthropy has been an important part of their relationship. "I honestly am so proud of Rick. I am proud of his leadership and his philanthropic values, which have had a big influence on me. He innately knows that giving back is so important, and it's a joy to be able to do this together," Lisa says.
Rick adds, "We need to write checks. That's important. But you also have to give your time and provide leadership. Without the philanthropy, I think the community would be in a world of hurt. We feel fortunate to be able to help in this way."
Lisa retired from McKinsey & Company in 2016 and enjoys being able to pursue "labors of love." She sings with the Cleveland Orchestra Chorus and serves on the boards of the Musical Arts Association, which operates the Orchestra, as well as Hathaway Brown School. Lisa also serves on the local board of Hope for Henry, a program at both Cleveland Clinic Children's and Akron Children's hospitals that helps keep children encouraged through serious illness.
Helping to Solve the Puzzle of Young-Onset Colorectal Cancer
Helping to Solve the Puzzle of Young-Onset Colorectal Cancer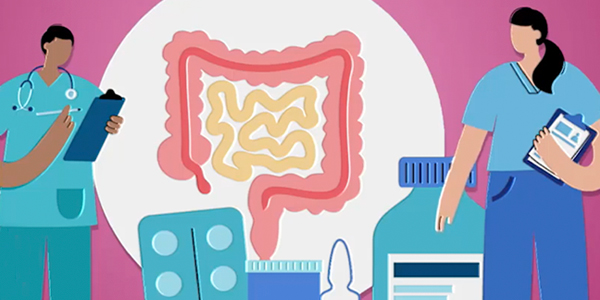 In the past 25 years, cases of colorectal cancer in patients under age 50 have grown by more than 50%. While a cancer diagnosis at any age calls for expert treatment, younger patients with colorectal cancer often have diagnostic and treatment considerations that are specific to their early age of onset. And scientists want to know why this is happening: environmental factors such as stress? A high-fat diet that affects the gut microbiome? Inflammation?
Thanks to a generous gift from the Edward J. DeBartolo Jr. family, researchers at Cleveland Clinic may soon have some answers.
Scott R. Steele, MD, MBA, Chair of the Department of Colorectal Surgery, is grateful for the DeBartolo's generosity. "We quite possibly can revolutionize the field by taking a comprehensive approach to the research, diagnosis and treatment of colorectal cancer, especially as it pertains to this dilemma of our young patients," he says.
Mr. DeBartolo and his family are longtime supporters of Cleveland Clinic. Their funding includes the James Church, MD, and Edward J. DeBartolo, Jr. Family Endowed Chair, held by David Liska, MD; and the DeBartolo Family Endowed Chair, Pediatrics Institute, held by Karen F. Murray, MD, Chair of Cleveland Clinic Pediatric Institute.
"It means a great deal to me and my family to be able to help in some small way to smooth the path for these young adults," says Mr. DeBartolo.
Funding a Vision
Dr. Liska, who leads the Edward J. DeBartolo, Jr. Family Center for Young-Onset Colorectal Cancer, also is the director of the Sanford R. Weiss, MD, Center for Hereditary Colorectal Neoplasia. He says the DeBartolo family's gifts are making a significant impact.
"The goal is to optimize oncologic outcomes, quality of life, and psycho-social wellbeing of our patients, while at the same time continue our cutting-edge research that furthers our understanding and advances the field," he explains. "Besides expert physicians and scientists, our center encompasses care navigators for patients and families, research coordinators, technology to build a sophisticated registry and more. Our center also includes a patient advisory board to provide the patients' perspective and assure that we remain focused on issues that are important to them."
The center offers renowned expertise in surgery, oncology, radiation therapy, genetics, gastroenterology, fertility, psychology, nutrition, and lifestyle medicine. These specialists come together to design a personalized care plan with a focus on curing cancer and maximizing survival, while also assuring optimal quality-of-life for patients whose cancer diagnosis can interrupt their most productive years.
The philanthropic funding also will help further groundbreaking molecular and clinical research to better understand the alarming rise in young-onset colorectal cancer, with the goal of developing novel treatments and risk-based screening recommendations.
Watch this video to learn more about symptoms and treatments of colorectal cancer.
Indian River Hospital's May Pops Hits All the Right Notes
Indian River Hospital's May Pops Hits All the Right Notes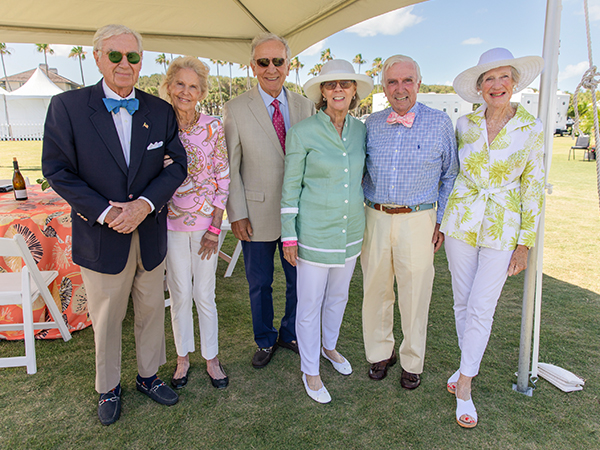 Good friends gathered for a good cause on Sunday, May 7, to celebrate the 32nd annual May Pops spring concert featuring the Brevard Symphony Orchestra. With more than 600 guests in attendance, the end-of-year event was held at the Windsor polo field in Vero Beach and raised nearly $500k to benefit Cleveland Clinic Indian River Hospital priorities. Special thanks went to Presenting Sponsors Marlynn and Bill Scully; VIP Hospitality Sponsors Mrs. Herman F. Becker and Chris and Keena Clifford; and Broadway Sponsors Bob Williams and Karen Katen.
Indian River Hospital Interim President David Peter, MD, MBA, started the evening by thanking guests for their unwavering commitment to elevating medical care for residents of Indian River County. He also celebrated longtime Chairman Tony Woodruff and his wife, Sally, for their extraordinary service and leadership over the years. Mr. Woodruff will be stepping down as Chairman this year and transitioning to the role of Chairman Emeritus.
"Tony has served on both the Hospital and Foundation Boards at Cleveland Clinic Indian River Hospital," said Dr. Peter. "He was on the Foundation board for 19 years, with a record nine years as Chairman. His leadership and strategic engagement resulted in over $50 million in contributions. Today, we celebrate Tony's achievements and congratulate him on his new role."
The Brevard Symphony delighted guests with several beloved Broadway musical hits under the baton of Music Director Christopher Confessore. Featured songs included, Can't Take My Eyes Off of You from Jersey Boys by Bob Crewe and Bob Gaudio with vocals by Sal Viviano, and selections from Les Misérables by Claude-Michel Schönberg with vocals by Sarah Uriarte Berry and Sal Viviano, among others.
May Pops was inspired in 2014 by longtime supporters Dick and Helen Post, who had the idea of creating "an end-of-season celebration to support the hospital, with good friends, good music and good food for a good cause." Since Mr. Post's passing in 2013, each year guests are invited to pay tribute to his flair for signature neckwear by wearing a bow tie to the event.
All proceeds from May Pops will help advance technology, enhance facilities and elevate patient care at Cleveland Clinic Indian River Hospital.