COVID-19 Research Mobilization Yields Results
COVID-19 Research Mobilization Yields Results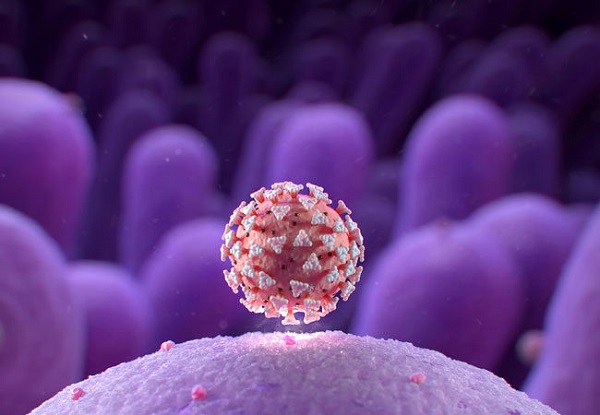 The last six months have seen a major mobilization of resources to address the global COVID-19 pandemic caused by the novel coronavirus.
"Everyone wants to help, and our researchers are showing great flexibility and willingness to shift resources to tackle COVID-19," says Daniel Culver, DO, Director of the Interstitial Lung Disease Program in the Department of Pulmonary Medicine at Cleveland Clinic.
Dr. Culver leads Cleveland Clinic's COVID-19 Therapeutic Assessment Committee, composed of 18 physicians, scientists, ethicists, pharmacists and biostatisticians who identify and prioritize the most promising clinical trials, from philanthropy-funded research led by Cleveland Clinic investigators to multi-center and industry-sponsored trials.
Research Underway
The current portfolio of 16 clinical trials, selected from more than 100 evaluated since March, covers the full range of disease severity but focuses on three main areas of research. "We are pursuing methods to stop the virus, manage the body's immune response to the virus, and counter the harmful blood clotting action some patients experience as a result of the virus," Dr. Culver explains.
One study is testing the use of vitamin C and zinc to determine whether they lessen symptoms, as well as prevent hospitalizations, in patients newly diagnosed with COVID-19.
Other trials are investigating the use of convalescent plasma therapy, taking antibody-rich plasma from donors who have recovered from COVID-19 to treat patients with moderate to severe symptoms of the disease. "This may be a promising therapy, but it needs further study in the context of well-designed clinical trials," says Carla McWilliams, MD, Chief of Infectious Diseases for Cleveland Clinic Weston and a lead investigator in the plasma trials.
According to Dr. McWilliams, there are many unanswered questions regarding the use of convalescent plasma, including optimal dosage, time of administration, and sufficient antibody titers. "The research we are now conducting in Florida and Ohio will help us answer the question of whether convalescent plasma therapy is an effective treatment for COVID-19," she says.
Clinical Trials of Existing Drugs
Because new drug discovery can take years to produce a treatment ready for clinical use, many of the trials underway at Cleveland Clinic are evaluating existing FDA-approved drugs to see if they can be repurposed to help treat patients with COVID-19.
One such trial is investigating whether early treatment with canakinumab, a monoclonal antibody therapy, will protect cardiac function and prevent the onset of respiratory failure in hospitalized COVID-19 patients who have cardiac damage caused by the virus. Another trial is exploring the use of mavrilimumab, also an antibody therapy, to reduce the progression of acute respiratory failure and need for ventilation in patients who show signs of severe pneumonia and hyperinflammation. Both therapies target the body's overactive immune response to the coronavirus.
Other studies are evaluating the safety and effectiveness of certain blood thinners to counter abnormal blood clotting seen in some patients with COVID-19, which can result in life-threatening complications such as heart attack, stroke, pulmonary embolism and organ damage.
"This is just some of the research underway at Cleveland Clinic, and new trials are continually being evaluated and rolled out," Dr. Culver says. "We also currently have researchers working on two new rapid diagnostic tests that use exhaled breath to detect COVID-19 infections, and we look forward to launching studies to explore this exciting avenue."
Jump-Starting Results with Philanthropy
Philanthropy has been essential to Cleveland Clinic's quick response to the pandemic and many early achievements that are delivering results and helping patients. Cleveland Clinic's COVID-19 patient registry, for example, has provided invaluable data on patient outcomes, comorbidities, and socioeconomic status that informs many current studies. Cleveland Clinic also was one of the first to develop a biobank specific to COVID-19, collecting biological specimens from patients and linking data to clinical outcomes.
"The registry and biobank are huge and expensive undertakings made possible by philanthropic support," says Serpil Erzurum, MD, Chair of Lerner Research Institute at Cleveland Clinic and part of the national Operation Warp Speed effort tasked with accelerating the development of COVID-19 vaccines and therapeutics.
Likewise, Cleveland Clinic's Global Center for Pathogen Research and Human Health, launched in April and supported in large part by philanthropy, has quickly brought together Cleveland Clinic scientists, researchers and physicians from across Ohio and Florida who are collaborating to better understand COVID-19 and other infectious diseases. The center is co-located in the Lerner Research Institute in Cleveland and the Cleveland Clinic Florida Research and Innovation Center in Port St. Lucie, Florida.
"COVID-19 is not the last novel pathogen we will tackle," Dr. Erzurum notes. "Much of the work our researchers are doing today will make us better able to respond to the next global health threat."
How You Can Help
Your support will help accelerate this vital research, allowing scientists and physicians to explore new therapies and potential treatments for patients who are critically ill with COVD-19. Please make a gift to support Cleveland Clinic's COVID-19 research.
Family Grateful for Surgery and Much More
Family Grateful for Surgery and Much More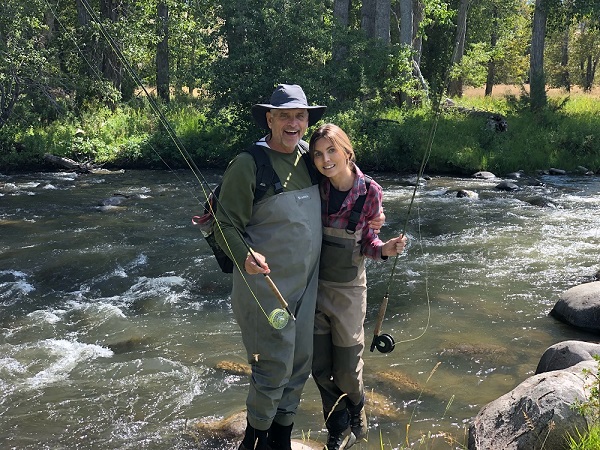 "The surgery went very well and I'm pleased."
These are words that family members want to hear from a surgeon after a loved one's operation. Kathy Sumner was relieved as anyone would be to hear those words from Eric Roselli, MD, who repaired an aneurysm in her husband's ascending aorta.
But then Dr. Roselli said something that made her curious. "He looked at our daughter, Michelle, and said it was so good to see her and that he had the photograph on his desk. I knew that he'd never met her," Kathy says. "I was so confused."
The Story Begins
In 2016, Scott and Kathy Sumner were stunned when they learned he had an aneurysm in his ascending aorta. The Belleview, Fla., residents led an active, healthy lifestyle, keeping busy with a commercial construction business, four grown children and a menagerie of animals to care for.
After meeting with a cardiologist in Orlando, the couple decided to come to Cleveland Clinic for a consultation with Dr. Roselli, Chief of Adult Cardiac Surgery in the Department of Thoracic and Cardiovascular Surgery within the Sydell and Arnold Miller Family Heart, Vascular & Thoracic Institute. He also holds the Stephens Family Endowed Chair in Cardiothoracic Surgery.
"Scott is a commercial builder," Kathy explains, "and always asks a million questions. Dr. Roselli immediately understood his mindset and took us to a back office where he showed us a computer model of Scott's body. Using the computer program, he stripped away the skin, muscles and skeletal elements until all that was left was his cardiovascular system. Scott could clearly see the physiology of his heart and why he needed the surgery soon."
The pre-tests and preparations for the complex operation went smoothly, and Scott's surgery took place on May 31, 2019.
A Picture is Worth a Thousand Words
Eight family members traveled to Cleveland to support Scott and Kathy on the day of his surgery: three of their children – one stayed in Florida to care for their animals – and Scott's siblings.
"The medical team kept us updated all through his procedure," Kathy says, but still the waiting was tedious. "The day wore on. We hadn't slept – you don't sleep with something this major going on."
The family was sitting on the floor in the ICU waiting room, haphazardly assembling a 10,000-piece jigsaw puzzle to keep their minds occupied, when the elevator doors opened and Dr. Roselli stepped out. "It was 12:32 a.m. – I'll never forget the time for some reason," says Kathy. "He had such pep in his step and such a calming, confident look. He walked over to us and said, 'The surgery went very, very well. I am pleased. Scott is waking up now and he'll be going to ICU.'"
And then Dr. Roselli noticed Michelle Sumner, then 35, Kathy and Scott's youngest child.
"He said, 'It's so good to see you,'" Kathy says. "She started crying and walked over to him and gave him a hug. I didn't know what was going on. Then he tells her the picture is on his desk and that he'll always keep her letter."
It turns out that Michelle had written a letter to Dr. Roselli about her father. She later told her mother that "she needed to make sure that he knew how very special her dad is and asked him to please keep God on his shoulder as he was operating." Michelle also enclosed a treasured photograph of her and her dad fly-fishing. Every year, Michelle and Scott would take a fly-fishing trip, just the two of them, to celebrate her birthday.
"Now, I don't know the extent of the letter she wrote, that's between her and Dr. Roselli," Kathy says. "Her dad doesn't know what was in the letter. But when Dr. Roselli said that he had the photo of them on his desk …" She pauses for a moment.
"This is the personification of a doctor who didn't see just an aortic aneurysm, who didn't see just a valve that needed repaired – he saw the whole family that was presented to him in this letter," she continues. "I've met a lot of doctors who have a lot of great skills but not many who bring the whole, holistic medicine into play. It wasn't just a surgical repair, there are family members who are worried and stressed. This man took care of our whole family, and it meant so much to me."
Gratitude for the Team
Scott and Kathy recently traveled to Cleveland for a checkup with Dr. Roselli and received good news. The tests showed that his heart is functioning normally and, unless he experiences any problems, there's no need to return for two years.
"We are so in awe of everything Cleveland Clinic brought to us," Kathy says. "There has never been one person who was rude, one person who was not helpful, not one person who I would think wasn't doing 100% – from Dr. Roselli all the way to the housekeeping staff."
Because of their experience, the couple recently made a gift to support Dr. Roselli's research.
"We want them to know what a difference they made in our lives," Kathy says. "And we wanted to help someone else. It's just a profound difference that everyone who works there is so committed to the hospital. We talked about it and said let's do this. We want to be a team for them. They were a team for us, and we want to do the same for them."
Make a Gift
Your gift to Cleveland Clinic helps keep medical research moving forward. Each and every dollar has an impact. You can be the one to make a difference in the future of healthcare.
A Letter from Conor Delaney, MD, CEO and President of Cleveland Clinic Florida
A Letter from Conor Delaney, MD, CEO and President of Cleveland Clinic Florida
Oct. 15, 2020
Dear Friend,
For as long as I can remember, I wanted to be a surgeon, perhaps because my father also was one. And while I love the patient care side of medicine, I also enjoy the technical side and the ability to help people through skilled surgical procedures. Along the way in my career, I've learned the importance of both basic science and clinical research, as well as clinical operations so we can provide the best access to quality care for our patients.
After I became the Chair of the Digestive Disease & Surgery Institute in 2015, I understood just how much of the care we provide is impacted by the teams of people who look after patients, conduct research and further medical education.
In my new role as CEO and President of Cleveland Clinic Florida, I'm excited about the larger scale of my responsibilities. As the leader of this highly functioning team of caregivers, I see the potential to grow our ability to serve patients through increased research, innovation and educational opportunities, while carefully managing the operational side of medicine.
Healthcare is a challenging field in many ways and having philanthropic partners by our side to support our mission is critical for the future. I'm looking forward to working with our donors here in Florida – to meet you, to talk with you and to find out what you're most interested in supporting and how we can work together to support research, education, innovation or clinical care. It is a tremendous privilege to do this in a leadership role for Cleveland Clinic Florida.
My parents taught me that one's success is measured by how you treat and respond to people. I'll add that whatever I can accomplish on my own is only a fraction of what a group can accomplish. I'm eager to roll up my sleeves, join the team and begin to do great things.
My wife, Clare, and I, along with our two children, have spent many lovely vacations in Florida creating family memories. Our little team is very excited to now call it home. Thank you for the warm welcome and we look forward to settling in to our new community.
Sincerely,
Conor Delaney, MD, PhD
CEO and President
Cleveland Clinic Florida
The Multiplier Effect of Your Giving
The Multiplier Effect of Your Giving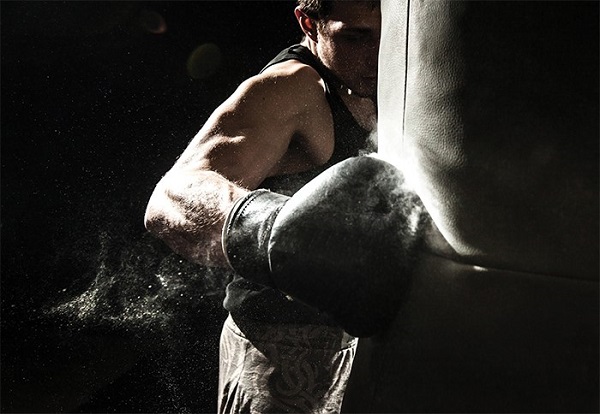 At Cleveland Clinic, our donors generously invest in our mission, and their impact increases over time. Gifts of all sizes make a difference for our patients and communities, and have the opportunity to change the course of human health on a global scale. We've hand-picked a few of these stories and soon will share them with you in our "Little Book of Big Impact."
At the cusp of Cleveland Clinic's centennial celebration in 2021, these stories remind us that gifts made last year, ten years ago or in decades before leave a legacy. They multiply the good, impacting more and more lives with the passing of time.
Below is a sneak peek into our little book of big, impactful stories that show the power of philanthropy at Cleveland Clinic.
The Professional Athletes Brain Health Study

Professional boxers, bull riders and NFL players risk serious consequences from repetitive head impacts. In 2011, a $300,000 gift from the Lincy Foundation was soon followed by donations from the UFC, Bellator/Spike TV, Top Rank and Golden Boy Promotions. Together, they jumpstarted Cleveland Clinic Lou Ruvo Center for Brain Health's unique neurological research project, the Professional Athletes Brain Health Study, which now includes over 850 participants.

As the largest study of this population, and the longest, it researches the entire spectrum of repetitive head trauma by including active and retired athletes. That first gift has compelled millions of dollars to date from individuals, corporations and foundations. Among the study's many insights: certain proteins released from injured brain fibers leak out of the brain and can be measured in the blood, which may be a way to identify brain injury and follow recovery. And, using MRI brain imaging, characteristic features may identify individuals at higher risk for long-term neurological damage.
How You Can Help
Your gift to Cleveland Clinic, no matter the size, impacts medical research and contributes to life-saving investigation of treatment and cures. Please make a gift today.
Psychiatric Telemedicine for Florida Patients
Psychiatric Telemedicine for Florida Patients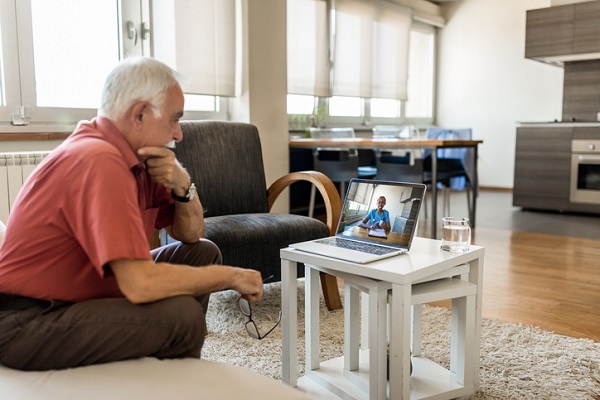 Thanks to a program supported by philanthropy, patients with mental health issues have on-demand access to psychiatric help at four Cleveland Clinic Florida hospitals.
The program began in 2018 when Cleveland Clinic Indian River Hospital (CCIRH) partnered with Aligned Telehealth, a national provider of behavioral healthcare, to provide telepsychiatry consultations for patients at the hospital's Emergency Department (ED). Aligned Telehealth is part of Amwell, a Boston-based provider of telemedicine solutions.
CCIRH initially focused on providing after-hours consultations for patients in the ED. One year into the partnership with Aligned Telehealth, services were expanded to 24/7 consults throughout the hospital.
"We went from previously doing 25 to 30 consultations a month to doing over 200 consults a month since telepsychiatry is always available on demand," says Anne Posey, a nationally certified licensed mental health counselor and the Assistant Administrator of CCIRH's Behavioral Health Center.
How Does Telepsychiatry Work?
A subset of telemedicine, telepsychiatry is the process of providing virtual psychiatric evaluations, patient education, medication management and other mental health services.
"When a patient needs a consult, we call the Aligned Telehealth 1-800 number, and they assign a psychiatrist, who discusses the case with the referring provider," Ms. Posey explains. "The psychiatrist then consults with the patient via the video equipment, and they close the loop by reconnecting with the referring provider to discuss their recommendations."
The telepsychiatry program is an efficient way to manage patient care, she says. Under the previous system, the ED staff would request mental health evaluations from the Behavioral Health Center, located across the street from CCIRH. Delays often occurred because psychiatrists had to fit the consultations into their schedules and go back and forth between the facilities.
Now, when patients in the ED receive a psychiatric consult, the telepsychiatrist can determine if they need to be admitted to the hospital, Ms. Posey says. Since the psychiatrists on the panel are fully credentialed and have privileges at CCIRH, they can write admission orders and prescriptions while keeping the Behavioral Health Center staff in the loop.
Telepsychiatrists also serve patients with depression, anxiety and other less acute concerns, to better help physicians throughout the hospital manage their patients' behavioral health needs.
"Consults are now timely and more effective," Ms. Posey says. "Our average response time is under 40 minutes for a consultation compared to up to 24 hours with the old system."
Expanding Access to Virtual Behavioral Healthcare
In January 2020, the telepsychiatry program expanded to include Cleveland Clinic Martin Health's three hospitals, which previously employed a different telepsychiatry service. Using the same panel of psychiatrists has resulted in better communication and ensures that all providers are following the same protocol.
A further extension of the program is being instituted specifically for use in primary care offices at CCIRH and Martin Health facilities. "Right now, telepsychiatry in primary care is a pilot program," Ms. Posey says. "We are gauging patient volumes from primary care visits to see what the patient need is. We definitely expect the program to grow in the future."
Philanthropy has been instrumental in the expansion of the Aligned Telehealth partnership. Philanthropic support enabled CCIRH to purchase four portable telemedicine stations and also hire a care coordinator who serves as a liaison between the Behavioral Health Center and primary care doctors to manage behavioral health needs and referrals.
The expansion came at an opportune time, when uncertainty surrounding the COVID-19 pandemic has raised awareness of mental health issues and the importance of supporting positive mental well-being.
With additional funding, more can be accomplished to meet the growing need, Ms. Posey says. We anticipate a behavioral health surge due to the pandemic. By next year, our outpatient volumes could be four times what they are now."
How You Can Help
A gift of any size can help ensure more patients have access to virtual behavioral healthcare—at the time of need when it matters the most. Make a secure gift online or contact your philanthropy team at a Florida regional hospital:
Cleveland Clinic Indian River Foundation: 772.226.4960
Cleveland Clinic Martin Health Foundation: 772.223.5634