Healthcare's Value Problem -- and How To Fix It
Healthcare's Value Problem -- and How To Fix It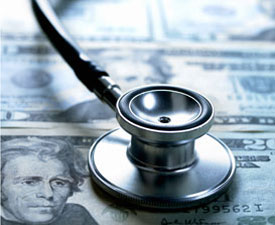 Access. Quality. Cost. Together, these make up the "triple aim" of our national healthcare system.
Everyone talks about increasing access and improving quality while cutting costs. But how do we do that? We can't spend less and get more – right?
Wrong. At least, that's what the researchers at Cleveland Clinic's Medicine Institute's Center for Value-Based Care Research (CVCR) are working hard to prove.
"The Affordable Care Act basically said, let's make insurance accessible to everyone and deal with costs later," says Michael Rothberg, MD, MPH, Director of the CVCR and Vice Chair for Research in the Medicine Institute.
"But we can't keep ignoring rising costs. We need to be ready to prioritize patient health by figuring out the most efficient way to use our resources – now."
The CVCR is just 4 years old, but it already has an impressive publication record from a staff of researchers who apply the framework of value-based care to every aspect of healthcare, from clinical trials to patient empowerment to population health.
Preparing for payment reform
One of the CVCR's main goals is to establish guidelines for maintaining and/or improving the quality of patient care while the rules around payment and care delivery change.
"If you pay doctors to do things," Dr. Rothberg says, "even if those things aren't valuable, they'll do them. They will do things that make a patient's health or experience just a tad better, for a lot more money.
"We often fail to engage patients in these decisions, and then recommend expensive medicines or procedures that they don't really want. At the same time, we overlook some really important things, like smoking cessation, that don't pay much."
Payment reform is inevitable, says Dr. Rothberg. "And we need to plan for when that time comes."
Dr. Rothberg cites bundled payments, which involve assigning an up-front cost for treating a certain disease or condition, as an example of innovative policy that has demonstrated early promise at leading healthcare centers, including Cleveland Clinic.
An ideal setting
Cleveland Clinic is uniquely equipped to tackle some of the most challenging medical questions of our time.
As a large, integrated healthcare system using a shared electronic health record (EHR), Cleveland Clinic can both implement new programs and collect data on clinical outcomes through its EHR. With more than 5 million visits annually, Cleveland Clinic has a robust electronic health record that provides valuable information for comparative effectiveness and quality of care research.
CVCR investigators work closely with statisticians in the Department of Quantitative Health Sciences at Cleveland Clinic's Lerner Research Institute to use data obtained from the EHR. This kind of "big data" can be used to compare treatments and also to predict outcomes so we can target therapies to people who actually need them.
The culture of collaboration at Cleveland Clinic combined with its world-renowned clinical institutes creates the perfect setting for robust research, says Dr. Rothberg.
As the CVCR gains momentum, it will continue to challenge what we think we know about the status quo in healthcare, and guide improvements to the standards of patient care.
Using data to improve care
You've probably heard about the growing threat of antibiotic resistance, brought about in large part by doctors overprescribing antibiotics. But do doctors realize when they are part of the problem?
In a yearlong study, Dr. Rothberg's team examined the prescribing behavior and self-perceptions of that behavior among 290 physicians. "We found that, controlling for all other factors, the likelihood that you would receive an antibiotic prescription ranged from 0 percent to 97 percent depending solely on which doctor you saw," Dr. Rothberg says.
That variation in practice is especially concerning when you consider another of the study's findings: antibiotics didn't prevent patients from having to go to the emergency room, and patients of doctors who prescribed a lot of antibiotics were 26 percent more likely to return to the hospital sick again the next year. "We are basically teaching the patients that they need antibiotics, when in fact, they are just adding to side effects and costs."
Interestingly, none of the doctors thought of themselves as a high-frequency prescriber. "Everyone thinks they are either average or lower," Dr. Rothberg says.The next step, he says, is to see if including this kind of data on performance reviews leads to any change in doctors' behavior.
---
Value-based care is an exciting and growing field of research. You can be a part of shaping the future of healthcare delivery by making a gift to the CVCR.
Giving opportunities include:
Funding pilot research
Endowing a Chair
Supporting an initiative that integrates value-based care into practice
For more information or to make your gift today, please contact Jessica Malone at malonej@ccf.org.
---
Notable studies:
New Research Unlocks Clue to How Breast Cancer Cells Spread
New Research Unlocks Clue to How Breast Cancer Cells Spread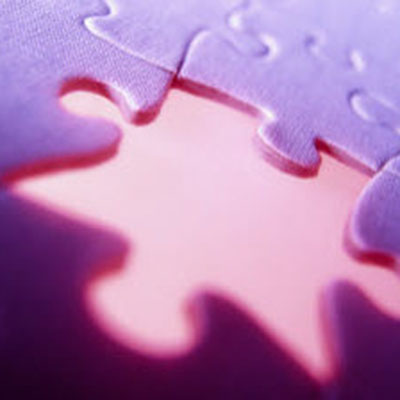 Scientists from Cleveland Clinic's Lerner Research Institute have discovered how a regulatory protein called Kindlin-2 enables breast cancer to grow and spread—by hijacking immune cells.
Breast cancer cells typically "talk" with nearby healthy cells, which helps promote conditions that allow the tumor cells to thrive. Kindlin-2 is an adaptor protein that fosters this conversation by activating signaling on the surface of breast cancer cells.
In a recent study published in the journal Cancer Research, a team co-led by Khalid Sossey-Alaoui, PhD, project staff, and Edward Plow, PhD, Chair of the Department of Molecular Cardiology, reported that Kindlin-2 lures immune cells called macrophages to the tumor site. This prompts them to release growth factors and activate pro-cancer pathways. Dr. Plow holds the Robert C. Tarazi, MD, Endowed Chair in Heart and Hypertension Research. He specializes in vascular biology, which overlaps with cancer research since the formation of new blood vessels is essential for tumor survival.
In research examining breast cancer cells from biopsies, higher levels correlated with more aggressive cancers. Kindlin-2 also is active in prostate cancer and other solid-tumor cancers, too.
"Our study shows that Kindlin-2, a protein highly expressed in breast cancer cells, influences tumor progression by a specific mechanism: It controls the recruitment of tumor-associated macrophages, host cells that spur tumor growth," Dr. Plow says.
It's a vicious cycle, Dr. Sossey-Alaoui says. "Tumors grow bigger and, ultimately, invasive cancer cells escape the confines of the primary tumor, spread and establish metastatic tumors in secondary sites in the body."
When the scientists used gene-editing technology to remove Kindlin-2 from cancer cells, the cells became less invasive. Future research will look at drugs that may inhibit Kindlin-2 in cancer cells without affecting normal cells.
"Our results present a strong case that Kindlin-2 is an attractive target for breast cancer treatment," says Dr. Sossey-Alaoui. "These experiments will be very useful for acquiring a deep understanding of how Kindlin-2 promotes cancer development, and also for screening and testing drugs that target and even treat these cancers."
– Sari Harrar
We Need to Talk About What Men Don't Talk About
We Need to Talk About What Men Don't Talk About
Men: Have a Health Concern? Mention It to Your Doctor
Early evaluation and prompt care can make a big difference
Explore tips from our experts and learn why you should confide in your doctor when you first notice symptoms.
Donor Spotlight: Lerner Humanitarian Award Honors Distinguished Physician
Donor Spotlight: Lerner Humanitarian Award Honors Distinguished Physician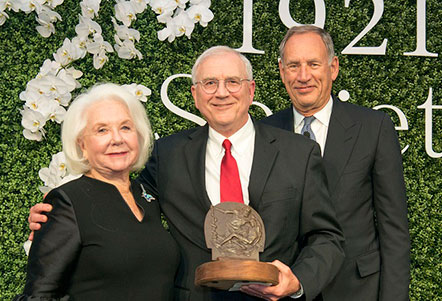 The Alfred and Norma Lerner Humanitarian Award honors a Cleveland Clinic physician who, in all personal and professional qualities, exemplifies the ethos of Cleveland Clinic and has earned its greatest measure of gratitude and esteem.
This year's recipient is James B. Young, MD, who is recognized for his 22 years of compassionate service as a cross-departmental physician leader and educator, along with his contributions to the cardiology subspecialty of heart failure and transplant medicine.
In a nod to the Cleveland Indians' record-breaking 2017 season, Toby Cosgrove, MD, CEO and President of Cleveland Clinic, said, "If there ever was a utility infielder, this is the man." Utility infielders have the ability to play multiple positions on a team, a fitting comparison to the many roles Dr. Young fulfills at Cleveland Clinic.
Dr. Young is Professor of Medicine and Executive Dean of Cleveland Clinic Lerner College of Medicine (CCLCM) and Chair of the Endocrinology & Metabolism Institute. As Executive Dean of CCLCM, he personally oversees the education of a select number of highly qualified individuals seeking to become physician investigators for the advancement of biomedical research and clinical practice. Since accepting its first class of students in 2004, the college has gained greater renown under Dr. Young's leadership.
He also holds a joint appointment in Cleveland Clinic's Multi-Organ Transplant Center, serves as a Physician Director for the Philanthropy Institute and is a Medical Director of the George M. and Linda H. Kaufman Center for Heart Failure, which he co-created with surgical colleague Patrick McCarthy, MD, in 1997.
Dr. Young holds The George M. and Linda H. Kaufman Endowed Chair, which provides resources for clinical research, patient care and caregiver training in heart failure and coronary disease. Internationally renowned for his work as a heart failure and transplant cardiologist, he is a Diplomat of the American Boards of Internal Medicine, Cardiology, and Advanced Heart Failure and Cardiac Transplantation. He has participated in more than 150 clinical trials as an investigator, and published almost 700 manuscripts and textbooks.
A skilled mentor, educator, researcher and engaging orator of Cleveland Clinic's rich history, Dr. Young truly embodies the ideals of a compassionate physician-scientist.
During his acceptance remarks, Dr. Young said he was drawn to Cleveland Clinic because of its mantra of "Patients First." He thanked his team and his family, saying he couldn't have accomplished so much without their support.
The Alfred and Norma Lerner Humanitarian Award was established in 2002 as a testament to Mr. and Mrs. Lerner's unparalleled generosity, kindness and service. It is presented biennially at the induction ceremonies of the 1921 Society, which honors the extraordinary benevolence of donors who have given $1 million or more. Recipients of the Lerner Humanitarian Award personify the highest values of the medical profession, embodying peerless expertise, wise mentorship and deep personal commitment to the mission of Cleveland Clinic.
18th Annual An Evening with Scott Hamilton & Friends
18th Annual An Evening with Scott Hamilton & Friends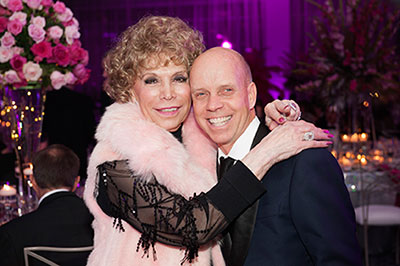 The 18th Annual An Evening with Scott Hamilton and Friends Ice Show & Gala is set to take place this year on Saturday, November 4 in downtown Cleveland.
The ice show, hosted by Olympic gold medalist figure skater Scott Hamilton, will take place from 5:00pm to 7:00pm at the Quicken Loans Arena in downtown Cleveland. Olympic and World Champion skaters, including Meryl Davis, Katia Gordeeva, Elvis Stojko, Jeremy Abbott, Jeffrey Buttle among many others will take to the ice and perform to live music performed by Grammy award winner Peter Cetera. Tickets to the ice show may be purchased at www.theqarena.com.
Gala
After the ice show, the black-tie Gala, chaired by Maria Miller and presented by Medical Mutual, will take place from 7 p.m. to midnight at the Hilton Cleveland Downtown. The Gala will start with a cocktail reception and includes dinner, dancing and more live entertainment provided by Dennis Samson and the Night Breeze band. For more information and to purchase Gala tickets (which include the ice show ticket), please contact Liz Lindecke at 216.445.0099 or lindece@ccf.or.
An Evening with Scott Hamilton and Friends Ice Show & Gala began in 1999 to promote cancer awareness while simultaneously raising significant funds for cancer research and support programs at Cleveland Clinic. Since then the event has raised over $18 million for Taussig Cancer Institute. The funds have been used for 56 innovative research projects and to support programs that provide education, resources and support services to patients and their caregivers receiving cancer care at Cleveland Clinic.