Following Surgery, This Man's Heart Was Full
Following Surgery, This Man's Heart Was Full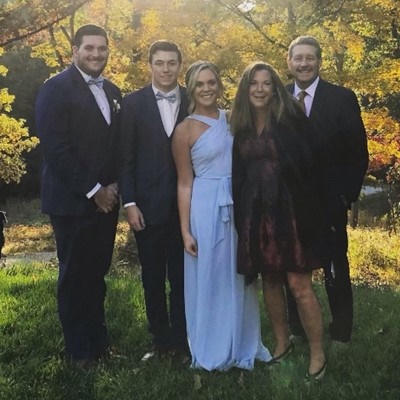 Rick Sartori marked the one-year anniversary of his life-saving surgery with a generous gift to the Sydell and Arnold Miller Family Heart, Vascular & Thoracic Institute. "I think you've got to give back to people who are extremely gifted in their fields," says the St. Louis-based investment banker.
Rick was born a "blue baby" – that is, with tetralogy of Fallot (TOF), a life-threatening condition caused by a combination of four related heart defects that change the way blood flows to the lungs and through the heart.
"TOFs go through life having highly skilled doctors run from us," Rick explains. But in Cleveland, "I found a team that embraced my condition. I can't say enough about the compassion, skill and professionalism of the people at Cleveland Clinic."
Rick first encountered his doctor, Joanna Ghobrial, MD, a cardiologist, through her online bio and video. "I felt like she was talking directly to me. She understood TOFs. She knew exactly what I had gone through." Referring to Dr. Ghobrial as a "superstar," he says he will never forget that she cried with him while they talked about his condition.
"I had my first open heart surgery when I was 7 years old," Rick says. His second came more than 50 years later.
It was in 2018, while watching the Alabama Crimson Tide narrowly beat the Georgia Bulldogs for the College Football Playoff National Championship, that Rick first suspected his heart might be in trouble. "I remember feeling extremely fatigued and thinking, 'This cough is not going away.'" He called his doctor the next day and was treated for pneumonia, but his symptoms did not improve.
"Fortunately, the cardiologist I'd been seeing in St. Louis said my case was a little bigger than him, and he referred me to the Cleveland Clinic," Rick says. Less than six weeks later, Rick met his new medical team at the Miller Family Heart, Vascular & Thoracic Institute, expecting to have only a valve replacement, but the procedure revealed that much more work needed to be done.
"Rick did remarkably well with his TOF repair," says Hani Najm, MD, thoracic and cardiovascular surgeon and Chair of Pediatric and Congenital Heart Surgery at Cleveland Clinic. "But he presented to us with leaky tricuspid and pulmonary valves, which had atrial and ventricular arrhythmias. He also had acquired coronary artery disease that needed a bypass graft to the right coronary artery, as well as to the left interior descending."
It was a lot to take in. And, unfortunately, Rick's wife had stayed home, where their 16-year-old son was going through treatment for Hodgkin lymphoma. Rick was grateful for the company of his younger brother and additional emotional support from his doctors and nurses. Because Rick also was anxious to return home to be with his son and family, his clinical team agreed to delay his second open heart surgery for several weeks.
"Dr. Najm said he wanted my case." That meant everything to Rick. "I remember turning to my brother and saying, 'We're in a really good place. I have the utmost confidence in my team.'"
The procedure ultimately included several distinct procedures and took four hours, plus prep and recovery time. Rick returned home just in time for his 59th birthday, after four weeks in the hospital and 10 days in a rehabilitation facility. He was back at work three months later.
"I dropped about 30 pounds of water weight and I had to learn how to walk again," he reflects. "I had to relearn a lot of things. It was very humbling." Rick ended up needing one more surgery the following summer to correct some atrial fibrillation – this one performed by cardiologist Peter Aziz, MD.
"Dr. Aziz was there from the beginning, bridging me seamlessly from Dr. Ghobrial to Dr. Najm … coordinating my care with pediatric oncology … Great doctors know when to speak and when to listen. He took the time to listen and explain and really educate me. I wasn't surprised to learn later he's a highly sought-after speaker."
According to Dr. Najm (Rick's "elite pilot"), everything is functioning well and Rick's prognosis is very good. Rick concurs, and remembers saying, when it was all said and done, "Oh, this is how I'm supposed to feel."
"Rick exemplifies the committed patient," Dr. Najm offers. "He listens to the advice given to him and takes care of himself. To have the best outcome of surgery, you need a patient who has the will to get better. … As surgeons and teams, we can fix the mechanical problems, but it is on the patient to continue to recover and rehabilitate."
Adds Rick, "I want Dr. Najm and everyone around him to know how much they mean to me. He's the best of the best."
Rick had hoped to commemorate the anniversary of his surgery with his team at the heart center, but like so many celebrations, it was postponed due to the COVID-19 pandemic. He promises to reschedule that visit at the earliest possible date – and also to help raise additional funds for an as-yet unnamed project that will be, no doubt, very close to his heart.
"It used to be my goal was to get to a billion dollars in assets," Rick admits. That changed after this experience. "I wanted to watch my youngest son graduate high school [check]. I want to see my oldest son get married [happening this May] and I want to walk my daughter down the aisle [she'll keep us posted]."
Oh, and one more thing: "I'd love to get through COVID and raise some money with Dr. Najm."
How You Can Help
Cleveland Clinic is a nonprofit healthcare system. Philanthropic support from grateful patients like Rick helps fund research to transform patient care here and around the world.Please make a gift today.
Using Math as a Weapon Against COVID-19
Using Math as a Weapon Against COVID-19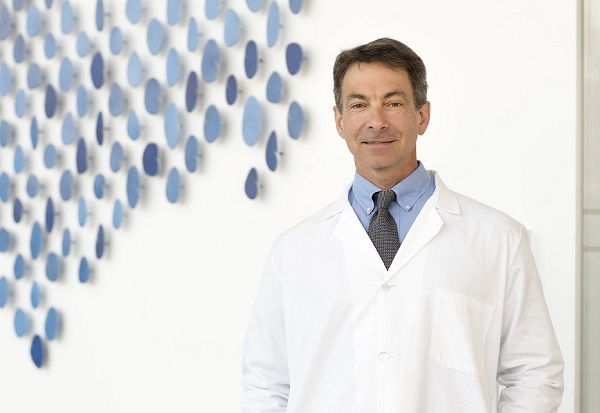 One thing is certain when it comes to the disease caused by the novel coronavirus. It's unpredictable.
But Michael Kattan, PhD, Chair of the Department of Quantitative Health Sciences at Cleveland Clinic, and his team are finding ways to lessen COVID-19's unpredictability.
Dr. Kattan's specialty is putting math to work to better fight disease. Before the COVID-19 pandemic, he focused on a variety of risk prediction models, including finding better ways to predict cancer. But when the world turned upside down because of the pandemic in early 2020, Dr. Kattan and his team pivoted to COVID-19.
In partnership with Chief Research Information Officer Lara Jehi, MD, Dr. Kattan developed a COVID-19 risk prediction model. Using clinical data from the comprehensive health records of more than 11,000 Cleveland Clinic patients, combined with patient-entered information, the team developed a model that shows an individual's likelihood of testing positive for COVID-19.
This model is now being used in health systems across the country. Armed with the ability to predict positive COVID-19 tests, clinicians can better direct healthcare resources, encourage those who are likely to have the virus to get tested, and make customized decisions about their care.
As the scope of the pandemic continues to evolve, so do Dr. Kattan's risk models.
"About 10% or so of the hospitalized patients became very sick – they either ended up in the ICU or even died as a result of COVID-19," he says. "So the next model we worked on was to determine which people were more likely to become very sick from the virus and figure out if there is a way to predict who they are."
Recently, his team published new research in Critical Care Explorations that looks at which patients are most likely to get very sick from COVID-19.
Funding for the team's research was provided by a $40,000 grant from the Renner Foundation and additional funding from Cleveland Clinic's COVID-19 Response Campaign.
Dr. Kattan acknowledges the crucial link between philanthropic funding and getting high-priority research up and running, especially during a pandemic when there is no time to lose.
"Philanthropy is critical because research follows the funding lines of where money is allocated towards certain projects. Philanthropy enables us to fill in the gaps when we need to start working on something today. Grant applications and approvals can take months, if not years, and in situations like COVID-19, time is of the essence."
Dr. Kattan says there's more work to do on COVID-19 risk prediction.
"We're still thinking more about the implementation aspect of these models," he says. "Any of these models we've made so far aren't yet complete because the disease keeps evolving, so we're going to have to continue to update them as we go. We have to stay on top of this for the long haul. We have a lot of lessons learned, but we are still learning."
How You Can Help
Your support will help accelerate Dr. Kattan's research, allowing clinicians to have access to data that will help those who are most likely to become critically ill with COVID-19. Please make a gift to support Cleveland Clinic's COVID-19 research.