Art Leaves a Lasting Legacy
Art Leaves a Lasting Legacy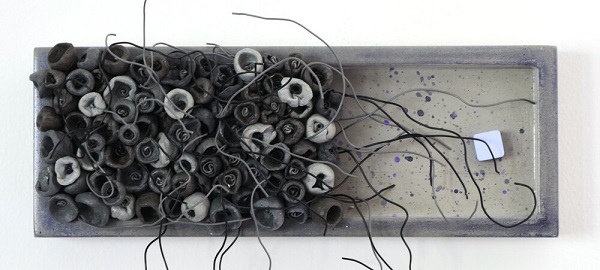 Joy White was diagnosed with ovarian cancer in 2016 and was a patient at Cleveland Clinic Hillcrest Hospital during her four-year illness.
An accomplished artist, Joy devoted the final months of her life to a body of work she called The Small Hours – a visual communication of the chronology of her disease and her acceptance of the end of her life.
As a huge fan of the contemporary art collection at Cleveland Clinic, Joy, who passed away in October 2020, wished for her work to be donated to Cleveland Clinic so that other women battling cancer could feel inspiration from her work.
"We were beyond grateful for the care and support Joy received and she will be remembered by the Hillcrest staff for her smile, her grace and her dignity," says Joy's husband, Martin White.
A Centennial Celebration at the Cleveland Clinic Florida Ball
A Centennial Celebration at the Cleveland Clinic Florida Ball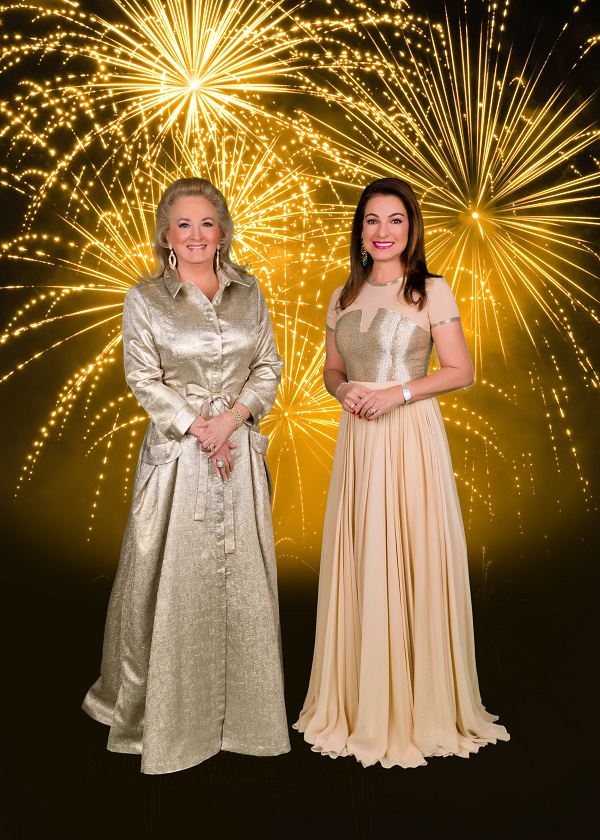 Cleveland Clinic Florida guests will have 100 reasons to celebrate on February 26, 2022, when the Cleveland Clinic Florida Ball: A Centennial Celebration takes place at The Breakers Palm Beach.
Chairing the annual black tie benefit are longtime Cleveland Clinic supporters Kathryn and Leo Vecellio, and Annie and Michael Falk. The Grand Honorary Chairmen are Nancy and Bill Rollnick. The Honorary Chairs include Milly and Patrick Park, and Beth and Sean Lang.
The celebration of Cleveland Clinic's 100th Anniversary will begin with cocktails during the elegant welcome reception, followed by a lavish dinner with dancing and entertainment from The Sultans.
"I have been a patient of Cleveland Clinic for decades, and Leo and I continue to support them for their medical breakthroughs and leading innovation in healthcare," says Kathryn Vecellio. "We are proud to once again chair the Cleveland Clinic Florida Ball that will raise funds for the expansion of health services in the Palm Beaches and throughout South Florida."
Long-time Cleveland Clinic supporters The Lang Familywill receive the 2022 Sydell L. Miller Award, which was established in 2011 to honor those who have committed themselves to supporting Cleveland Clinic Florida's mission of bringing world-class care to its patients.
"Much has changed over the past 100 years, but the mission of Cleveland Clinic remains the same," says Annie Falk. "By caring for life, researching for health, and educating those who serve, Cleveland Clinic continues to transform healthcare today and for the future. Please join us on February 26 for a wonderful evening, decadent cuisine and fabulous entertainment all for a great cause!"
Tickets to Cleveland Clinic Florida Ball: A Centennial Celebration are $1,250 a person.
For more information contact the Philanthropy Department at 954.659.6720 or visit clevelandclinicflorida.org/palmbeachball.
Personal Experience Inspires Gift
Personal Experience Inspires Gift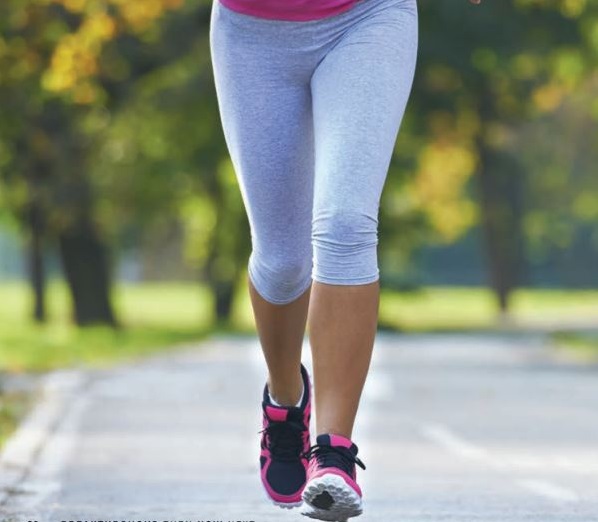 Your mom just had a hip replacement. The surgeon couldn't have been clearer: She must start rehab, and fast, or her muscles will atrophy, and her new joint won't function as well as it should. But navigating the complex web of follow-up care—the drugs, the compression socks, the physical therapy appointments—is overwhelming. Mom needs a knowledgeable, compassionate guide to make sure she doesn't fall through the cracks.
She's hardly alone. Osteoporosis, arthritis and other musculoskeletal conditions impair some 126 million adults in America, and that number is only growing as the population ages, spurring the need for better orthopaedic treatment.
This is something Carol Puzzitiello knows deep in her bones. After undergoing a joint replacement at Cleveland Clinic Florida, she formed a tight bond with her orthopaedic PA, Christian, a physician's assistant who supported her through every step of her recovery with exceptional, respectful care.
Why shouldn't every patient have the same experience? Now they can, thanks to a significant gift from Carol and husband Richard used to establish an Orthopaedic PA Residency Program. Residents train alongside a team of top-tier specialists for one year, gaining invaluable insight into best practices and learning how to deal with the most complex cases in the country.
How You Can Help
Like the Puzzitiello's, your gift to Cleveland Clinic will help transform healthcare for our patients, our communities and our world. As a nonprofit healthcare organization, your gift allows us to invest resources to promote health, advance discovery, train caregivers and transform patient care for the future.