A First Impression Has a Lasting Impact
A First Impression Has a Lasting Impact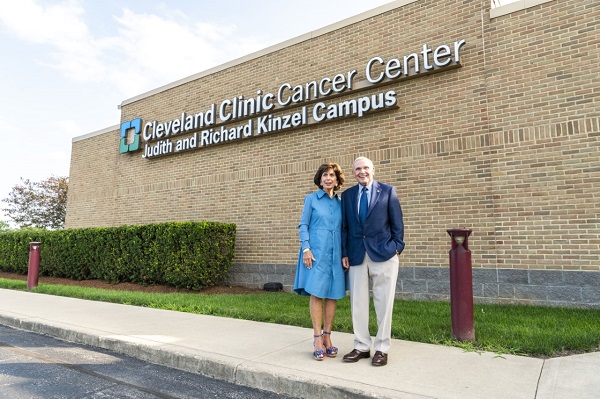 Sandusky, Ohio, is more than an hour's drive west of Cleveland, but it's well-known to roller coaster thrill-seekers as home to Cedar Point Amusement Park.
Judy and Richard Kinzel have made their home in Sandusky for nearly 35 years. As the retired CEO of Cedar Fair Entertainment Company, which owns and operates Cedar Point Amusement Park, Richard, known as Dick, has a special connection to the area and the couple has generously supported many community organizations.
Blessed with generally good health, the Kinzels had never experienced a medical emergency until one of their granddaughters suddenly had a collapsed lung and was rushed to Cleveland Clinic's main campus for treatment.
"The doctors treated her so well," recalls Dick. "And no one knew who we were – we'd never been there before. The care we received is how they treat everyone."
Judy says their granddaughter had to miss her own high school graduation party because she was in the hospital. "She was sad to miss being with her friends. But one day a nurse came into her room with a wheelchair. She took her to a conference room where her doctor had planned a surprise graduation celebration – all her nurses were there and he even bought a cake for her."
The Kinzels never forgot what her doctor, Usman Ahmad, MD, had done for their granddaughter. "The doctors gave her the utmost in care and that certainly planted the seed in our mind about Cleveland Clinic," says Dick.
Giving Back to the Community
"We knew that Cleveland Clinic had the cancer center here in Sandusky and felt that we could help someone with that terrible disease," says Dick. "We especially wanted to help the people in our area, to be comfortable and have good welfare while they're getting treatment."
The Kinzels discussed making a gift to support cancer treatment at Cleveland Clinic with their four adult children, who all were in favor.
At a dedication ceremony on July 21, the Kinzels were recognized for their philanthropic support of Cleveland Clinic Cancer Center in Sandusky. In their honor, the facility is now the Cleveland Clinic Cancer Center, Judith and Richard Kinzel Campus. The family's contribution will help enhance the patient experience by creating a new outdoor space, and adding patient and family support services such as transportation to appointments and art therapy.
Brian Murphy, MD, Director of Cleveland Clinic Cancer Center in Sandusky, is grateful for the Kinzels' generosity. "Providing local access to high quality cancer treatment and an exceptional patient experience is a priority for us. This gift will enhance our ability to serve patients from Sandusky and its neighboring communities."
Judy and Dick want to be sure all patients at the Cancer Center are treated well, no matter their financial needs. "It's nice to know that you have good facilities where you're treated with the utmost care and affection. Everyone is so friendly that you feel like you're part of their family," says Dick. "It's first-class treatment – not only in a medical way, but in a way that makes everyone feel welcome."
Investigating a Link Between Aging and Brain Cancer
Investigating a Link Between Aging and Brain Cancer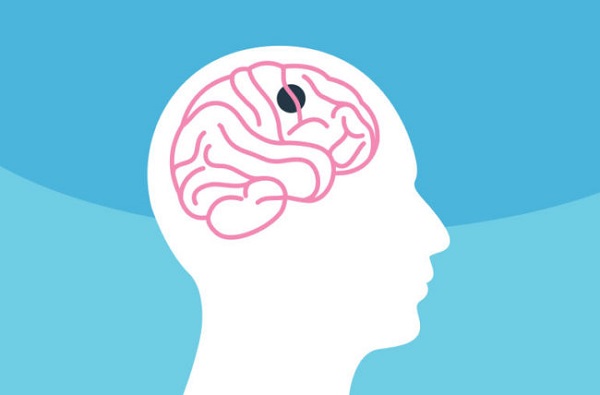 Glioblastoma (GBM), one of the deadliest forms of brain cancer, largely occurs in older adults. Christopher Hine, PhD, a researcher in the Department of Cardiovascular and Metabolic Sciences at Cleveland Clinic's Lerner Research Institute, has a theory that could explain why.
Dr. Hine will get to test his theory with the help of a gift from the Glioblastoma Research Organization, a Florida- and New York-based global nonprofit that provides financial support to doctors and researchers working to increase the rate of survival in patients and find a cure for GBM. The gift was made in honor of Ohio resident Nathan Roston, who died earlier this year after being diagnosed with brain cancer two years ago.
The Role of Aging
Glioblastoma is the most common primary malignant brain tumor, affecting 12,000 to 15,000 patients each year. It is an especially deadly cancer with a poor prognosis. The median survival for adults who undergo standard treatment – a combination of surgery, radiation, and chemotherapy – is between 12 and 14 months, and only about 5% of patients survive more than five years.
GBM is typically seen in older adults, with 65 the median age at diagnosis, and patient prognosis is known to decline with increased age. What is not known is how advanced age contributes to the initiation and growth of these brain tumors.
"For aging-related disorders like glioblastoma, we need to understand the specific aging-related mechanisms at work so that we can improve treatments and outcomes for patients," says Dr. Hine, who has studied the interactions between diet, metabolism and aging for the past 15 years.
One of the questions Dr. Hine hopes to answer through his latest research is whether chronological or biological aging serves as a primary driver of GBM. Unlike chronological age, which is just a number, biological age encompasses all factors that influence cell condition over time, and thereby health, such as age, genetics, nutrition and lifestyle.
More Than Just a Smelly Gas
Dr. Hine's research since joining the Lerner Research Institute in 2016 has largely focused on how diet and aging regulate the production of hydrogen sulfide (H₂S) inside the human body and how changes in hydrogen sulfide production impact health and wellbeing.
Hydrogen sulfide is a colorless gas known for its strong odor of rotten eggs and its toxicity at high levels. Produced in human cells, however, H2S acts as a gaseous signaling molecule through a protein modification process called sulfhydration. It is present within a variety of human systems, including the digestive, central nervous, and cardiovascular systems, among others. A growing body of research has connected deficiencies in H2S production with such aging-related diseases as atherosclerosis and high blood pressure, as well as less understood involvement in cancer.
"Studies have shown that hydrogen sulfide suppresses tumor growth in a number of different types of cancers, and there is new evidence that suggests it can alter tumor immunity, making it more difficult for tumor cells to thrive," explains Dr. Hine. "If we can discover ways to regulate, maintain or increase the body's production of hydrogen sulfide as we age, this could provide new cancer therapies, including for glioblastoma."
Building on Past Research
Previous research by Dr. Hine and his team have shown that the H2S signaling system plays an important role in delaying aging. They've also observed that the system is impeded by biological aging and enhanced by anti-aging interventions.
"With preclinical models we've demonstrated that aging and the consumption of an obesity-causing, high-fat diet reduces hydrogen sulfide production by altering the metabolism of sulfur amino acids," says Dr. Hine. "Conversely, we've shown that a restrictive diet, known to enhance health and lifespan, increases levels of hydrogen sulfide."
Two years ago, Dr. Hine expanded his research focus to look at the role of hydrogen sulfide in the initiation and progression of the brain cancer glioblastoma by teaming with fellow Cleveland Clinic Lerner Research Institute investigator Justin Lathia, PhD, Vice Chair of the Department of Cardiovascular and Metabolic Sciences and Scientific Director of the Rose Ella Burkhardt Brain Tumor & Neuro-Oncology Center. That collaboration resulted in important observations regarding the interactions of metabolism, aging, and diet on glioblastoma.
Based on their initial findings, Dr. Hine hypothesizes that the biological aging-related decline in the H2S signaling system permits glioblastoma growth and progression while impeding the body's natural immunosuppressive ability. With the funding from the Glioblastoma Research Organization, he will test this hypothesis by determining differences between biologic and chronologic aging of the glioblastoma microenvironment and using various genetic, nutritional, and pharmacological approaches to manipulate the H2S system.
"Discovering how hydrogen sulfide functions to suppress glioblastoma, could lead to the development of enhanced therapeutic approaches in adults with glioblastoma, which are desperately needed," says Dr. Hine.
How You Can Help
Cleveland Clinic has one of the highest number of active glioblastoma clinical trials in the country, and four of these trials are based on basic or translational research discoveries made in the laboratories at Lerner Research Institute.
Philanthropic support from foundations and individuals are essential to Cleveland Clinic's research mission and drive medical innovation. Your support will help accelerate our research into brain cancer and other age-related diseases. Please make a gift today.
Florida Nurses Recognized for Excellence
Florida Nurses Recognized for Excellence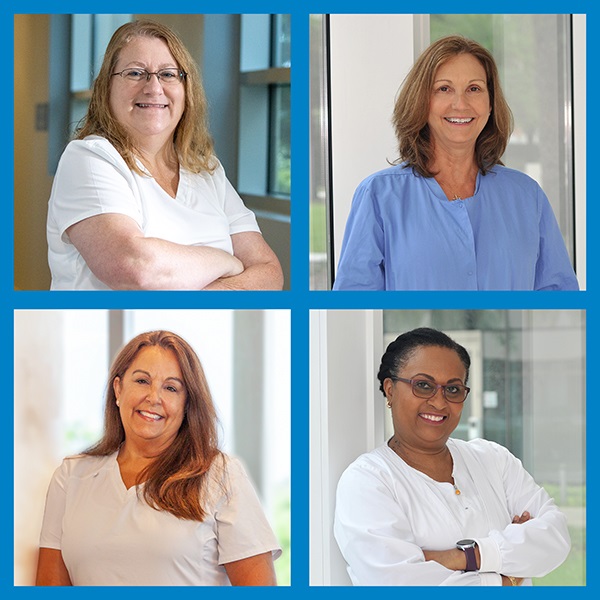 Long before his passing in 2005, Joseph Laraja, an industrialist and philanthropist, had the foresight to recognize the importance of honoring nurses. In 1986, he played an integral role in establishing Cleveland Clinic Indian River Foundation's Nursing Clinical Excellence Award program. Today it is funded by the Laraja Foundation Endowment and blended with Cleveland Clinic's comparable award program. This year, four nurses were celebrated with awards across the Florida region.
Cleveland Clinic Florida has a national reputation as a top hospital and nurses play a vital role in this success. Nurses account for the one of the largest employee groups in healthcare and sometimes their constant presence and invaluable contributions are under-acknowledged. Across the region, Cleveland Clinic Florida strives to continue its legacy for top quality nursing, as well as make every effort to recognize those who excel in helping meet that goal.
In keeping with the intent of the endowment established by The Laraja Foundation, Inc., each year the Nursing Clinical Excellence Award program honors nurses who were nominated by their peers. Nurses are distinguished for demonstrating professional commitment, positive communication skills, teamwork and expertise. Indian River awardees are presented with an engraved crystal award, a financial gift, and a recognition certificate presented at a breakfast hosted by the Foundation. Since the inception of the program, it has awarded $253,954 gifts, as of June 2021.
"My father would have been thrilled to see something he created to instill nursing excellence aligned so well with Cleveland Clinic's values," says Richard Laraja, Esq. "He would have been proud to know that his program has become part of Cleveland Clinic's program."
2021 Florida Nursing Excellence Award Recipients
The extraordinary nurses who receive an award epitomize Cleveland Clinic's values of quality, innovation, teamwork, service, integrity, and compassion from operating rooms to hospital rooms and classrooms. Announced during Nurse's Week, the following nurses were nominated for an Excellence Award by those who witness their commitment to excellence day in and day out – including fellow caregivers and physician colleagues, patients and volunteers.
Donna Buckmire: Cleveland Clinic Weston Hospital, Samuel H. Miller Art of Nursing Award
Martha Follweiler: Cleveland Clinic Indian River Hospital, Samuel H. Miller Art of Nursing Award
Marlis Napier: Cleveland Clinic Martin Hospital, Samuel H. Miller Art of Nursing Award
Dona Santangelo: Cleveland Clinic Weston Hospital, Professional Practice Model Award/ Professional Practice and Development Award
The Samuel H. Miller Art of Nursing Award is presented to a clinical nurse in recognition of the exemplary skills, talents, expertise, commitment and personal attributes of a nurse who promotes and supports healing for patients, families and colleagues.
The Professional Practice and DevelopmentAward is presented in recognition of nurses that embrace life-long learning and continuous professional growth to advance the professional practice of nursing.
Honor a Nurse
You can nominate an exemplary nurse, who has made a transformative impact on your healthcare. For more details about the Nursing Excellence Award, please contact your philanthropy team at a Florida regional hospital below.
Cleveland Clinic Martin Health Hospital: 772.223.5634
Cleveland Clinic Weston Hospital: 954.659.6720
Cleveland Clinic Indian River Hospital: 772.226.4960
Florida's Caregiver Catalyst Grants Fund Bright Ideas
Florida's Caregiver Catalyst Grants Fund Bright Ideas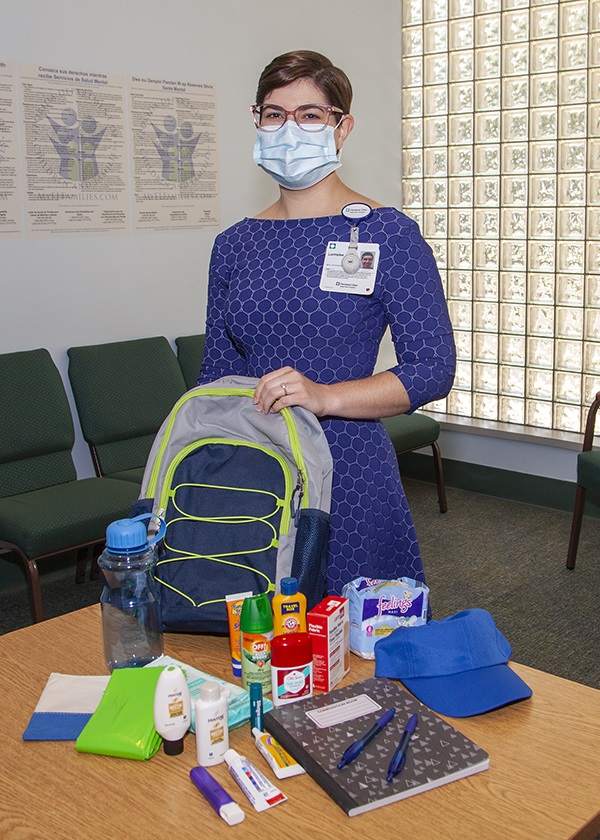 Since the program's inception in 2018, Caregiver Catalyst Grants have funded groundbreaking initiatives proposed by doctors, nurses, social workers, researchers and other caregivers. This year, four Cleveland Clinic Florida caregivers were awarded Catalyst Grants to pursue innovative projects.
The ideas funded by Caregiver Catalyst Grants have the potential to result in breakthroughs for life-altering conditions and have the possibility to dramatically improve and save thousands of lives. Funded 100% by philanthropic gifts, Caregiver Catalyst Grants will advance projects that expand patient support services, lay the groundwork for medical breakthroughs, and support community health and wellness programs.
How the program works
Executing an idea, takes planning, determination and funding. Twice a year, caregivers from all across Cleveland Clinic are invited to apply for a Caregiver Catalyst Grant. The grants ranging from $10,000 to $100,000 are awarded to the project proposals that show the most promise for making an impact within one year.
The number of grants awarded is limited only by the philanthropic support received from supporters across the country. To date, Caregiver Catalyst Grants have funded life-saving programs and research for ovarian cancer, diabetes, heart surgery, multiple sclerosis, Alzheimer's disease, opioid addition, peanut allergies, and more.
2021 Florida Caregiver Catalyst Grant awardees
Lorraine Rhoden – Behavioral Health Center, Indian River Hospital: Provide clothing and hygiene items to indigent patients upon discharge to improve their hospital experience and comfort inside and outside of the health center.
Marni Dargis, RN - Pathology & Laboratory Medicine, Martin Health: Study the dosage of plasma needed to correct an inability to form blood clots and reduce excessive bleeding.
Mattathias Johnson – Human Resources, ClevelandClinicFlorida:Offer bi-weekly mental health literacy training from licensed therapists and counselors to patients and caregivers to address social stigmas surrounding mental health and reduce stress overload.
Shane Bobart, MD – Glickman Urological & Kidney Institute,ClevelandClinicFlorida: Create a kidney biopsy patient database to bolster future studies and clinical trials to treat kidney disease and help establish Cleveland Clinic Florida as a kidney disease center of excellence.
Lorraine Rhoden's project titled, Discharge with Dignity, will allow the Behavioral Health Center (BHC) at Cleveland Clinic Indian River Hospital to better serve the indigent patient population. Many of the patients at BHC are homeless and enter the facility with only the clothing they are wearing. Oftentimes these items are soiled and unsuitable for use, or may have been removed in the emergency department. Patients must then wear a hospital gown during the duration of their stay, which affects their comfort and dignity. Due to the unique communal atmosphere at the BHC, appropriate clothing can improve a patient's hospital experience significantly.
"The Caregiver Catalyst Grant program makes it possible for us to renovate our clothing closet with more diverse items and sizes," says Lorraine. "Our goal is to efficiently serve approximately 800 indigent patients. When these patients are discharged, they will be provided with a backpack of essentials, such as sunscreen, bug spray, a blanket, a hat, and a collapsible water bottle, so when they go back out into the community, they're a little bit more prepared."
In 2021, the Philanthropy Institute awarded $1.7 million to fund projects developed by 34 caregivers across Cleveland Clinic. View a complete list of recipients.
How you can help
By making a gift to support Caregiver Catalyst Grants, not only do you have the potential to help advance the next medical breakthrough, but 100% of your gift directly funds caregiver projects that put patients first. Please make a gift and help make a difference today.