Are You Up for Indian River's Cath Lab Challenge?
Are You Up for Indian River's Cath Lab Challenge?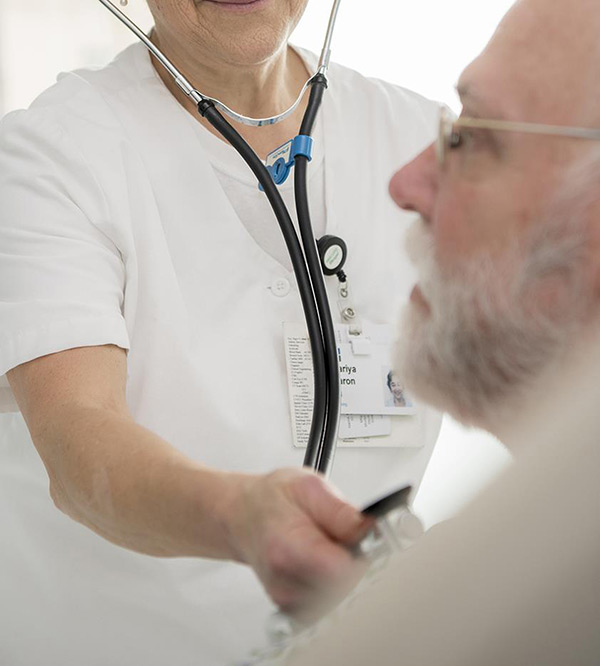 More than 18,000 cardiac surgeries, heart catheterizations and stent procedures are performed each year at the Welsh Heart Center at Cleveland Clinic Indian River Hospital.
The Welsh Heart Center is comprised of two cardiac catheterization labs, known as cath labs, that provide a full array of diagnostic and interventional cardiology procedures, including angioplasty, coronary stenting, and atherectomies. Adjacent to the cardiac cath labs is a spacious eight-bed recovery area, staffed by specifically trained registered nurses.
With the growing population in Indian River County requiring the expansion of critical life-saving services, an additional cath lab is needed to better serve the needs of the community.
Thanks to the generosity of longtime supporters Pat and Carol Welsh, a special gift matching challenge has been issued to the community to fund the expansion of a third cath lab. All donations from the community will be matched up to $925,000.
"Our local population is growing dramatically, as well as the number of patients at our hospital we serve every day," says Mariano Brizzio, MD, Cardiovascular Thoracic Surgeon and Director of the Heart and Vascular Institute at Indian River Hospital. "Cardiovascular diseases are still the number one killer in the US. By creating a brand new operational cath lab, we will be able to treat more patients with cardiovascular conditions and satisfy the extremely high-demand of exceptional health care in our community."
The Welsh Heart Center has evolved into a leader in advanced cardiac care. The Society for Thoracic Surgeons recognizes Indian River Hospital as a 3 out of 3-star rated program. The center continues to advance the standard of care with electrophysiology (EP) and interventional cardiology with transcatheter aortic valve replacement (TAVR) and Mitroclip™ procedures now being performed percutaneously.
As Cleveland Clinic's Heart, Vascular and Thoracic Institute (HVTI) at Indian River Hospital continues to grow through recruiting top-rated physicians and service lines, additional space will allow all team members to work simultaneously. Philanthropic support from the community is needed to acquire and maintain the most advanced technology and tools available to ensure that we can continue providing innovative care to patients in our community through the addition of a new cardiac cath lab.
"Our goal at Cleveland Clinic Indian River Hospital is to provide world-class cardiovascular care and an exceptional experience to the patients we serve," says Greg Rosencrance, MD, President of Cleveland Clinic Indian River Hospital. "We are expanding the cath lab and our team of the best and brightest caregivers to meet the growing needs of our community — all with a culture of putting patients first. We are extremely grateful to Pat and Carol Welsh for leading this initiative with a gift match challenge to the community, which will enable us to provide life-saving care to more patients in need."
Support the Expansion of Cardiac Care at Indian River Hospital
Join Cleveland Clinic and Pat and Carol Welsh in building a third cardiac cath lab at Indian River Hospital. Your gift can be matched dollar for dollar by the match challenge and will ensure more access to patients needing life-saving cardiac care in the community. Please make your gift here.
Fundraise for Heart Care at Akron General
Fundraise for Heart Care at Akron General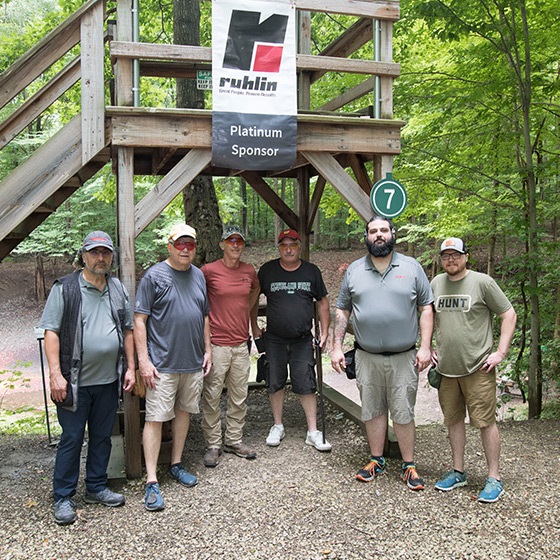 The 7th annual Ruhlin Clays Classic will take place Wednesday, August 31, at Hill 'N Dale Club in Medina, Ohio, hosted by The Ruhlin Company. Proceeds from the sport shooting event will benefit the Heart & Vascular Department Fund at Cleveland Clinic Akron General.
The Heart & Vascular Department Fund supports research that analyzes patient data to uncover new insights, such as why some patients respond better to certain treatments, who is most at-risk of developing cardiovascular disease and how to achieve the very best health outcomes.
This year's event is gearing up to be the most successful yet – more than $50,000 has already been raised. The Ruhlin Company, one of Northeast Ohio's oldest general contracting and construction companies, is hoping for a record year, with additional funds raised through sponsorships, entry fees, raffles and tastings.
Since 2018, the event has contributed more than $165,000 to various funds at Akron General. "As a Northeast Ohio business founded 107 years ago, we recognize the importance of giving back to our community," says Jim Ruhlin Jr, President and COO of The Ruhlin Company. "Having a partner like Cleveland Clinic is one of the things that makes Northeast Ohio great and why we continuously support their efforts."
"Supporting local institutions helps to promote the giving spirit that is so prevalent in Northeast Ohio," adds Jim Ruhlin, CEO. "At one point my family experienced a devastating event and our community of friends, neighbors and strangers came forward to help us. During that time, I became even more aware of how important giving back is to the strength and health of this region. We're proud to support Akron General and be part of the critical care that they provide."
What is Clay Shooting?
"The Ruhlin Clays Classic began as a way for the healthcare, construction and design communities to come together to benefit a great cause," says Don Rife, Vice President, Business Development. "The event has grown from its first year when we had 80 participants, to last year when we had over 150."
According to the National Sporting Clays Association, sporting clays is the closest thing to actual field shooting of all shotgun sports. Rather than having clay birds thrown from standardized distances and angles as with skeet or trap, sporting clays courses are designed to simulate the hunting of ducks, pheasants, other upland birds, and even rabbits. Because there is no set season and it can be shot at any time, many hunters shoot sporting clays to further their wingshooting skills during the off-season. Targets may be thrown from literally any angle or distance to simulate wingshooting, and six different sizes of clay targets are used to further give the shooter the experience of actual hunting conditions.
How to Participate
From beginner to expert marksman, the day-long event is open to all levels of enthusiasts. Learn more about the Ruhlin Clays Classic here, then register here.