Grateful for "Above Par" Care, Oklahoma Couple Supports Surgeon's Work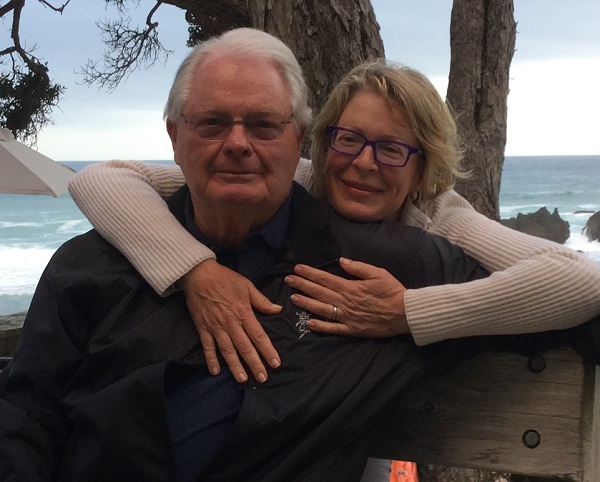 Bob West, 83, was enjoying an afternoon on the golf course near his home in Oklahoma last June when symptoms of heart disease became too great to ignore.
"I knew it was serious when I got a real tightness in my chest," he recalls, "and so I quit." Two days later, Bob admits, he went back out again and played 18. Afterward, feeling unusual strain and exhaustion, Bob called his internist, who helped him schedule coronary angioplasty and stenting at a local hospital.
But on the day of Bob's planned procedure, a hospital cardiologist told Bob and his wife, Kathy, that Bob "had a very sick heart" and that the procedure for his "very complex condition" would have to wait a week to allow a consult with the cardiologist's colleagues. Bob and Kathy were, naturally, astonished and frightened by this news.
Bob had had a stent put in some years before. And his prostate had been removed following prostate cancer. Additionally, he was dealing with congestive heart failure, chronic lymphocytic leukemia and high blood pressure. "But we weren't ever told why they considered the stenting dangerous," says Kathy, "so we started researching."
A New Course
"We met with a surgeon in Tulsa who is highly respected," Bob says, "and he told us, 'I can certainly do the bypass surgery, but if I were you, I would go to Cleveland Clinic.'"
Kathy recounts, "From June 29 until July 23, when we ended up having the surgery – those were unbelievable days. … But that's how quickly Cleveland Clinic interacted with us and got us in – even during COVID.
"We were told that Bob would have a life-threatening event in the next year if we didn't have bypass surgery – perhaps as many as five. We had no doubt this was true," Kathy says, but she insisted that Bob was a vital person and would pull through. Importantly, Bob – and his surgeon – agreed.
"After studying Bob's case, I had every confidence that our team could provide the treatment and care he needed," says Kenneth R. McCurry, MD, Bob's cardiothoracic surgeon and Surgical Director of Lung and Heart-Lung Transplantation at Cleveland Clinic's Sydell and Arnold Miller Family Heart, Vascular & Thoracic Institute. He assured the Wests that he and his colleagues have treated patients with similar conditions from more than 100 countries and from every state in the U.S. and that Cleveland Clinic's heart program is nationally ranked and recognized as a global leader in cardiovascular care.
It was just what Bob and Kathy needed to hear. "We had no doubt we were in good hands."
An Unexpected "Hazard" and Delayed Start-Time
On the afternoon before Bob's 7 a.m. surgery, Kathy and Bob had gone through all the pre-op preparation and extra COVID-19 protocols and then went to their hotel room, planning to have dinner with Bob's son and wife, who had flown in from Tulsa. But just before leaving his hotel room, Bob noticed a good deal of blood in his urine. He didn't want to report it for fear the surgery would have to be canceled. His son convinced him otherwise.
"We didn't know what to do. It was late and the hospital was largely shut down because of the pandemic," Kathy remembers. But they got word to Dr. McCurry's team, who followed their patient through a series of tests in the ER to ensure readiness for surgery. And overnight, Dr. McCurry changed his surgery schedule to accommodate a later time for the Wests.
"Dr. McCurry's commitment to getting this done was unbelievable," Bob says. About eight hours later, the surgical team led by Dr. McCurry replaced Bob's aortic valve and completed four bypasses. Less than two weeks later, Bob was back at the hotel and home shortly after that.
"They are so professional. They knew what to do and they executed it in the ICU," Kathy shares. "They are keeping people alive … The aftercare difference at Cleveland Clinic is what really impressed us, though, and proved that we were in the right place."
Reflecting from the "Nineteenth Hole"
Bob and Kathy have been together for 13 years, and they both feel lucky to have each other. Together, they wanted to "support an organization that's led by people committed to their mission … who are striving to do better," says Kathy. "Cleveland Clinic is providing exceptional healthcare not just in Cleveland, but around the world. That's what you want to be a part of … where you want to share your resources."
The Wests' $100,000 gift will support Cleveland Clinic's ex vivo lung perfusion (EVLP) program, led by Dr. McCurry and now the highest-volume program in the U.S. and growing rapidly.
"Donor lungs remain in high demand, with many patients dying while waiting for organs," Dr. McCurry explains. "Unfortunately, only 20% of available donor lungs are actually used. EVLP allows us to increase the pool of organs. I'm incredibly honored that Mr. and Mrs. West chose to give back and support our program. Their gift will help us continue our research to help to close the wide gap between organ supply and demand."
"Every single person at Cleveland Clinic treated us fabulously well – just like guests in their own home, as we know they're encouraged to do. But, we want to give a special shoutout to the transportation group. They absolutely made our day, every day."
Bob retired from Anchor Drilling Fluids USA Inc., a company he and his son bought in 2005, successfully grew, and sold in 2017. It is the largest independent drilling fluids company in the United States. Bob still goes to the office almost daily to manage investments and regularly keep in touch with friends and colleagues. "I like keeping up with my friends and I want to stay a little busy."
Summering now in Colorado with Kathy, he says he feels as good at 6,000 feet above sea level as he used to. And the former University of Tulsa quarterback and kicker is thrilled to be back playing golf. "Last week, I shot my age," he says. In truth, he shot one better.
It just takes heart. And a hot putter.